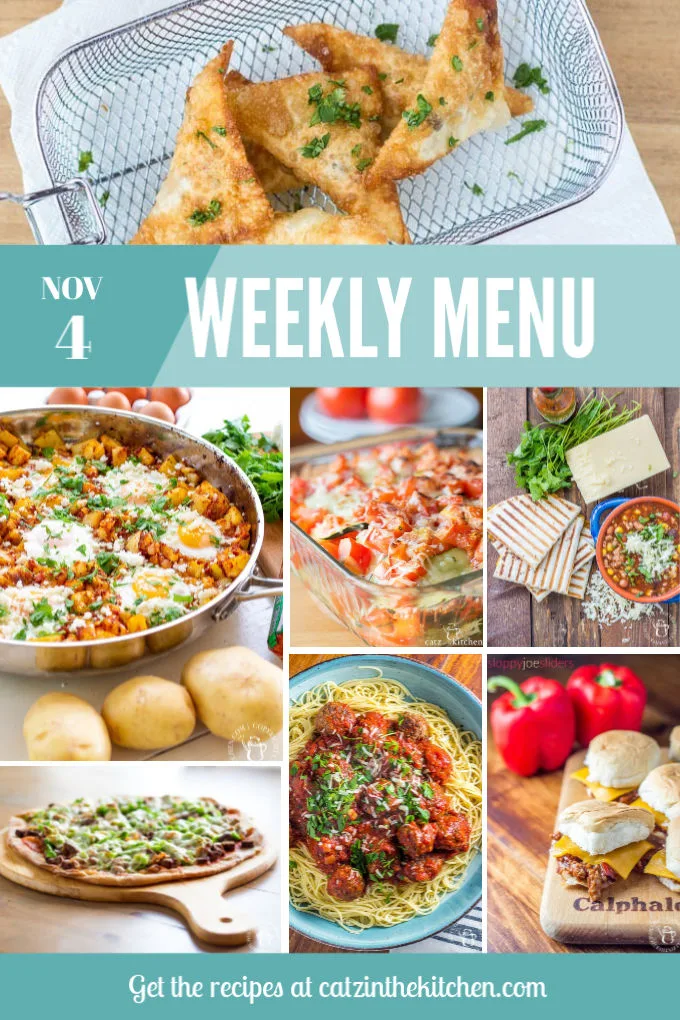 Hey, hey it's November already – cue ALL the Christmas music and decorations!
Believe it or not, after all the hum bug I gave about summer leaving a few months ago and me not being ready for fall and winter…I'm actually quite in the mood for the holidays…which means, I could decorate right now, if Josh let me, haha! How are you feeling about it being November?
I've got a lot of recipes I'm testing this week for you for the holidays, cookbook reviews, etc. Almost every night this week I've got a recipe planned out to make, test, and photograph – except for Tuesday. On Tuesday, we've decided that we're making it a leftover night. I've got two different chilis in the fridge, macaroni and cheese, pizza, and leftover roast which I recently tested (and plan on making again soon). I should mention that "leftover night" was Grace's idea and God bless her for it. Tuesdays are our Awana nights, so dinners on those evenings are always pretty simple. I was going to make sloppy Joe's, but since we're doing leftovers, I'll keep the recipe in the post for you anyways.
Speaking of the holidays, are you hosting this year? What kind of recipes are you looking for? Comment down below and let me know, okay?
I feel like this is the time of year when people make a lot of casseroles for dinners and side dishes, so I'm going to include a link to my Casserole board on Pinterest. Many, many good recipes there to enjoy!
I hope you all have a great week and I'll see you back here later on with a new recipe.