A one pan tex mex sheet pan breakfast…or breakfast for dinner? Count us in! This easy, flexible recipe simply puts great flavors on your table!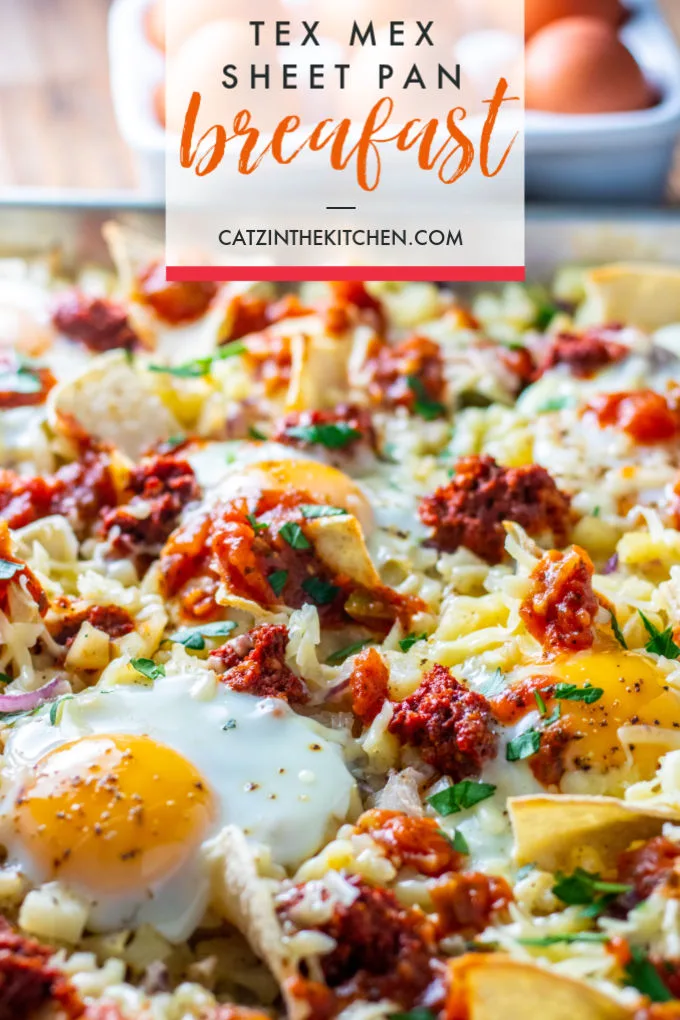 Who doesn't love a sheet pan meal? I know I do, and there are some really creative recipes out there that involve a sheet pan or baking sheet…or whatever you want to call it. While I've typically only made sheet pan meals for dinner, I've been really interested in making one for a Saturday morning breakfast.
I mean, weekend breakfasts can get so involved and require so many dishes and while I don't think there is anything wrong with that – I mean, sometimes it's really nice to go ALL OUT for a breakfast – but, sometimes, you also want a really good breakfast without a ton of work, you know what I mean?
This is exactly why I chose this recipe out of The Pioneer Woman's new cookbook, The New Frontier!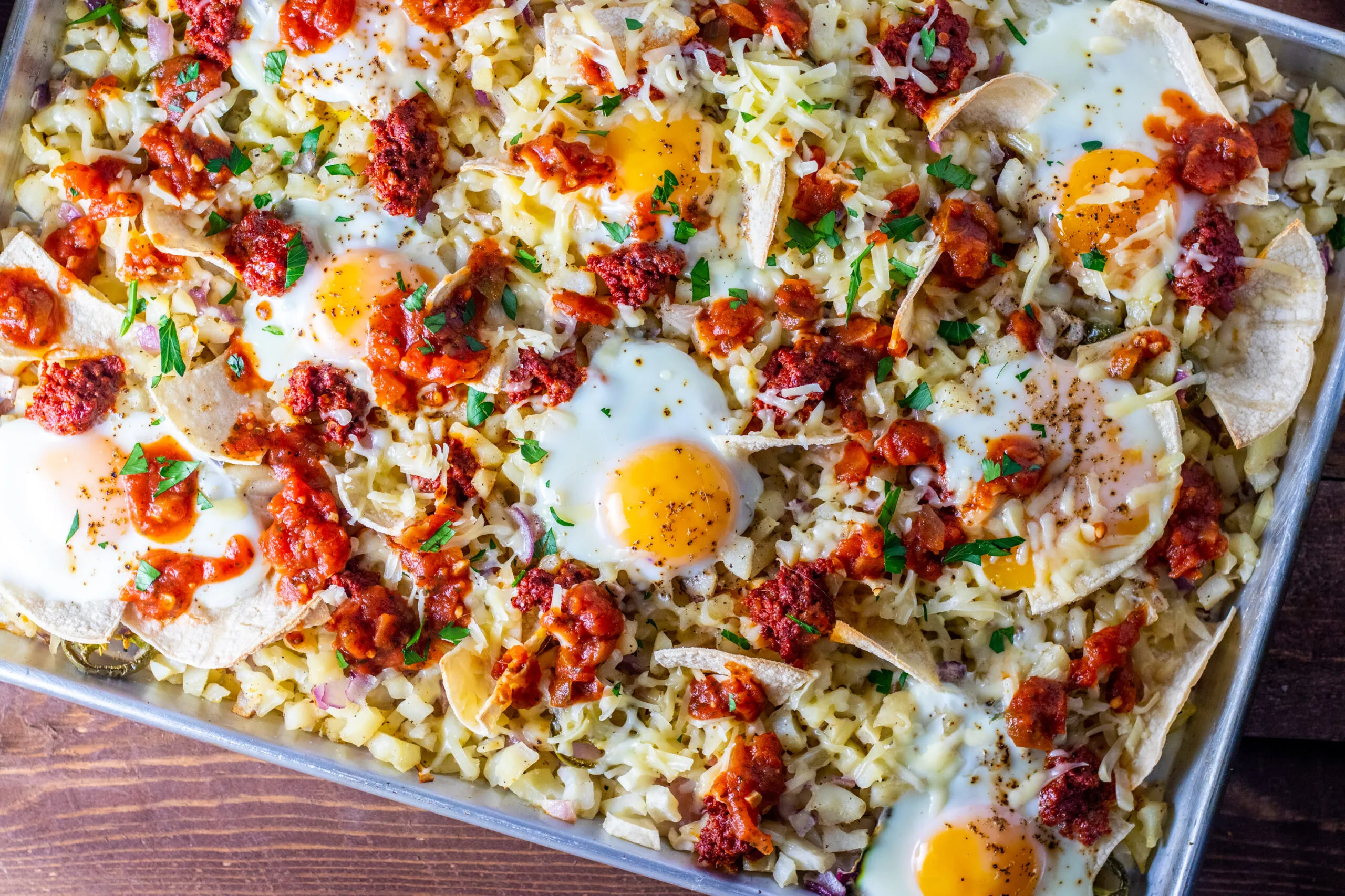 I was flipping through her book trying to figure out which recipe to feature, which is really hard when there are 112 recipes to choose from. Yes, you heard me right. Ree Drummond's new cookbook boasts 112 recipes featuring labels inside each recipe that let you know if the recipe is good for make-ahead meals, guests, low carb, family friendly, freezer friendly, quick & easy, or indulgent (of course)!
As a busy wife and mom, I cannot tell you how much I appreciate those labels. It just takes so much guess work out of dinner and if you're someone like me who loves to have people in their home for a meal, the "great for guests" recipes really appeal to me. Sometimes it can be hard to think of what to serve. For other moms, maybe the freezer friendly meals are going to be your jam, or the make-ahead. I love meals that fit into so many categories like that – such a blessing to the home cook.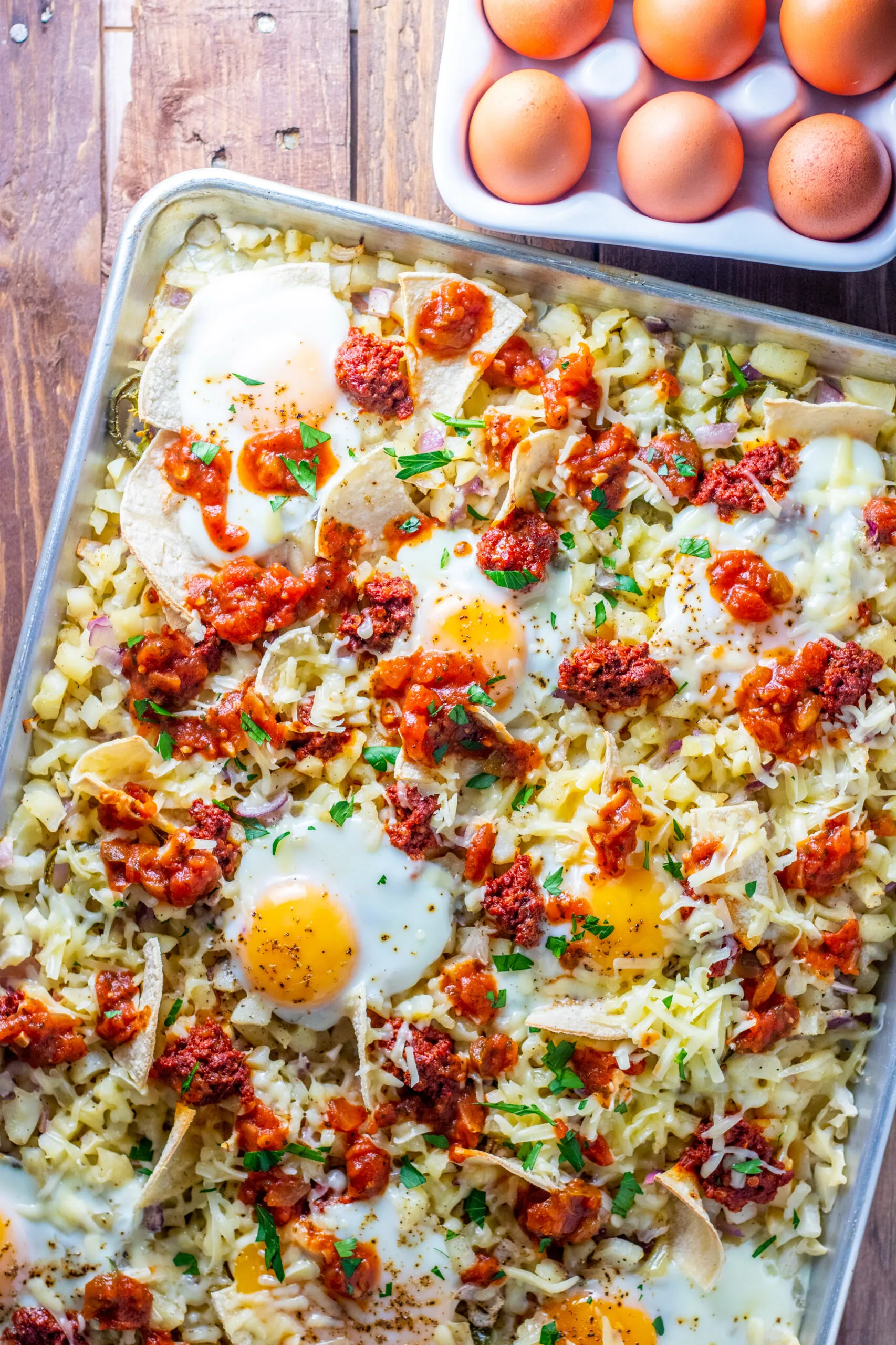 Let's talk about the meal I'm featuring. The first thing that I liked about it is while it says it's intended for breakfast, we actually made it for dinner, because I am a huge fan of breakfast for dinner and cooking everything on a sheet pan just makes dinner so so easy, and this recipe was definitely that. EASY!
There was so much flavor in this simple dish, but I think one of the things that impressed me the most was that my kids really enjoyed it. They did not, however, enjoy the sliced jalapeño rounds – it was a little too hot for them, which is why I mentioned that you can also remove the seeds and diced the jalapeño instead and that will really cut down on the heat. Ree recommends a red onion for this meal too, but I actually prefer the flavor of sweet yellow onions instead. I used the red to see how I would like it, but when we make it again, I'll use an onion variety that I actually prefer.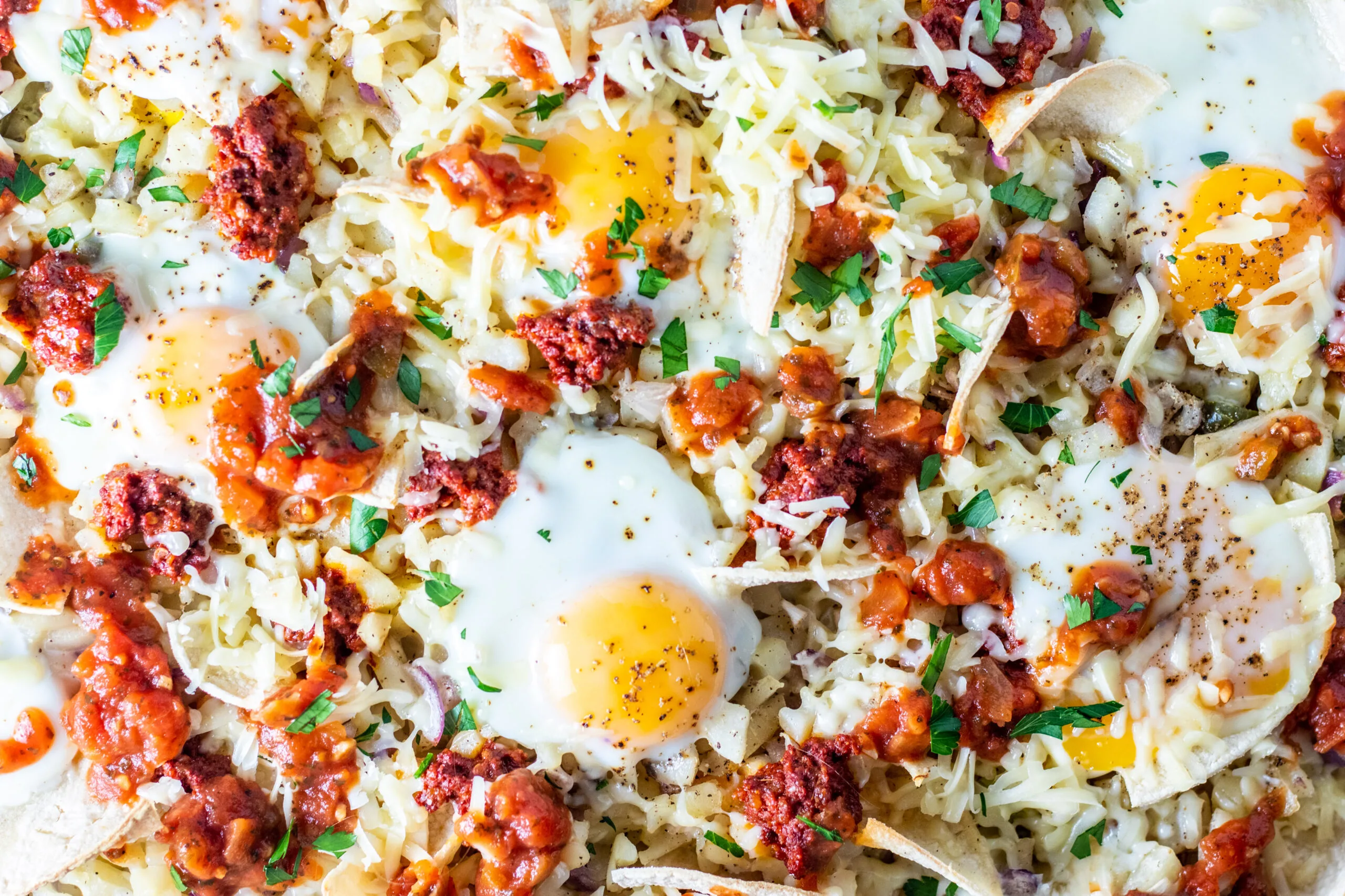 And that is the beauty of a recipe like this – it's simply a base idea and you can switch it up however you like. She gives you some suggestions at the end of the recipe on different flavor/ingredient ideas. Personally, I'm wanting to try the chicken-apple sausage suggestion she shares next.
Other recipes I want to try in this cookbook are (but not limited to):
Creamy Lemon Pasta with Pancetta and Peas
Sweet Potato and Kale Tacos
Buffalo Chicken Quesadillas
After looking through all the recipes and reading the cookbook, this is a cookbook I stand behind home cooks purchasing. The recipes are well tasted, well seasoned, and overall a guide like this is a great value for the price. Plus, if you simply adore Ree Drummond like my family does, it's a no brainer – you should probably add this to your existing Pioneer Woman cookbook collection! You can purchase the cookbook on Amazon here, and I can't wait to hear what you think of this recipe and what recipes you try from her new cookbook.
(Please keep in mind that despite my ringing endorsement, this post is not sponsored or affiliated with Ree in any way).
Tex Mex Sheet Pan Breakfast
A one pan tex mex sheet pan breakfast...or breakfast for dinner? Count us in! This easy, flexible recipe simply puts great flavors on your table!
Ingredients
1 (28 oz) bag frozen, diced hash browns
1 small red onion, cut into 1/2 inch dice
1/2 jalapeño, sliced into rounds (if you like heat) or seeded and diced if you're feeding littles
3 tbsp salted butter, melted
3 tbsp olive oil
1/2 tsp kosher salt, plus more for sprinkling
1/2 tsp black pepper, plus more for sprinkling
4 corn tortillas
4 oz Mexican chorizo
8 large eggs
1/2 cup grated pepper Jack cheese
2 avocados, cut into 1/2 inch diced pieces
1/2 cup salsa or pico de gallo
Hot sauce
Sour cream, for serving
Cilantro leaves, for serving
Instructions
Preheat oven to 425 degrees. Combine the hash browns, onion, and jalepeno on a sheet pan. Drizzle with melted butter and olive oil on top, then season with salt and pepper, tossing to coat evenly.
Bake for 25 minutes, tossing halfway through. Remove the pan from the oven and reduce the temperature to 375 degrees.
Stack the tortillas and cut into 6 wedges and tuck the wedges into the potatoes. Use a fork to drop bite-size pieces of the chorizo onto the pan, keeping them small so they cook evenly with the rest of the ingredients and spacing them evenly over the pan.
Crack the eggs over the top and sprink with salt and pepper. Return the sheet pan to the oven and bake until the eggs are cooked to your preference and chorizo is cooked through, about 12-15 minutes.
Sprinkle the pepper jack cheese over the top of the pan along with the diced avocados, salsa or pico de gallo, and hot sauce to taste. Using a spatula, cut large squares of the breakfast and serve with sour cream and cilantro leaves.
Nutrition Information:
Yield:

8
Serving Size:

1
Amount Per Serving:
Calories:

386
Total Fat:

31g
Saturated Fat:

10g
Trans Fat:

0g
Unsaturated Fat:

19g
Cholesterol:

218mg
Sodium:

678mg
Carbohydrates:

15g
Fiber:

5g
Sugar:

2g
Protein:

14g