1. Soooo, last Wednesday, I stood in line for 2 hours ( in heels) to meet Lauren Conrad and get some of her books signed! It may or not be silly, but it was fun and she was very very sweet. I can now say, I've met one of my fave Fashion Icons!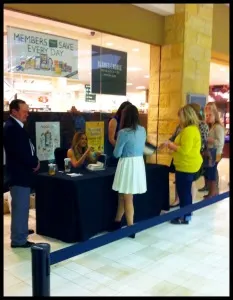 2. Friday night, Josh and I went with my in-laws to go see the movie," October Baby." Such a great movie. It's a christian film that supports pro-life, but not in the way you would think. Basically, the main character finds out that she was a faulty abortion ( which is why she is struggling with so many physical and emotional issues) and she goes on a search to find her birth mother and to find some answers. What I loved about this movie was that it wasn't preachy. The message was the story and that's it. The acting, screenplay, and cinematography was incredible and so well done. If you have this movie playing in your area, I highly recommend you seeing it.
3. Grace learned about weed pulling this weekend and believe it or not, like me, she enjoys it :) Now I have someone to help me out :)
4. I despise cleaning bathrooms!
5. I CANNOT WAIT FOR SPRING!!!
6. I'm so lucky that I married my husband. The boy loves to cook and can't seem to cook anything in normal sizes.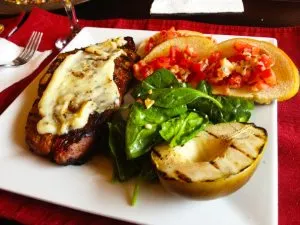 Look at this plate of food from last night! I rest my case.
7. I changed all of our flannel sheets to our Spring and Summer Sheets last week. Every night, climbing into bed feels amazing. Have you changed out your sheets yet?
8. I'm almost done reading, "The Help." Incredible!!!
9. Josh and I watched "Ocean's 11" the other night. The sad thing is we can quote that entire movie.
10. I'm ready for Spring and done with the rain. Just Saying…ya know for the Umpteeth time :)