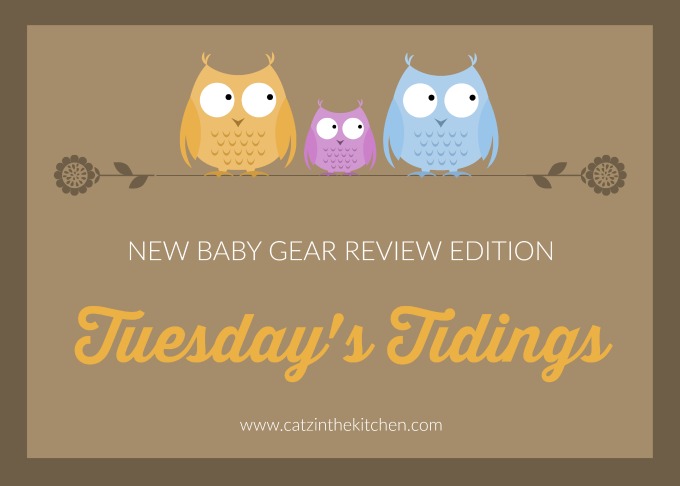 This is not a sponsored post. Skip Hop was not involved in the creation of this post in any way. However, the links in this post contain affiliate links and I will receive a small commission if you make a purchase after clicking on my link.
I don't know about you, but I'm kind of enjoying these baby review posts, which isn't entirely surprising because I really enjoy hearing other's thoughts and opinions on various products. I'm not an expert reviewer by any stretch of the imagination, but I would like to think that having birthed four children into the world gives me some sort of knowledge and expertise on what we like and what has or hasn't worked for us!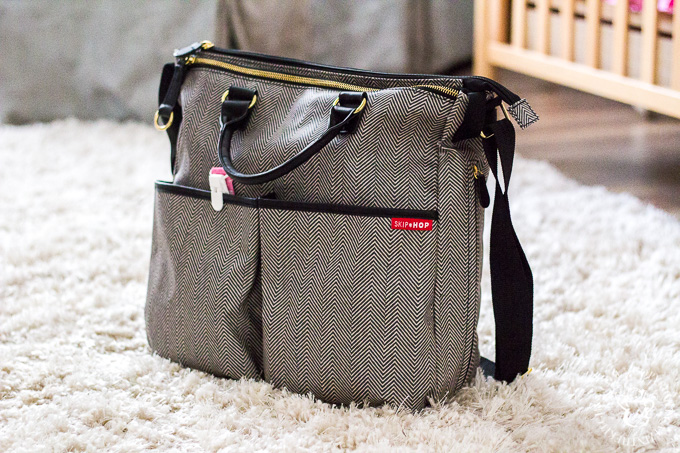 Today, I'm reviewing our Skip Hop Duo Special Edition diaper bag. I'm going to admit this right now, we kind of stumbled into this particular bag. I was using our old Skip Hop which we received as a gift with Christian. We liked it, but it was a little big for us and since it was a different style than the one we're reviewing today, some of the material started to become really worn and was beginning to unravel.
Choosing a diaper bag is, in my opinion, a lot like choosing a car. Style, functionality, price, and durability are important considerations to me as mom. When we stumbled upon this Skip Hop diaper bag at Target (different color and version, but same style), I immediately loved it. Here's why, it's simple and uncomplicated. It looks like fabric from a distance, but the material is actually a wipeable polyester. The overall look of it was exactly what I had in mind and the price was on point.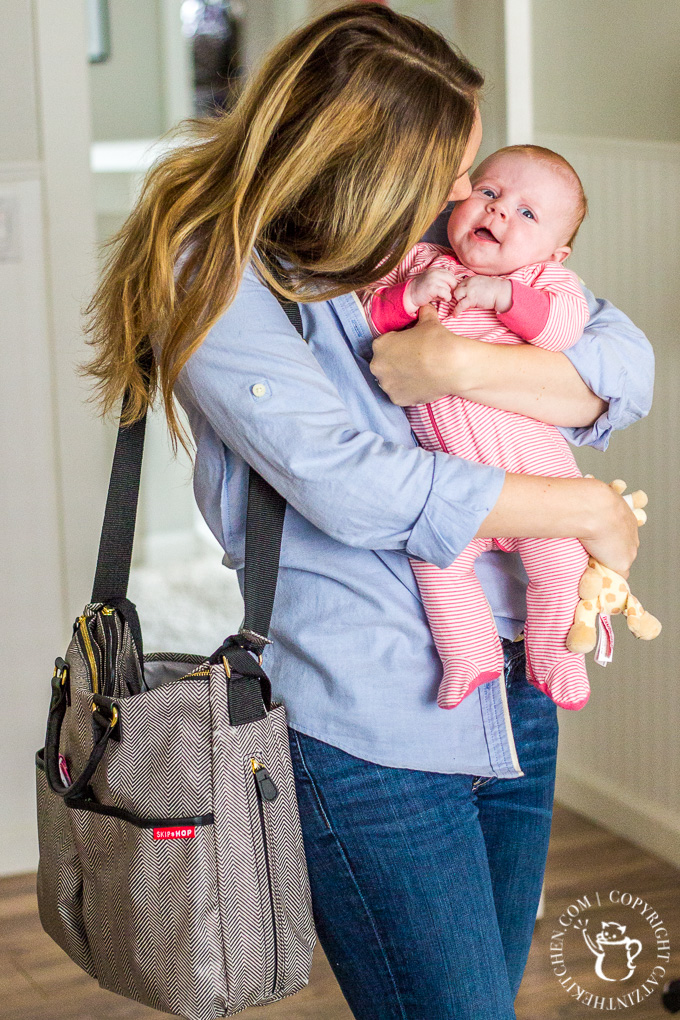 After reading lots of reviews and after months of browsing diaper bag selections, we decided on the Skip Hop Special Edition bag because it checked every single box on my wishlist. The icing on the cake was when it was actually delivered – I was even more impressed with the quality and look than I was before.
I do want to point out that if you've got more than one kid who is in diapers or are in the process of potty training, this may not be the bag for you. We've only got Ruby in diapers right now, so I'm only carrying around extra items for her.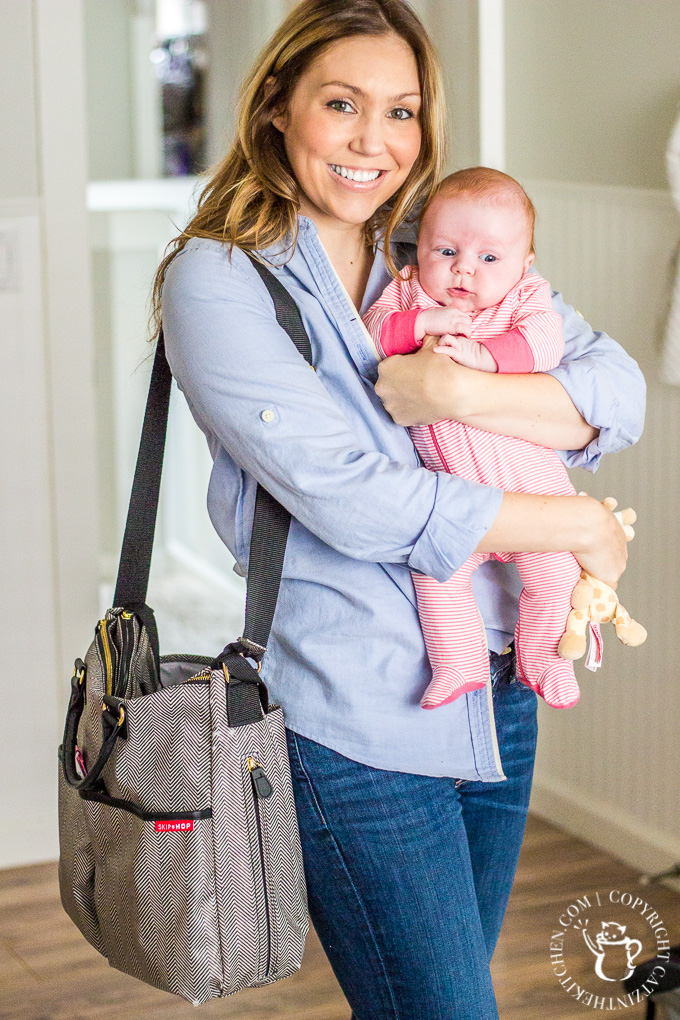 One more thing I want to point out is while this diaper bag cannot be worn as a backpack, it can be carried over the shoulder, or with your arm looped through the handles. The strap is adjustable making it possible to wear the bag messenger style as well.
I liked this diaper bag so much, in fact, that I decided I'd like to give one away! If you win, I'll do my very best to get you the exact one shown here in the review, which is the one I have. If, however, it's out of stock or otherwise unavailable, I'll get you one that's as similar as possible! Good luck!
Skip Hop Duo Special Edition Diaper Bag Giveaway