1. Christian is officially one month old! Wow! That was a fast month!!! He's already so big, it breaks my heart.
2. I'm loving the new season of Downton Abbey! I think in my former life I could of easily been Mary. ;)
3. I got a Dutch Oven last week! Josh had bought me a smaller one for my birthday, but I had found a big 5qt one at TJ Max and so I bought it! I'm so in love!
4. I have a cold and it sucks!
5. We also went to Trader Joe's for the first time last week. Aaamazing! I've heard people rave about it, but I'd never been. I want to live in the cheese section.
6. I think this Pomegranate Chicken looks amazing! I want to eat it right now!
7.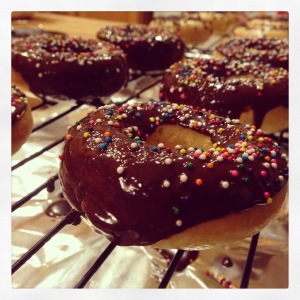 I made doughnuts the other night! They were delicious!
8.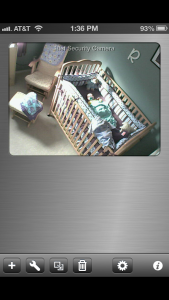 I can spy on my kid whenever I want, thanks to my hubs setting up a camera in his room :) Yes, I am that kind of mom…the kind that spies !;)
9. Josh got a Latte Coffee Maker for his birthday and it is life-changing!! You will never go to Starbucks again for a latte!
10. I'm on a baking mission this week, I'm stocking up our freezer with homemade pizza dough and I'm going to attempt to make no-knead bread. Anyone ever make that?