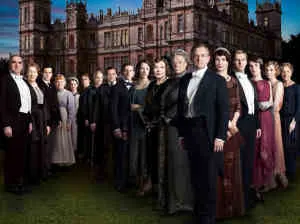 1. It's Tuesday and I'm still reeling from Sunday night's finale…if you want to call it that. Finales in my opinion are supposed to have that firework mentality. This was just a tear-jerker. But in fairness, I knew it was coming. When my sister in law bought season 3 and watched the last episode last week and fb'd her thoughts, I knew right away that someone else was going to bite the dust. In fact, my first guess, was that it was Matthew. That was even before I heard the rumors of his contract ending. I texted Jenn (my sister) and said," Matthew dies doesn't he?" She wouldn't confirm and that was when I knew I was right. So when I watched the show last night, I already knew in my gut it was him being killed off. If you haven't read this post yet on The Pioneer Woman's blog, you should. It's pretty funny.
2. Yesterday, Christian had his 2 month well checkup. My little chap is 12 lbs!!! Apparently though, that is still considered small and normal for him. He had 3 shots and did not care for them at all. I made Josh take him since Grace and I are fighting off a cold and I feel lucky that for once, I didn't have to be the parent to silently watch my kid suffer at the needle in the nurses hand and be helpless to stop it. I've been the parent who's had to stare into my child's eye with that look of betrayal. I did it with both of the girls…and since Josh still has a few weeks left of his paternity leave, it was his turn!
3. Josh bought a new grill this week. Don't even get him started on how excited he is to play with it!
4. So yeah. I'm sick. AGAIN! WHY IS THIS HAPPENING TO ME??? Honestly, it's not a bad cold. Just awfully inconvenient and really really stupid. So tired of the head congestion!
5. I was pretty proud of myself Sunday night while watching Downton Abbey. I really wanted a cookie. I don't keep these kinds of sweets in the house, unless it's something I've baked and I haven't baked since I made the heart shaped cheesecakes for Valentine's Day. I wanted cookies or something and Josh offered to drive out and get me something (bless his heart) but I declined and instead we snacked on multigrain crackers and brie. Dare I say it was better than the cookies and ding dongs I wanted.
6. St. Patrick's Day is coming up and this year I really really want to try corned beef. I've never had and I'm not exactly sure what it even is. But I'm looking for a good recipe to try it out. If you have a recipe, would you post it in the comments for me?
7. A strange thing happened to me a few weeks ago. My US Weekly app on my phone was acting up and being really strange so I deleted it with the intent of downloading it again. I have yet to do it and it's weird…I don't really miss the celebrity drama. Isn't it all about Kim Kardashian's pregnancy and divorce anyways?
8. BTW- I'm kind of obsessed with The Walking Dead. I've only seen like 2 episodes, but I love zombie movies a lot!
9. I bought Josh Skyfall for V-day. I have to admit, it was pretty good! I was kind of thrilled that this movie killed off the Bond girl early on, lol!
10. I'm kind of curious about the new Masterpiece Classic show with Jeremy Piven starting in March…Mr. Selfridge. Piven is a great actor and it looks like it could be really good. Who else is interested in it?