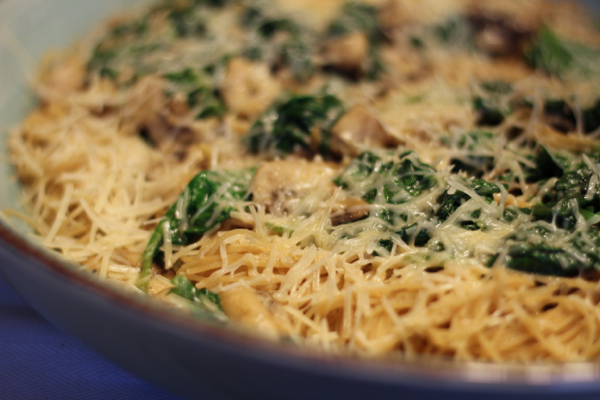 I have my mom to thank for this recipe! At our grocery store in the health food section, she always grabs the free nutrition magazines and tries out a bunch of their recipes. While she is always telling me to grab one of the magazines for myself, I don't. I think we can all imagine how easy it is to become slightly scatterbrained when grocery shopping with three kids and a husband, while trying to follow your grocery list, check items off, and price check. It's intense and while I love (really, I do love it) shopping with my family, I'm occasionally going to forget something. Thank goodness my mom passes on the recipes to me to try out.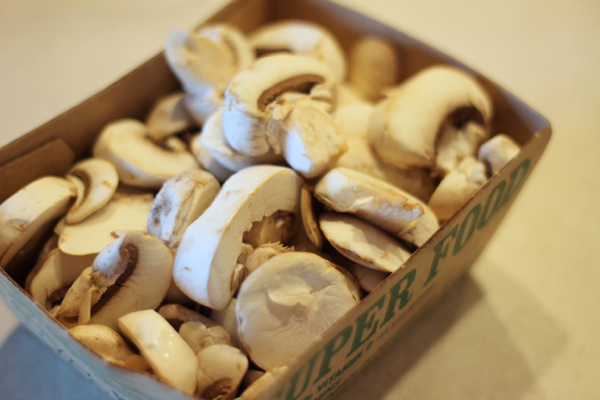 She initially told me about this recipe because of the mushrooms in it. Eden became obsessed with mushrooms a little over a year ago and she thought Edie would really enjoy the mushrooms and that Josh and I would like how quick and easy it is.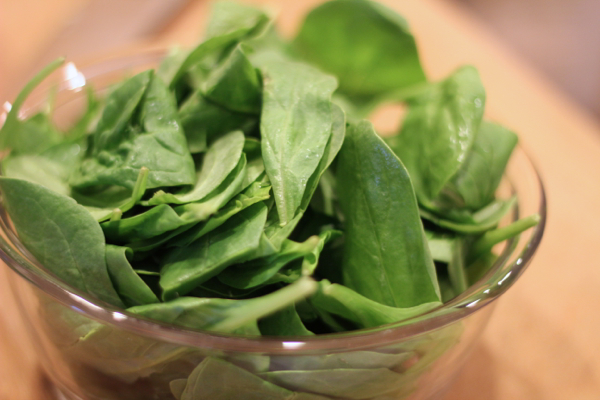 When I say easy and fast, I'm not exaggerating. This dinner comes together in under 30 minutes and rides on the 20 minute mark. Josh was telling me while
we
, he was doing the dishes that now that he knows how the recipe goes, he could probably have it made in 15 minutes. How about them apples!?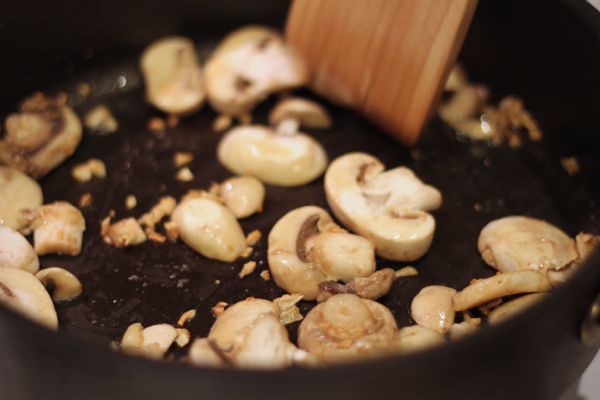 Since fall back-to-school schedules and hecticness are going to be starting back up again and I think having a recipe like this in your arsenal is going to be a LIFE SAVER! You can thank me later! :)
Did I mention that this pasta dish contains zero meat? Yup, so you've got a meatless dinner that is also uber cheap, will fill you up, and that is quick and easy! What more could you ask for?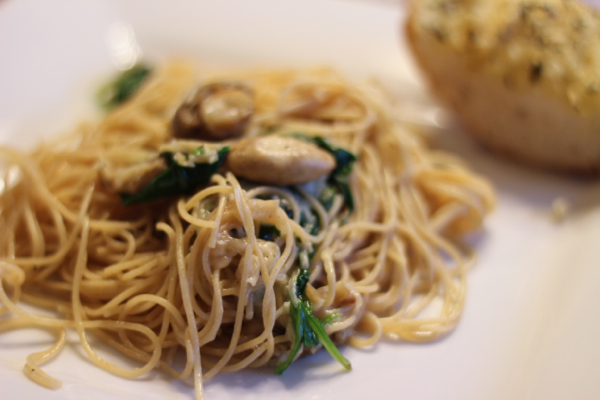 Sauteed Mushrooms and Spinach over Angel Hair Pasta
A vegetarian dinner full of fresh spinach and mushrooms that goes from stovetop to table in under 30 minutes!
Serves: 8
Prep: 5 minutes
Cook Time: 10-15 minutes
Total Time: 20 minutes
Ingredients
2 Tbsp unsalted butter
2-4 cloves of garlic, minced
8 oz white mushrooms, sliced
8 cups fresh spinach
Salt and Pepper to taste
1 lb cooked angel hair pasta (We used whole grain)
3 TB extra-virgin olive oil
1/4 cup shredded parmesan cheese, plus more for topping
Directions
Boil water in a large pot and prepare pasta according to package directions. Drain.
While the pasta is cooking, pre-heat sauté pan over medium heat. Add butter and garlic. Cook for about 30 seconds. Add mushrooms and cook for 2 minutes. Add spinach, salt, and pepper to taste. Cover and cook for one minute, or until greens are wilted.
Add the mushroom and spinach mixture to the pasta in a large bowl. Drizzle with olive oil and top with shredded parmesan cheese.