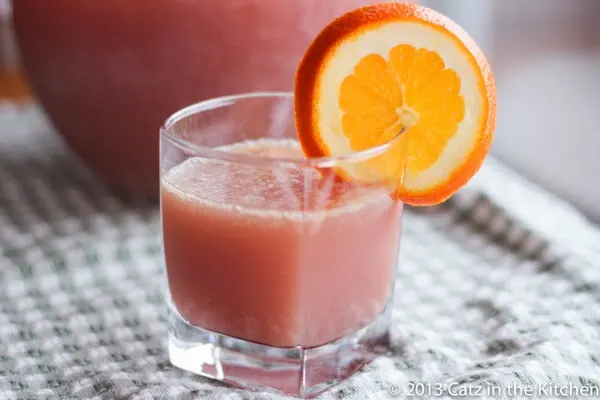 Christian had his One year check-up the other day. I think it's a crime to give poor, helpless, innocent babies immunizations. Not only is it hard to watch them get poked, but the aftermath of those pokes is not fun. For the baby or the parent.
Not only did Christian get poked, but he's also been teething the last few weeks. And there aren't any new teeth to show for all the sleepless nights and crying that been being had by him and me.

The good news is Christian is doing perfect. He's growing right along and the dr. said that even though he doesn't see any teeth ready to break through, he can tell from looking at his gums that there is activity going on. Maybe there will be some relief in our future shortly. I hope, I hope, I hope!
Something else you can look forward to is making this punch! Punch is one of my favorite party beverages. Always refreshing, everyone can drink it (unless it's spiked), and they are very pretty to look at it. Plus, if you have a punch bowl, like I do, then it's a great way to serve the beverage too!
This citrus sunrise punch is super easy to make with only 3 ingredients and easy on the pocket book. Easy peasy kids! Oh, and this recipe can be doubled beautifully as well! So the next time you're throwing a soiree, try out this simple, yet elegant punch!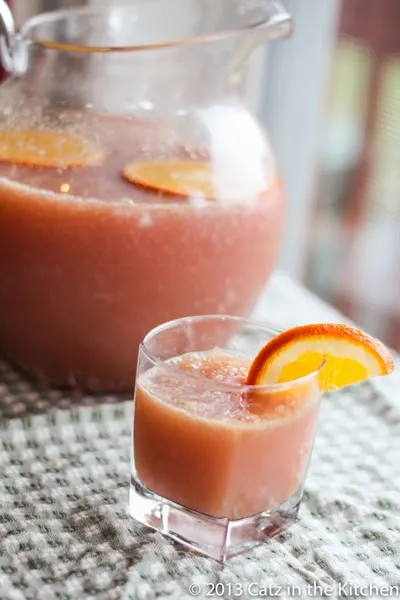 Citrus Sunrise Punch
Recipe by Chelsia Rief
Need a quick, easy party punch? Three ingredients and two steps – it doesn't get much easier than this!
Total time: 5 min
Yield: approx 8-10 servings
Ingredients
1 can (12 oz)

frozen orange juice concentrate, thawed

1 can (12 oz)

frozen fruit punch concentrate, thawed

1 bottle (2 liter)

ginger ale, chilled

1

orange, sliced (optional garnish)
Cooking Directions
In a large pitcher, pour in thawed juices from concentrate. Add chilled ginger ale.
Stir with a wooden spoon or whisk until combined.
Garnish with citrus slices (optional).