This indulgently creamy four-ingredient recipe for Dalgona Whipped Coffee is absolutely everywhere for a reason – it's addictive!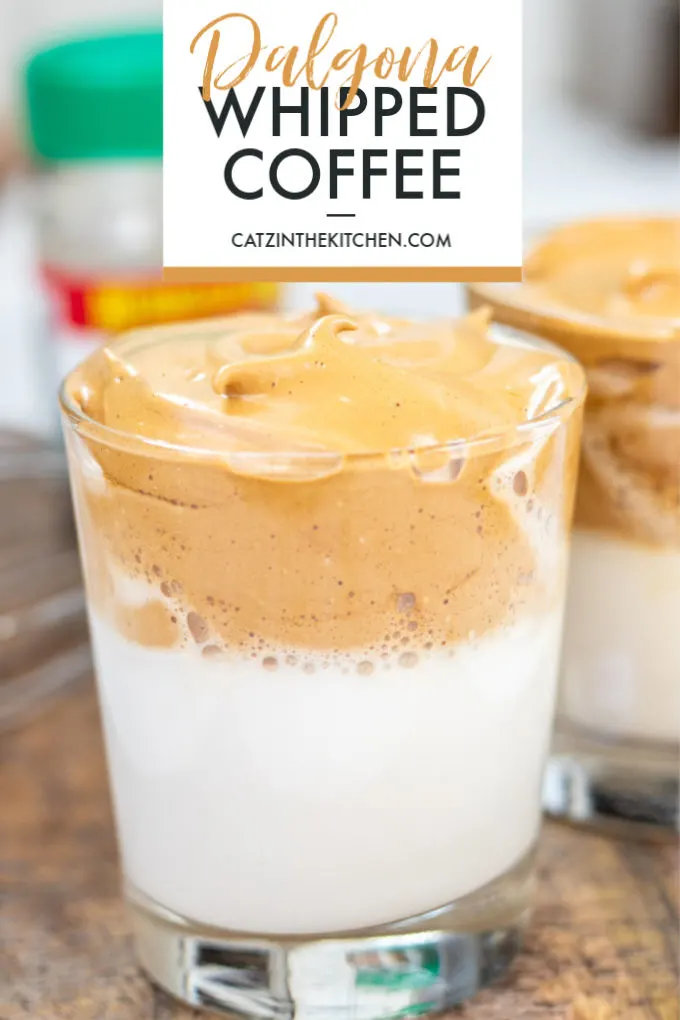 I had no intention of sharing this recipe on the blog.
Why? It's on virtually every site on the Internet. Seemingly every blog, every show, every YouTube channel has shared this outrageously easy recipe for Dalgona "Whipped Coffee."
Apparently it blew up on Tik Tok (Hyphen? No hyphen? Capitalization?) originally. I'm a millennial (barely), and even I'm too old for that, so I didn't follow it all the way back to the viral source. But I was reminded of my intention to make it over the weekend when my sister put a picture of it in our sibling group chat…and several of us proceeded to stop everything we were doing and make it immediately. That was it. We were hooked.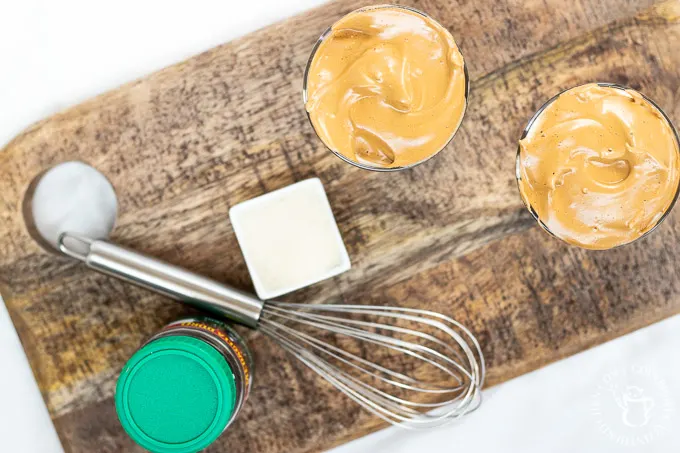 So, why share it here, on our little corner of the web? Frankly, it's just that good. Once we had made it three times in as many days, we figured there was no excuse not to take an extra few minutes to take some pictures, write a few words, and commit this oddly wonderful viral sensation to our very own sliver of the blogosphere. Also Chels insisted there was some possibility that someone somewhere hadn't seen the recipe yet – which I admit I find unlikely.
Now, I did have to do just the barest bit of research on the non-digital background of this particular delectable beverage. While it achieved its viral fame in South Korea, its true origins are apparently Indian (Rajasthan, if Wikipedia is to be believed).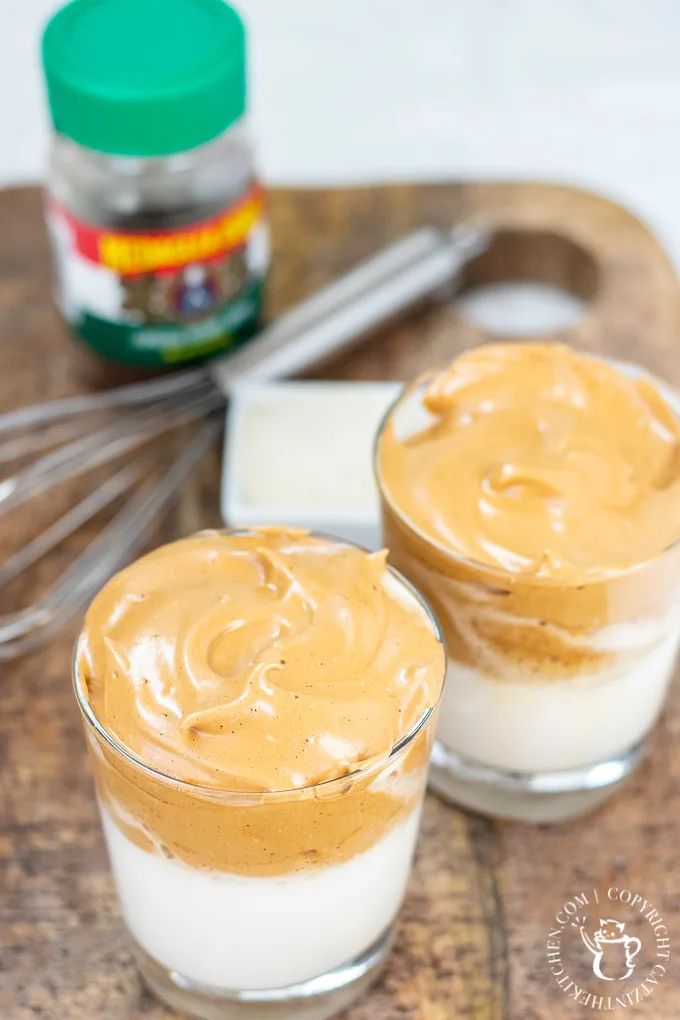 Wherever this delightful treat hails from, I love it for a couple of very simple reasons – it comes together in just minutes, it packs a very powerful coffee punch, a nice hit of caffeine, and is naturally easy on the eyes (hey, we eat with them first!). If you're the kind of person who likes strong coffee flavor in things – think a good quality coffee ice cream or gelato – this drink is for you.
And, hey, this version is under 100 calories, so what's not to love?
One last tip – I've found our Cuisinart Smart Stick is the perfect tool for making this recipe – shortens the whisking to 1-2 minutes and makes cleanup super simple.
Dalgona Whipped Coffee
This indulgently creamy four-ingredient recipe for Dalgona Whipped Coffee is absolutely everywhere for a reason - it's addictive!
Ingredients
1/4 cup instant espresso or coffee
1/4 cup very hot water
1/4 cup sugar
1 1/2 cups almond milk (any milk will work)
Instructions
Add espresso, sugar, and water to a high-sided bowl.
Whisk until creamy and stiff - about 1-2 minutes with an electric hand mixer, or 5 presumably grueling minutes by hand. A stand mixer with whisk attachement would work for larger batches.
Add milk to three glasses (about 1/2 cup for a small glass - more for a larger serving). Add ice if desired, and top each glass with 1/3 of the whipped coffee mixture.
Nutrition Information:
Yield:

3
Serving Size:

1
Amount Per Serving:
Calories:

95
Total Fat:

1g
Saturated Fat:

0g
Trans Fat:

0g
Unsaturated Fat:

1g
Cholesterol:

0mg
Sodium:

10mg
Carbohydrates:

21g
Fiber:

0g
Sugar:

20g
Protein:

1g
Nutrition information isn't always accurate.