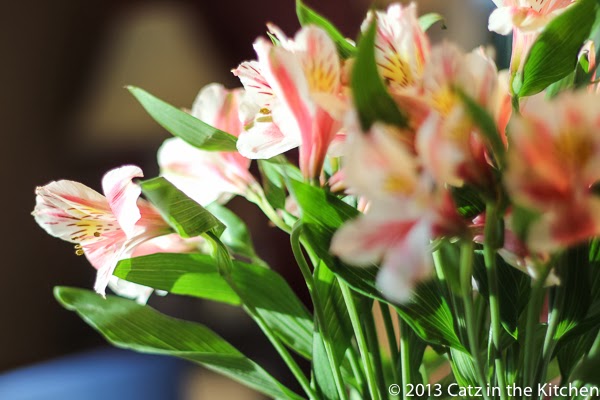 How is your Monday getting off? Mine…not exactly how I would of liked for it to go. Let's just say that Christian got me up sometime after Midnight and I didn't get to really go back to sleep till around 6am. Whomp Whomp!

I'm tired. It's times like this where I wish I could just go back to sleep and let my clone take over for a few hours. Thankfully, I did get a little sleep this morning. Nothing restful, but at least I'm not falling asleep while I write this. The good thing is, Christian was completely adorable the whole time he was awake and just seemed like he wanted to be with me. I think he's going to be teething here again shortly which could be why he didn't sleep last night.
Josh's birthday is this week! I'm so excited!!! He's going to be 29 years old! I've got an awesome cheesecake that he's picked out for me to make him and we're throwing him a party on Sunday! I LOVE PARTIES!!!! I've also got my cooking class this week. So aside from being a complete zombie mom, I've got a great week planned out-plus next weekend I'm getting my hair done. I haven't had a trim or haircut since September and I'm embarrassed by that. Seriously, my weird/grow out bangs have got a mind of their own right now.
Monday
(Meatless)
Tuesday
(Taco)
Wednesday
(Crockpot)
BBQ Chicken Sandwiches and Tater tots
Thursday
Cooking Class
Friday
Saturday
Sunday
Fried Egg Sandwiches and Smoothies