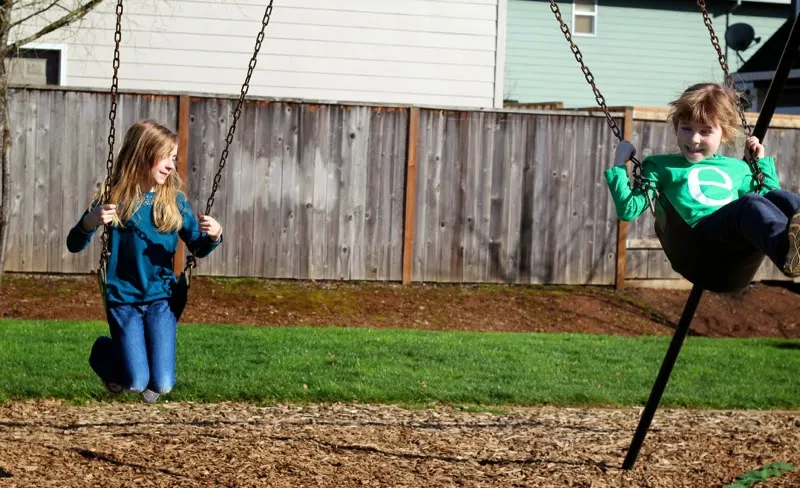 1. It was around 60 degrees on Friday. So I busted the kids out of the house and we took a walk around our neighborhood and played at the park until Christian got bored. I can't wait for more days like this.
2. Have you guys seen this awesome video of those Hemsworth brothers reenacting "Charlie Bit My Finger" It's my favorite thing right now. Just brilliant!

3. We like to watch documentary movies with the kids. We're all real fond of all the Disney Nature ones. We watched "Chimpanzee" Saturday night and it was so good. Eden is obsessed with any kind of monkey and she has been begging to watch it. So glad we did. I would own it!
4. Have you guys ever heard of Graze snacks? Josh signed us up a month or two ago and we're loving it! Basically, it's this awesome site that delivers a 4 pack box of snacks to your door every two weeks for $6.00 and that includes shipping. They have all sorts of different varieties of snacks and flavors and you can customize it to your liking. If you would like to try your own box for free, just click this link. Graze snacks is not paying me for this, these are just my thoughts and opinions. I do however, get a $1 off credit for each person who signs up for a sample box.
5. I've been reading Women Living Well and the Ministry of Motherhood when I've got a few free minutes throughout the days and they are such well-written books. Very encouraging, uplifting, and convicting about the areas of a wife and mother's role in the home.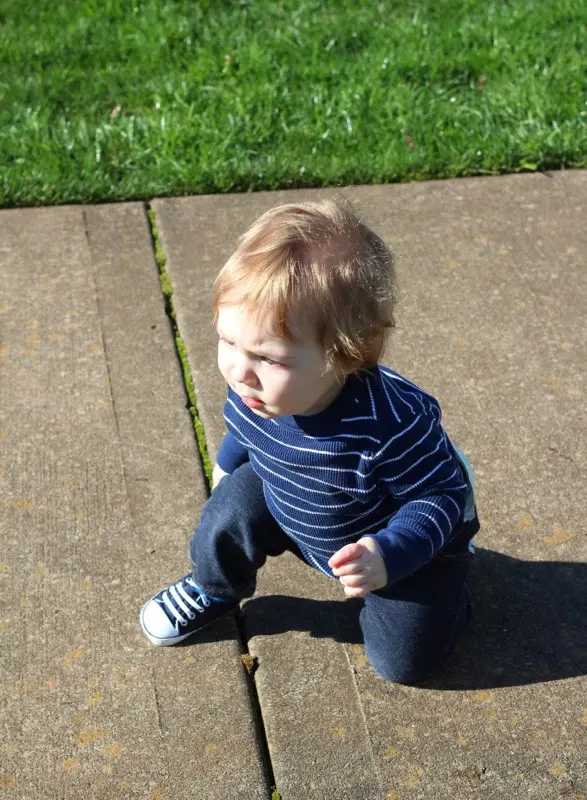 6. Little Christian decided last Thursday to take his first steps. And he's been selfish with them ever since. Only walking when he knows no one is watching and then immediately lowering himself down. It's very annoying. He can do it, but he knows he can crawl faster. Oy!
7. Wednesday…that's tomorrow kids, I finally get to go see an oral surgeon about my wisdom teeth. Wish me luck, because I want those suckers OUT!
8. Did I tell you all that my husband started school last week? Yup, my husband has enrolled back in college to finish his bachelors degree. This was not a decision I agreed to lightly, but I realize how important it is for my husband to set himself apart from other future candidates and if this will help my husband, then I'm for it.
9. Does this Irish Potato Pie look delish or what? I'm totally drooling.
10. Here's a tid bit of information that made me feel old real fast- Buffy the Vampire Slayer (otherwise known as the best tv show ever) made its tv debut 17 years ago.