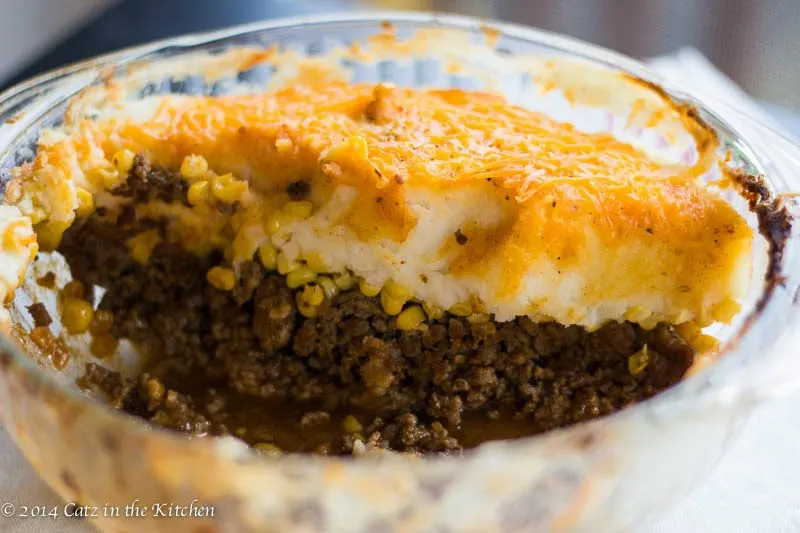 **This recipe has just been re-edited from the archives. It was one of the first posts I think I ever wrote and the photos were bad, bad, bad. I can't say these are much better, but Josh and I are under the impression that this is one dish that is not easily photographed, lol! But it is a dish you don't want to pass up making.**
When I first married Josh, I was a very basic cook. I don't even really think you could call me a cook, since everything I made either came out from a box, jar, or a freezer bag. I think our first year of marriage would of turned out differently in the cooking department had I not been pregnant or been sick the entire length of my pregnancy.
I still remember the list I wrote for my pre-marital counseling about what expectations I was placing on myself for our first year of marriage. The two things that stand out in my mind are A) I would have dinner ready and waiting for Josh when he got home (haha) and B) I would brew him coffee daily. (This is pretty laughable now). In our 7 years of marriage I have not made him coffee once. I've poured him coffee…but never actually made it. He on the other hand, makes me coffee all the time.

The first real meal I do remember making for him after Gracie was born was Sheperd's Pie. I was juggling a new baby, trying to keep a clean house (err, apartment), and basically just survive and many of our dinners still consisted of ready-made items. But this shepard's pie was so incredibly easy and so delicious. It gave me hope that I was not destined for ruin in the kitchen just yet.
As a bridal shower gift, my sister in love, Jennifer made a recipe box with a bunch of family favorite meals inside it. That gift has proven to be priceless to me and this particular recipe has become a family favorite of ours as well.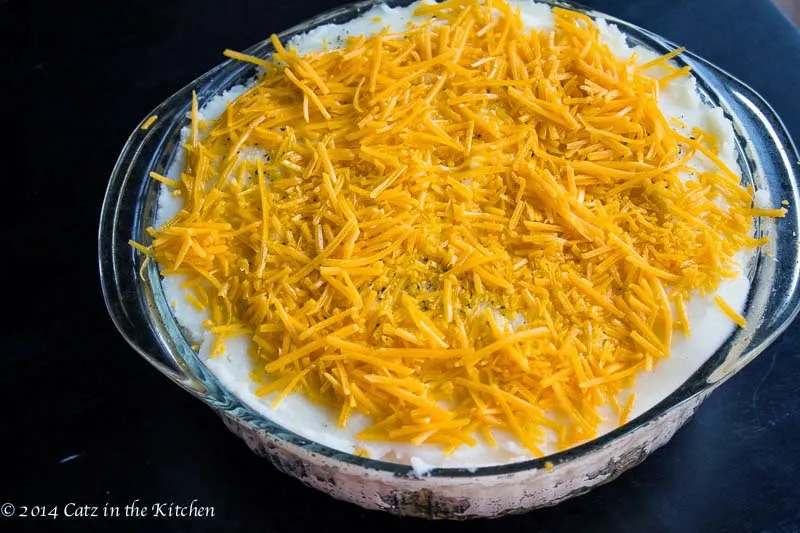 This is probably one of the meals I make the most often when I have brought a meal to someone who needed it. It can be thrown together ahead of time and baked up whenever you're ready. Throw in a side salad, and you are ready to go! Easy Peasy Japanesey!
*A side note on the choice of protein you use. I use ground turkey breast because it's healthier than beef and I think it is also gentler on the system if you were to give this as a meal to someone. But if you like ground beef or ground chicken even, that would be delicious too.
Recipe by The Rief Family
Sheperd's Pie takes a bit of a tex-mex approach when it comes to this easy meal that can be thrown together in about 25 minutes.
Prep time: 25 minutes
Cook time: 35-45 minutes
Total time: 65 minutes
Ingredients
1 lb.

ground turkey breast

1 packet

mild taco seasoning

3/4 cup

water

1 (15 oz) can

yellow corn, drained

1 1/2 cups

grated cheddar cheese

6-8 servings

instant mashed potatoes, as prepared by box recipe

Pepper

to taste
Cooking Directions
Pre-heat oven to 350 degrees.
In a frying pan, brown ground turkey. Add taco seasoning and water and simmer for 15-20 minutes.
In a 2-3 qt casserole dish, layer cooked meat, corn, mashed potatoes, pepper, and cheese. Bake uncovered for 35-45 minutes or until it's hot all the way through.
**For meal ministry, serve with a green salad and buttered french bread.***