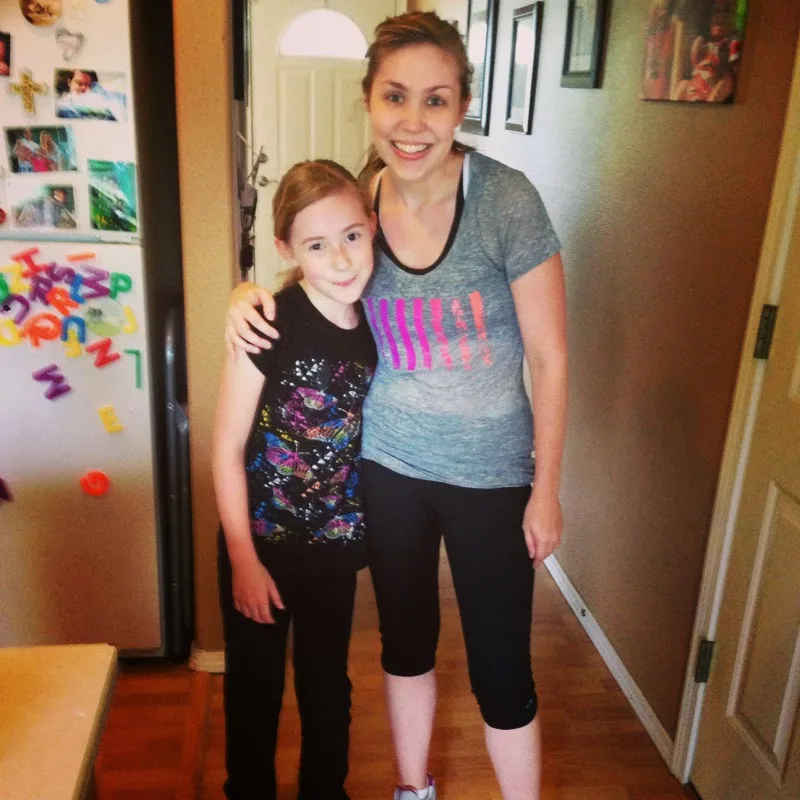 1. (Forgive my appearance in this photo- I had not taken a shower yet and was wearing zero makeup.) Saturday morning, I woke up and wanted to work out. Every Friday night before bed I always tell myself I'm going to do it Saturday morning, and then my bed calls to me to say a bit longer and the working out never happens. I have been wanting to take Grace out on a run for some time now. I think it is great exercise for her and something she and I can do together. She is a natural! She ran the first mile without stopping once! Did I mention we were .06 away from a 5k? She did so good. So now that I know this is something she is not only good at but likes to do, we need to get her some proper running shoes and some running clothes.
2. Josh and I went and saw Godzilla on Saturday afternoon. Super good movie! I loved it. Very clean too.

3. Josh has been working hard at Ancestry.com over the weekend. It's a lot to explain, but basically, there is royalty on his Grand-mother's side and they owned several castles all over Scottland. Also, because we can prove awesome lineage…as soon as our daughter's turn 18-we're enrolling them in the DAR! Gilmore Girls anyone?
4. We spent most of Monday late morning and all afternoon cleaning out our garage-something we've promised we were going to do for 3 years now. It looks so amazing and we're not even done. I think one more day spent on it and we will be completely done! :)
5. Last day of school is Thursday! Holla!!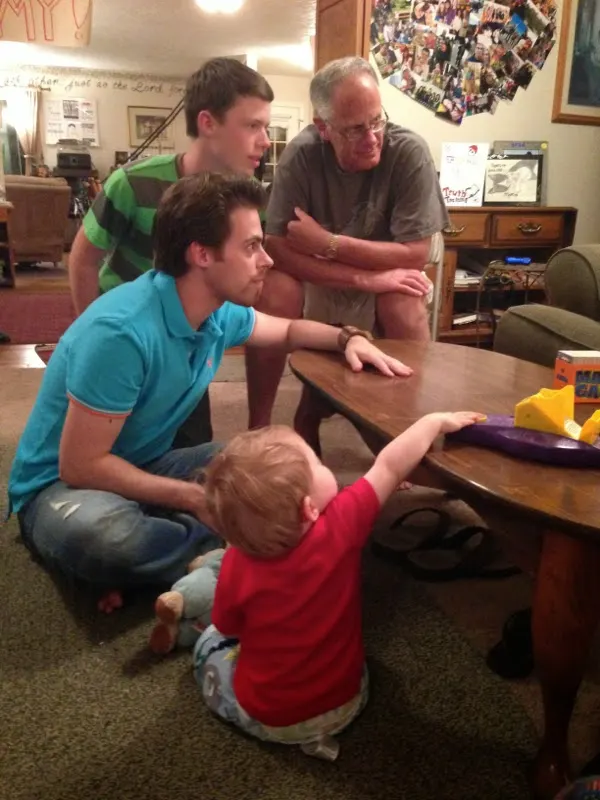 6. After Christian's nap and grocery shopping on Sunday, we spent the evening with Josh's family so we could hear about their trip to California and look at their pics. We usually end our time with a game and this time it was MAD GAB! Have you played it before. I find it really hard, lol! It was boys and against girls and the boys completely creamed us. But look at how intense they are. Can you see Josh's eyes! He's out to win! :)
7. Allergies suck :( I've switched meds this week to see if the off brand of Zyrtec will help me out. Clariten doesn't do anything for me. This time of year, I am a sniffy, sneezy, itchy mess!
8. I'm completely in love with this hair cut and can't make my mind up if I should take the plunge and cut my hair. Thoughts?
9. I went shopping at Goodwill this weekend, per usual. I found more brand new goodies! Two dresses for summer with their tags still on and brand new black heels!
10. I've been craving this Peanut Butter Cup Ice Cream Sandwich since I pinned it earlier this week. I'm drooling all over the place just thinking about it.