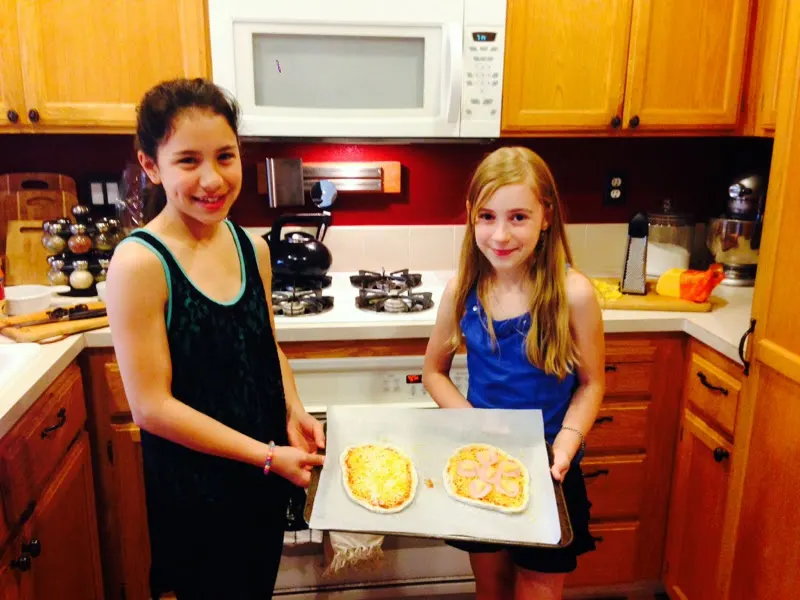 1. Friday night, Grace had all of her bestest friends over for a birthday sleepover. We played Cold Lemon (I was out of hot potatoes), watched Enchanted & National Treasure, made raspberry cheesecake, AND we rolled out seven individual pizzas using our homemade pizza dough for the kids to decorate. Josh and I were pleasantly surprised with the results and the kids had a blast. It was a bit time consuming because we only have one oven, but I don't think they minded. They were to busy watching McDreamy in Enchanted. :)
2. Yesterday I went grocery shopping with the kids and I was out of coffee creamer. Bailey's was on sale and they had Baileys Mudslide!!! Eeek!!! Long ago when I would treat myself to a cocktail or two, the mudslide was always my favorite. Now, I can drink it in my coffee and drive! #Winwin

3. Only SIX more days of school with Grace! Yes, I'm counting down. It's been a tough year with a lot of difficult discussions between Josh and I and Grace. But I am so proud of her!
4. I recently took advantage of a shutter fly deal for free personalized Thank You cards. They are so cute you guys! All I had to do was pay shipping, which was really cheap. Love, love, love em!
5. This looks like my kind of hot dog!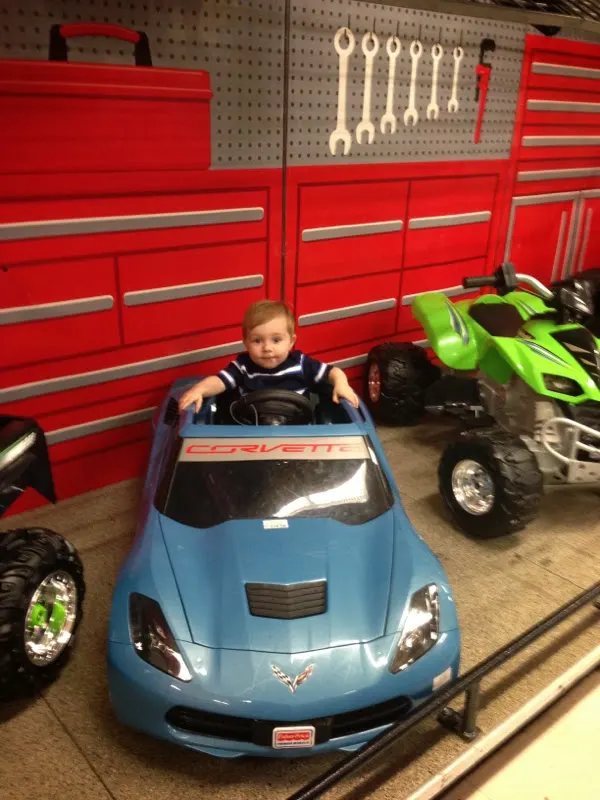 6. We were at ToysRUs over the weekend letting Grace spend a b-day gift card and we wandered over to the car section. We have a purple Barbie jeep parked in our garage right now. But I don't think that will work with our son. This looks more like it. Don't ya think?
7. Does this Blueberry Cream Cheese Pastry not look amazing? Deborah from Taste and Tell recently made these and I've been drooling since I saw the post yesterday. I need this so bad!
8. Now that Christian has been walking for over a week now, it is so funny to watch him steer himself around. He is still very wobbly, but he is slowly getting the hang of it. It's just so funny to watch him walk from here to there.
9. I attempted to begin organizing the garage last week. I got as far as one little corner and a small load to Goodwill. I quickly discovered that without Josh's help moving some of the heavy stuff and going through his bins full of random paper, I wasn't going to get very far.
10. Memorial Day is this weekend! I can't believe it! We don't have any plans and I hope it stays like this. Josh and I are taking this week to slow down and do nothing! Except putting the air conditioners in and maybe working not the garage.