These beef patties are stuffed with a cream cheese, herb, and garlic filling and served on a freshly baked Kaiser roll for a juicy herb and cheese burger!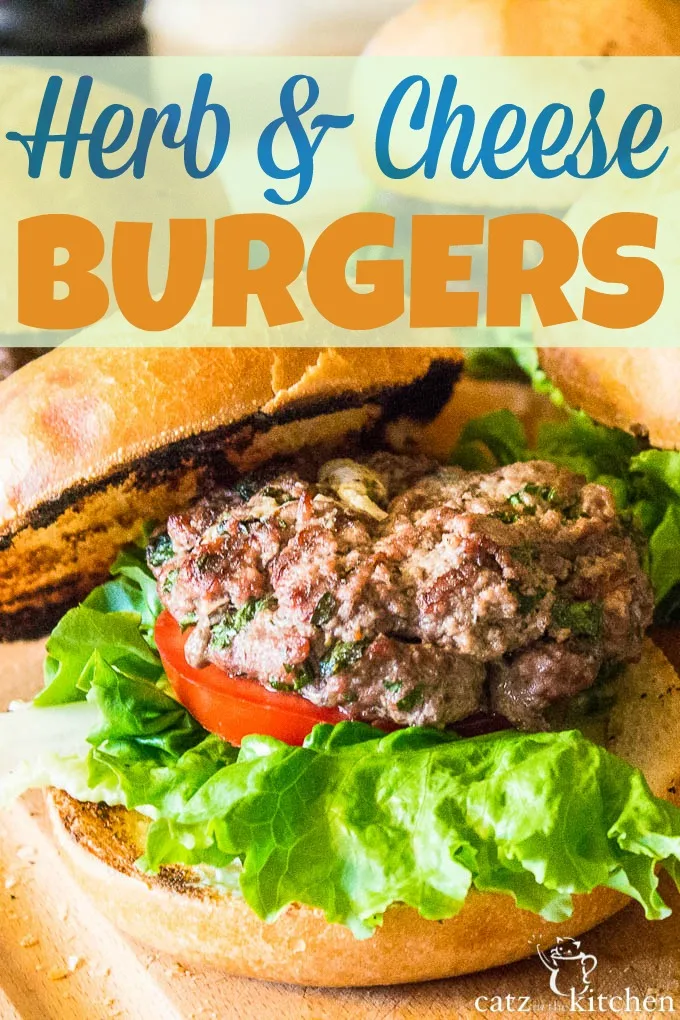 Oh, have we been sitting on these pictures for awhile now. Why is it that I get this idea in my head that when summer rolls around, the days are going to be slower and more relaxing.
People…it is a MYTH that during the summer time goes by slower. Let me tell you, I have a hard time with summer for a few reasons. Here is reason #1- My days are just as busy without the homeschooling as when I was homeschooling and I have no idea why!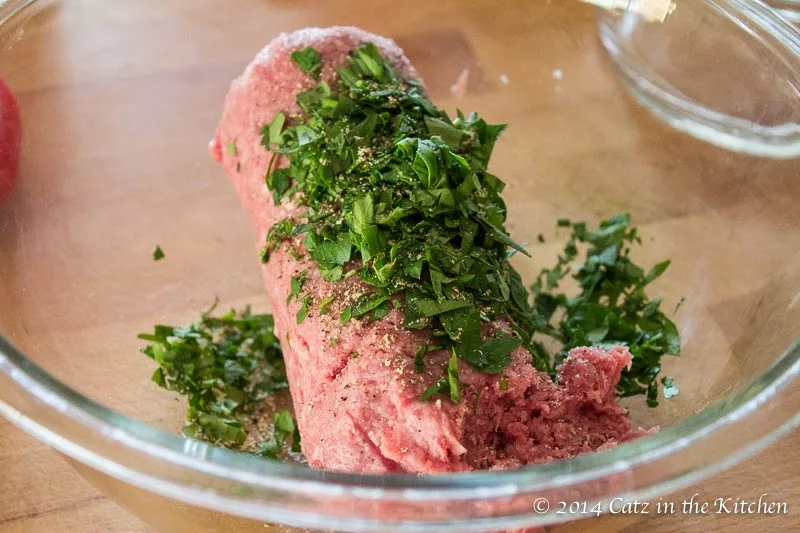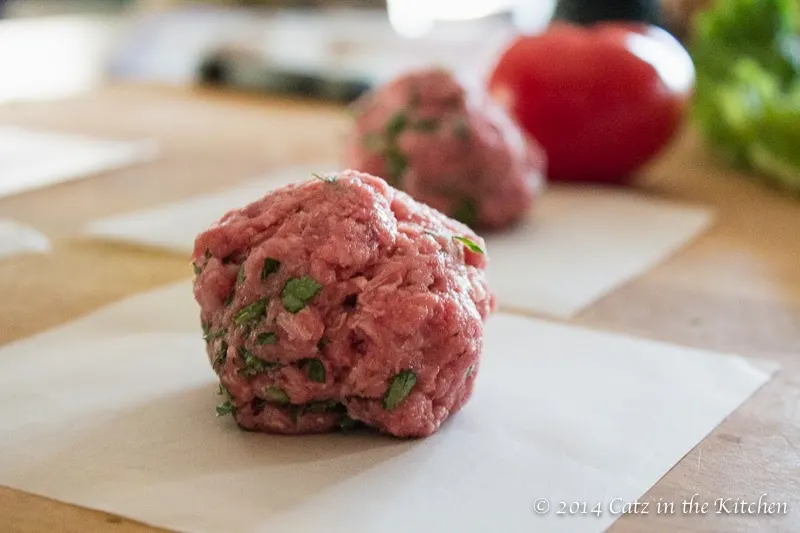 Reason #2: I have a hard time relaxing when everywhere I look there are back to school sales. I mean really, didn't the kids all just get out of school last month?? Whatever!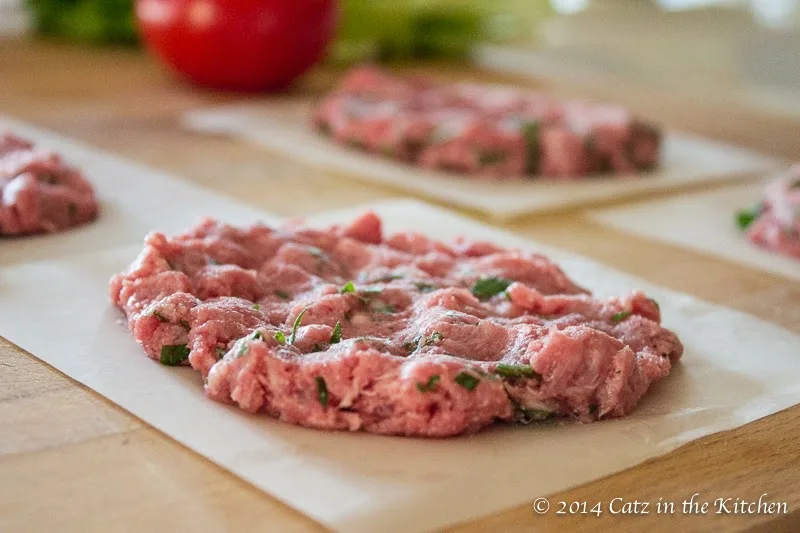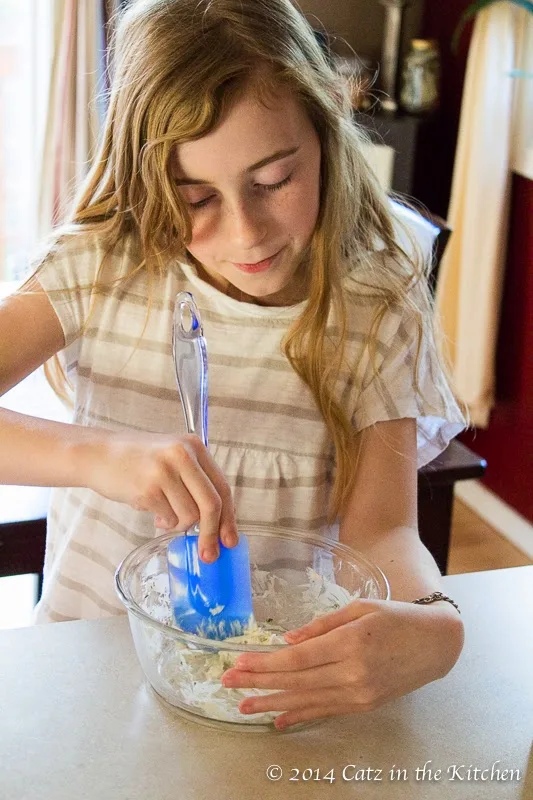 Originally, Josh was going to write this post because he and Grace are the ones that cooked and prepared this meal. What did I do? I took pictures, watched Christian and Eden, and baked frozen sweet potato fries in the oven. HA! Seriously though, Josh and Grace are cute to watch in the kitchen and Josh did a great job of assisting Grace.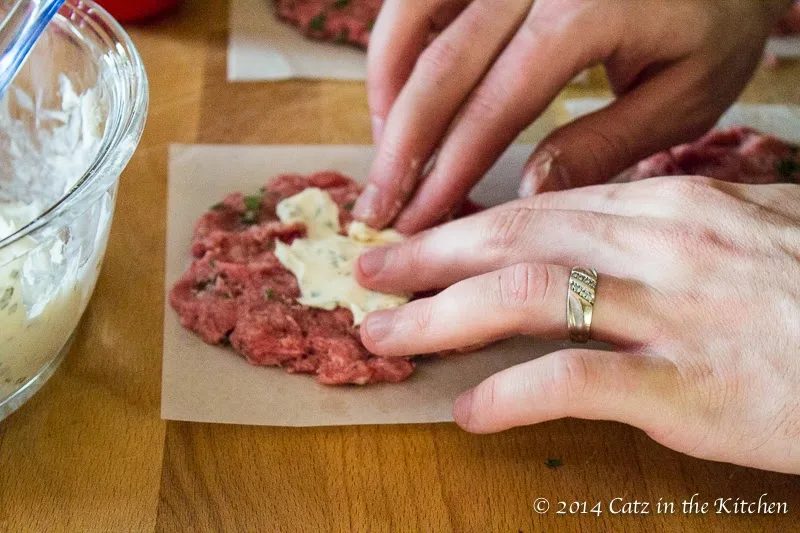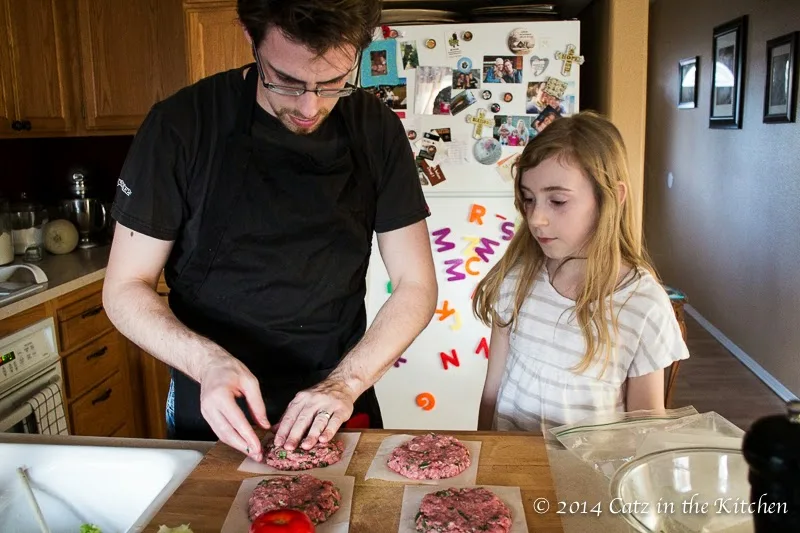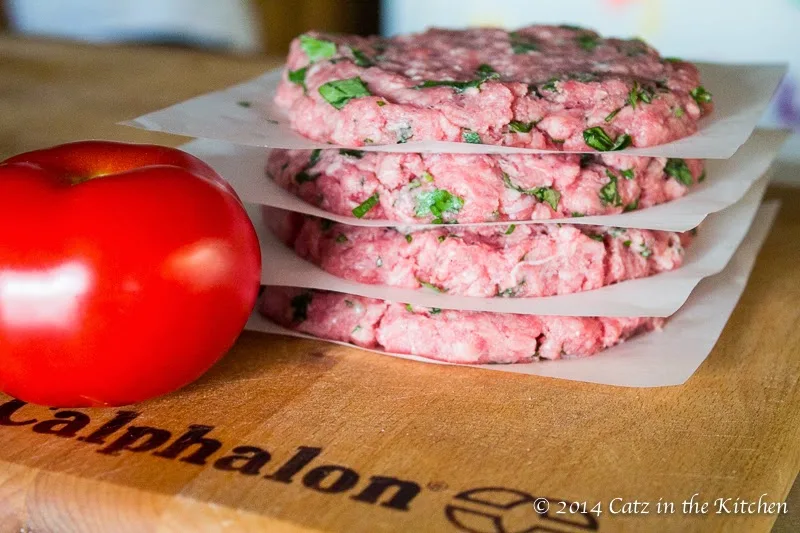 These burgers are perfect for year round cooking. They are simple to assemble and don't take long to cook. My kind of dinner!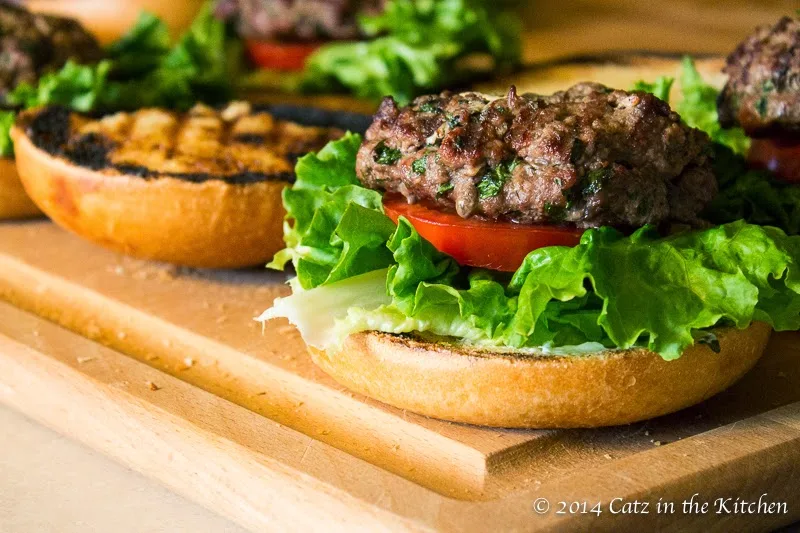 I love the flavor the cream cheese and herbs give the burger. We kept things real simple and didn't even use condiments except for a tiny bit of mayo on the bottom of the bun. But you could certainly leave that out if you aren't a mayo person.
If you are looking for a new burger recipe to try this summer, I highly recommend this one. Let us know what you think. Grace would be tickled to know that you tried out a recipe from one of her cookbooks. :)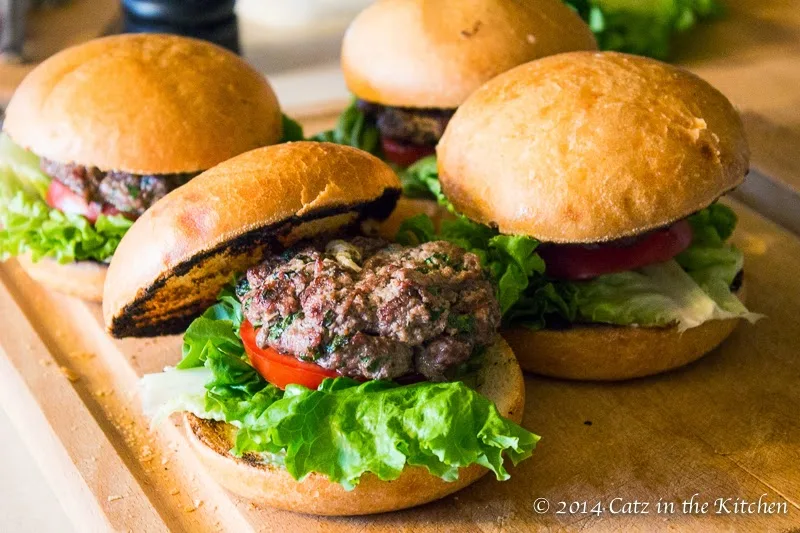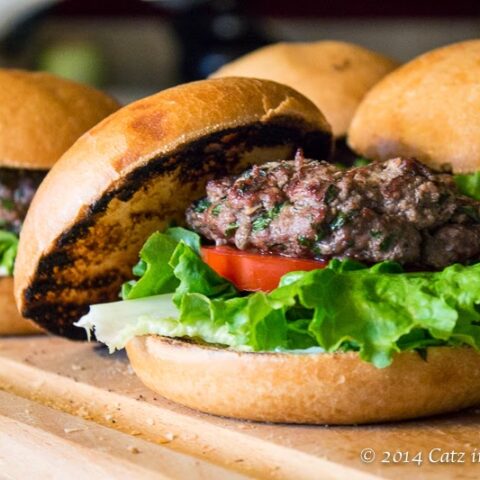 Herb & Cheese Burgers
These beef patties are stuffed with a cream cheese, herb, and garlic filling and served on a freshly baked Kaiser roll for a juicy herb and cheese burger!
Ingredients
1 1/5 lbs lean ground beef
1 small onion, finely chopped or grated
4 tbsp fresh parsley, chopped
3 oz cream cheese, softened
1 clove garlic, grated
2 tbps fresh chives, chopped
extra-virgin olive oil for brushing
4 Kaiser rolls
Salt and pepper
Green leaf lettuce leaves
Tomato slices
Instructions
In a large bowl, mix together the beef, onion, and parsley and a little bit of salt and pepper for the burgers.
Divide the meat into 8 equal portions and flatten into rounds. (A great chance to use that burger press if you've got one.)
In a small bowl, mix together the cream cheese, garlic, and chives. Place a quarter of the mixture onto 4 of the burger rounds.
Place the other 4 burger rounds on top and pinch together the edges. Mold into 4 burger patties. Chill for 30 minutes.
Brush the burgers with a little bit of extra-virgin olive oil and broil for 8-9 minutes on each side (or if grilling outside, grill for about 6 minutes per side) or until thoroughly cooked through.
Serve with Kaiser rolls and french fries.
Nutrition Information:
Yield:

4
Serving Size:

1
Amount Per Serving:
Calories:

505
Total Fat:

29g
Saturated Fat:

12g
Trans Fat:

0g
Unsaturated Fat:

14g
Cholesterol:

143mg
Sodium:

410mg
Carbohydrates:

16g
Fiber:

2g
Sugar:

2g
Protein:

43g
Nutrition information isn't always accurate.