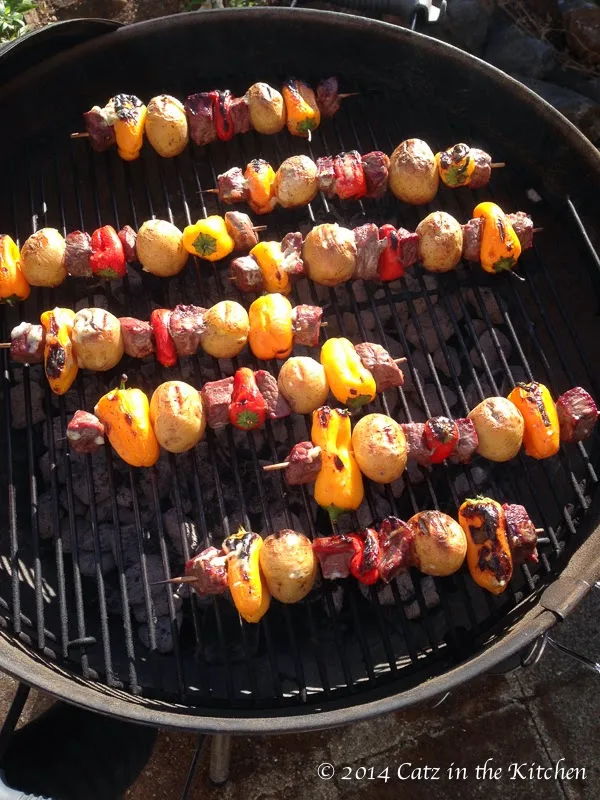 1. If you make one thing this summer, make this! I am not even joking. These steak and potato kabobs are probably the best thing Josh and I have made all summer so far. And we've made some pretty tasty things. We just made this. No sides or anything else. Josh was worried that it wouldn't be filling enough, but we found it plenty filling and plenty tasty! Josh and I already decided though that we are not going to take pics and make our own post about it. Deborah, pretty recently just made these on her site and her photos are gorgeous and she did a great job with everything. So if you want to make these, follow the link to her site. You won't be sorry.
2. So, 24 is over. How did you all feel about the finale? I liked it. Josh was a bit more meh about it. I really hope they bring it back though.

3. Josh and I have been collecting wine corks for years. We've always wanted to display them, but we've never found a vessel we like enough to agree on. So all of our corks have been in ziplock bags in the garage. Until now! We found this awesome cork holder at Kohls on clearance and it is awesome. It holds a ton and adds a conversation to piece to our dining room.
4. It's been almost a week since I've put sugar (other than creamer) into my coffee. Kind of loving it.
5. This pasta is calling my name!!!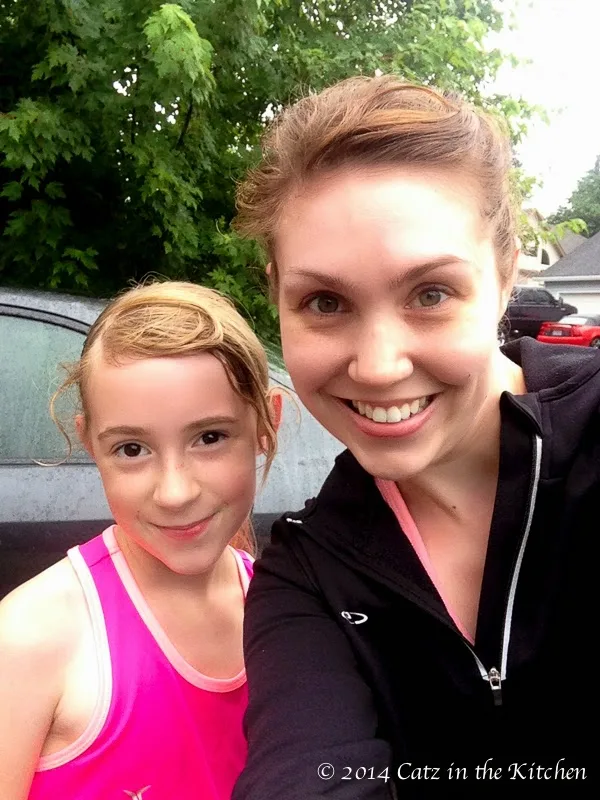 6. Grace and I are officially registered for THE COLOR RUN! We went running Sunday morning and it was fun-but we are super excited for the run in September.
7. One of my cousins just pinned this and it showed up in my newsfeed. I am so doing this with all of my clear vases!
8. Anyone else watching "The Next Food Network Star?" Do you have a favorite? I really like Nicole's POV, and Loreal's personality, and Lenny is just hilarious!
9. We got our 2nd ripe tomato from our plant today! So excited! I wish we had planted more this season. We just never had the time to do more than some herbs and the tomato plants, we chose.
10. I'm reading the Tale of Despereaux right now to the kids. We just finished Charlotte's Web and watched the movie with Dakota Fanning the other day. (Love that version!) Since the chapters are so short in our current book, I read about 2 chapters a night. What are some of your favorite books to read to your kids? I'm trying to choose books that will appeal to both kids. I think when I'm done with this one, I'm going to have to revisit Fantastic Mr. Fox. It's a childhood favorite of mine and we've yet to see the movie.