Basted in a simple, sweet and tangy homemade sauce, these teriyaki meatballs are baked in the oven, making them easy, quick…and yummy!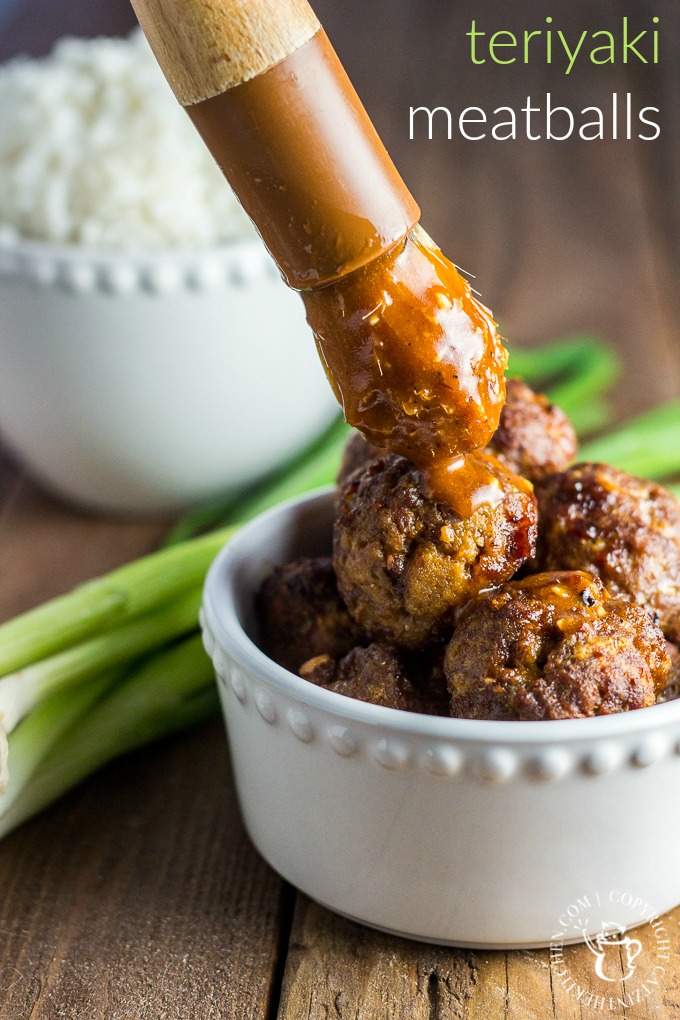 This post was originally published in August of 2014. The photos and format were updated in April 2017…since we make this recipe all the time!
Last night I played Monopoly with Josh, his sister, and her husband in our hotel room. We needed to decompress a bit. If you follow our Catz Facebook page (if you don't, then you should – go like our FB page!), then you know that Josh and I flew down to California Monday afternoon with his sister and brother-in-law to celebrate the beautiful life of our beloved Nani, Josh and Jenn's grandma. We spent all evening sharing stories, laughs, hugs, meeting family members, and reconnecting with members of the family we haven't seen in years. It was bittersweet. Nani would have loved having this huge group of family and friends together.
I was going to share the meatball recipe last week, but then I changed my mind and felt it might be better for this week as we are continually inching closer to fall and comfort food. Meatballs, in my opinion, are comfort food!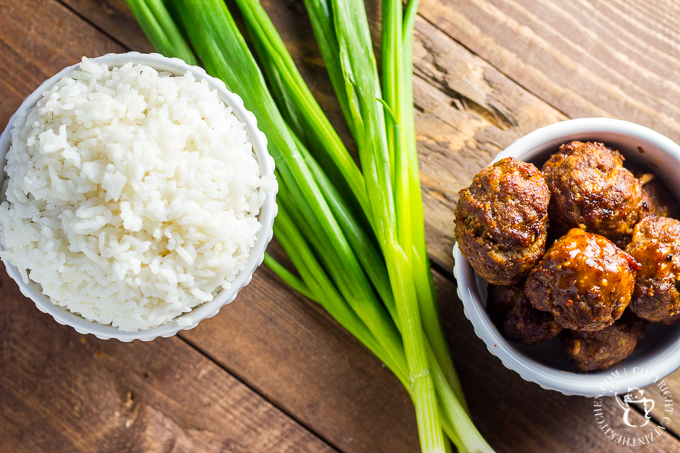 My sister in love, Jenn, shared this recipe with all of us back in May when she came to visit around Mother's Day. We all flipped out over the meal and I demanded politely asked for the recipe. Seeing as she is the sweetest thing on the face of the planet, she gave it to me. I was so surprised to find out that the base of the teriyaki meatballs was a recipe I already had on hand in the recipe box she made me for a bridal shower gift 11 years ago! Sadly, I still have not cooked through every recipe. But I'm close. I think. The sauce, on the other hand – that was not in my recipe book. The sauce was inspired from a cookbook, and she tweaked the recipe to fit her tastebuds.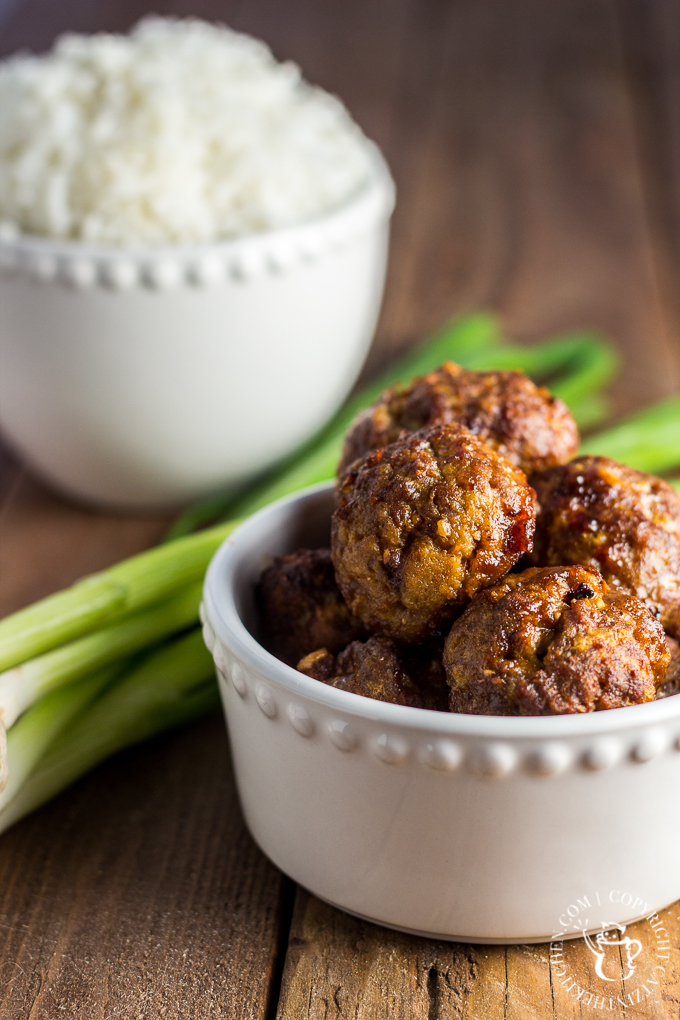 I've made these meatballs several times since she gave me the recipe and they are always devoured immediately. I always hope to have a few leftover and sadly, there never are! Which is a good thing! These teriyaki meatballs are super easy to make – simply bake them in oven and halfway through the cooking process you pour the sauce over the meatballs and baste the tops. It's a perfect "Back to School" dinner for busy nights.
Teriyaki Meatballs
Basted in a simple, sweet and tangy homemade sauce, these teriyaki meatballs are baked in the oven, making them easy, quick...and yummy!
Ingredients
1/4 cup extra virgin olive oil
1/4 cup soy sauce
2 tbsp ketchup
1 tbsp white vinegar
1/4 tsp pepper
2 cloves garlic, crushed
1 lb ground beef
1/2 cup dry bread crumbs
1/2 tsp salt
Dash of pepper
1/2 tsp Worcestershire sauce
1 egg
1/4 cup milk
Instructions
Pre-heat oven to 400 degrees.
To make the sauce, add the oil, soy sauce, ketchup, white vinegar, pepper, and crushed garlic into a food processor (or a bowl, using an immersion blender) and blend until smooth. Set aside.
In a large bowl, mix the rest of the meat ingredients: ground beef, bread crumbs, salt, pepper, worcestshire sauce, egg, and milk until well incorporated, but not over mixed. Shape the meat mixture into 1 inch balls (or use a cookie scoop) and place on a high-rimmed large baking sheet.
Bake in the oven for 6 1/2 minutes. Pull the pan out of the oven and pour the sauce over the meatballs. Use a basting brush and baste the tops of the meatballs with the sauce. Place the pan back in the oven for another 6-7 minutes or until meatballs are cooked through.
Serve meatballs over rice.
Nutrition Information:
Yield:

4
Serving Size:

5 meatballs
Amount Per Serving:
Calories:

528
Total Fat:

36g
Saturated Fat:

10g
Trans Fat:

1g
Unsaturated Fat:

22g
Cholesterol:

149mg
Sodium:

1479mg
Carbohydrates:

14g
Fiber:

1g
Sugar:

3g
Protein:

36g
Nutrition information isn't always accurate.