A classic comfort food that is creamy, crispy, and easy – this tater tot casserole will help you get dinner on the table in no time.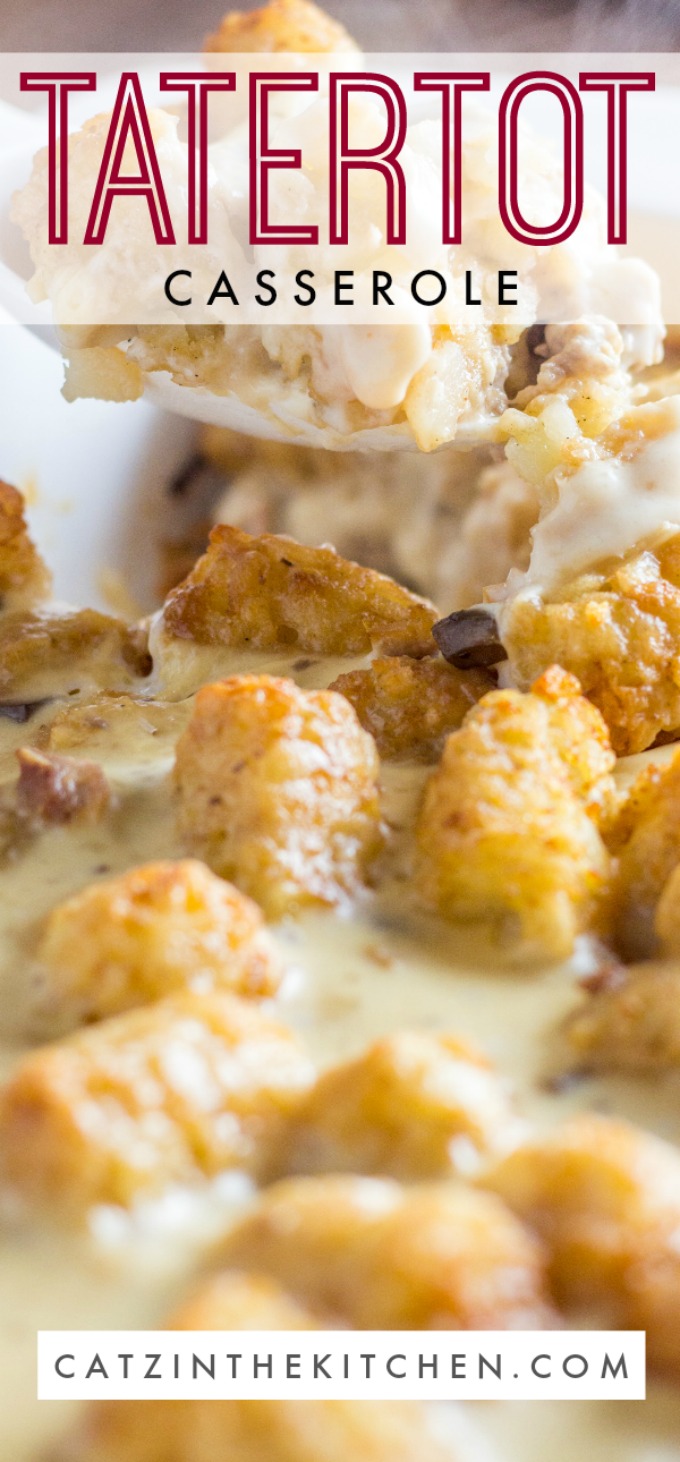 The photos, recipe, and format of this post have been updated for February 2018.
I have a confession to make. You may or may not want to continue to read my blog. I'm sorry in advance. Here's goes.
I despise tater tot casserole. Like, as in strongly hate.
There I said it. Whew, that feels a lot better!I had never even heard of this dish until I married my husband. I found a recipe for this casserole in my recipe box given to me as a bridal shower gift by my Sister in Love. Maybe it was because I was pregnant with Gracie and at the time I suffered from really bad morning sickness. Maybe that's the reason I never liked it. But whatever the reason, it's not Josh's poor family's fault.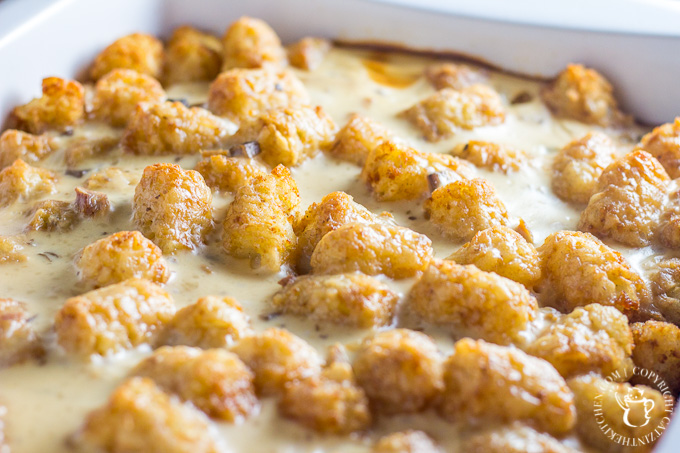 The reason I know this is because I looked up tater tot casserole a few times over the years on the internet and they all roughly had the same ingredients, including one can of cream of mushroom soup. Now I like mushrooms, but cream of mushroom soup has such a strong mushroomy flavor that I have a hard time choking it down.
That was until I started watching 19 kids and Counting on Netflix while I fold laundry. In so many episodes they are constantly mentioning how much their family enjoys tater tot casserole. Well, I was intrigued, so I found the recipe and stuck it on the menu.
I HAVE BEEN REFORMED! I actually like tater tot casserole…no, I enjoyed…okay, I devoured two helpings the night I made it. Josh even admitted that it was the best one he had eaten too.
So now, it's a family favorite. Pure comfort food at its finest with all the cream of soups and all!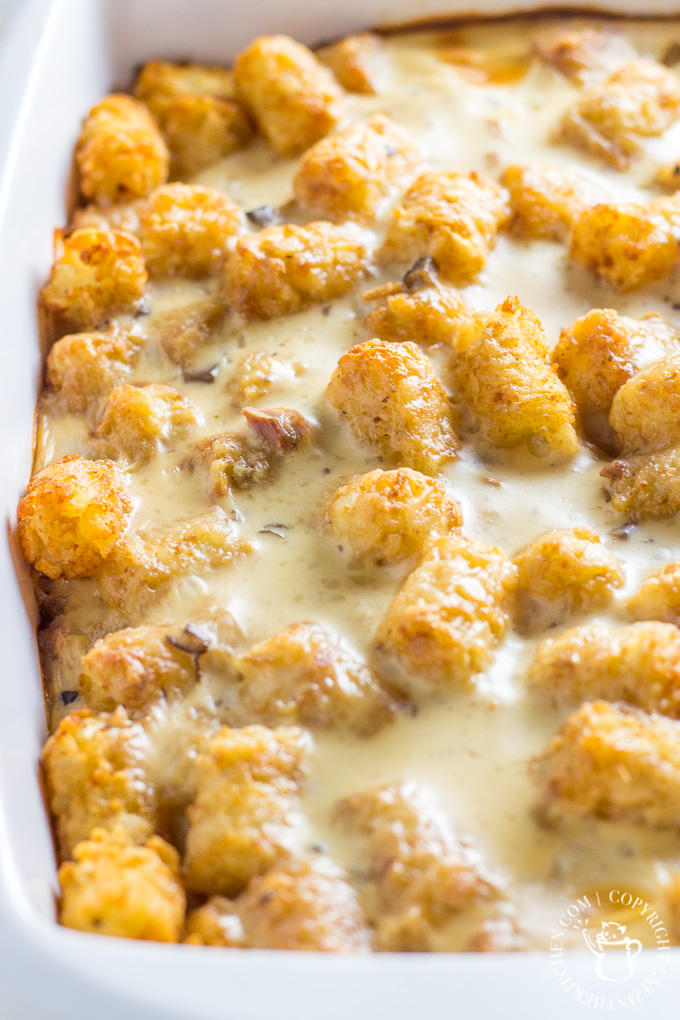 Tater Tot Casserole
Total Time:
1 hour
15 minutes
A classic comfort food that is creamy, crispy, and easy – this tater tot casserole will help you get dinner on the table in no time.
Ingredients
1 lb. ground turkey breast or ground beef
1 (32 oz.) bag tater tots
1 (15 oz.) can cream of chicken soup
1 (15 oz) can cream of mushroom soup
1 (11 oz.) can evaporated milk
Instructions
Pre-heat oven to 350 degrees. Spray a 9×13 baking dish with non-stick cooking spray.
Brown and season the ground turkey meat. Pour into the bottom of the baking dish. Place a layer of tater tots over the meat.
In a medium-sized bowl, combine the soups and milk and whisk together until combined. Pour over the top of the tater tots. Bake for one hour. Allow to cool for 5 minutes and then serve alongside a green salad or green beans.
Nutrition Information:
Yield:

10
Serving Size:

1
Amount Per Serving:
Calories:

141
Total Fat:

6g
Saturated Fat:

2g
Trans Fat:

0g
Unsaturated Fat:

3g
Cholesterol:

44mg
Sodium:

256mg
Carbohydrates:

4g
Fiber:

0g
Sugar:

0g
Protein:

18g
Nutrition information isn't always accurate.