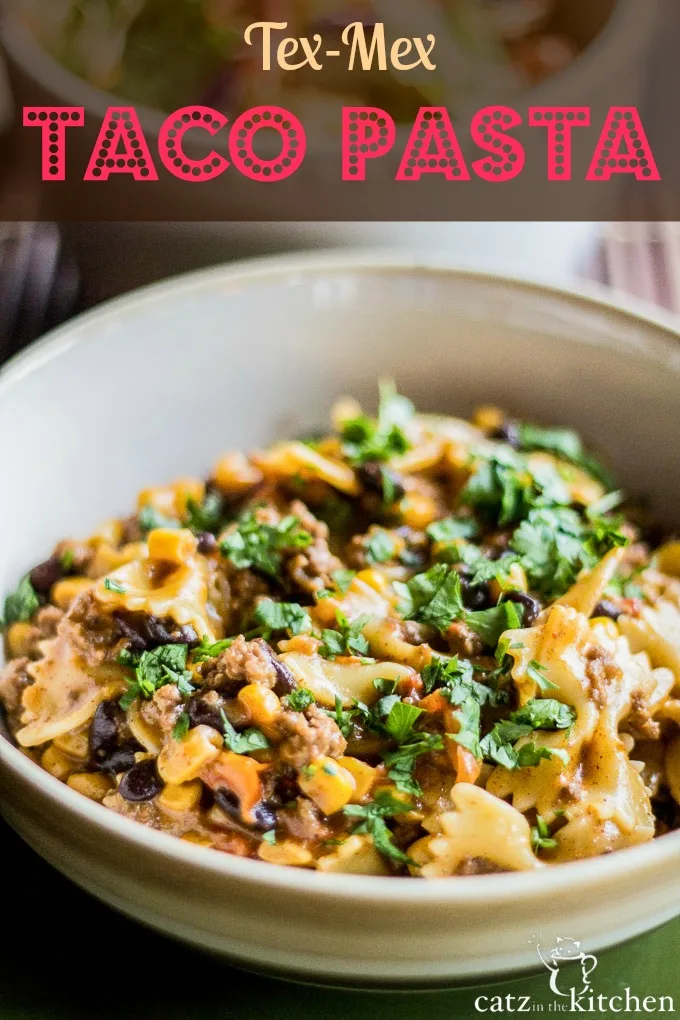 When Josh and I get the munchies late at night, our go to snacks are popcorn, brie and crackers, or chips and salsa. Anyone else agree? Chips and Salsa – only one of the best things to eat EVER!
Can I get a WHOOP WHOOP?!
Last week when I went to the store they were all out of my favorite brand of tortilla chips!!!!!
I know! How dare they!
I searched the entire store and even considered swiping a bag I saw in another shopper's cart. But, self-control got the best of me and I went and found a stock boy (do they still call them stock boys?), and asked if there were any more bags hiding in the back.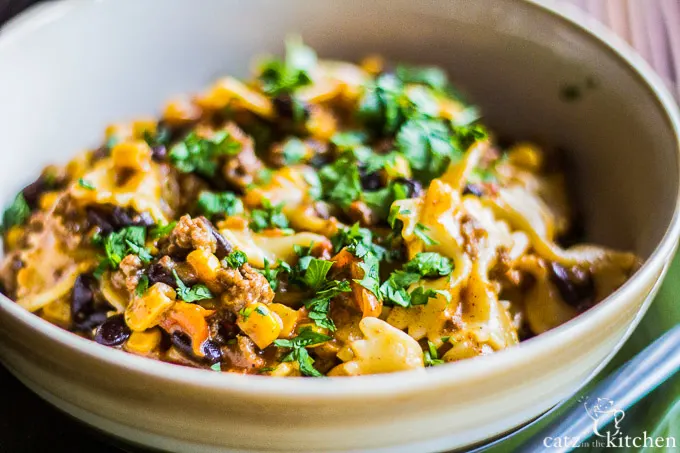 There weren't anymore. And that's when I came to the conclusion that there is a conspiracy in our grocery stores. That's right – OUR grocery stores!
You see when you send a "stock boy" to go look for a specific item that's been stolen from the shelves, I'm thinking that they really do have the item in stock. They are just lying to us. LYING! Can you believe it? I don't really believe their excuse about another shipment coming in the morning.
Lies. All lies.
Anyways, aside from the lies the grocery stores are telling us, I did find out that I can buy these tortilla chips online! Like pretty much everything else in the world. So I guess it's not a big deal at all and really just a first world problem for me. Looks like I need to get over myself a bit, haha!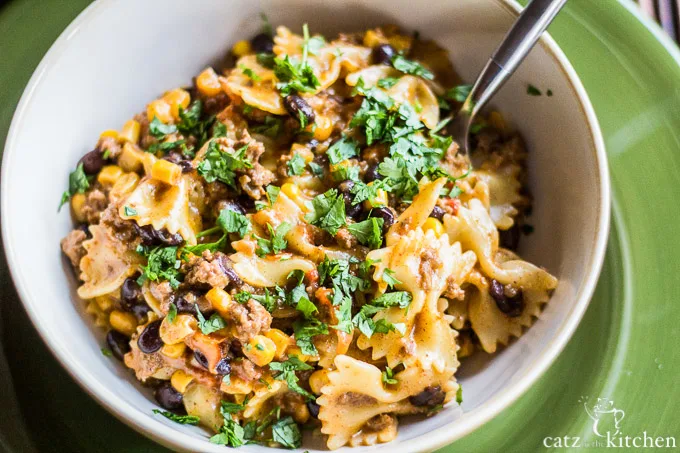 Let's talk about this pasta. It's out of this world good. It's got flavor. It's got texture. It's cheesy, meaty, filling, and the best part – done in 30 minutes! What could be better than that?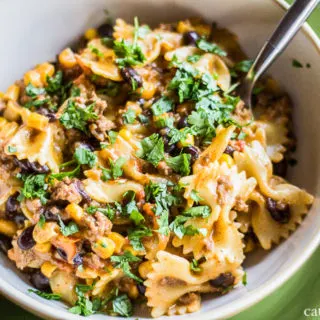 Tex-Mex Taco Pasta
On the table in 30 minutes or less, this cheesy pasta is full of zesty spices and your favorite tex-mex ingredients!
Ingredients
1 lb ground beef (you could also use ground turkey or chicken)
1 packet taco seasoning, low sodium
1 (15 oz) can black beans, drained and rinsed
1 (15 oz) can sweet corn, drained
1/2 lb farfalle (bow tie) pasta
1/4 cup heavy cream
2 cups shredded Mexican cheese
2 tbsp cilantro, finely chopped
Instructions
In a large pot, bring water a boil and prepare pasta as directed.
In a high-rimmed skillet, brown ground beef on medium-high heat and drain off excess grease. Season with taco seasoning (preparing as directed on packet) and simmer for 5 minutes. To the meat mixture, stir in Rotel, black beans, and corn. Turn the heat off and cover with a lid.
Drain pasta and return to pot. Add in the meat mixture and stir. Pour in the cream and toss in the cheese and stir with a wooden spoon until the cheese has completely melted.
Ladle pasta into bowls and topped with chopped cilantro.
Nutrition Information:
Yield:

8
Serving Size:

1
Amount Per Serving:
Calories:

445
Total Fat:

23g
Saturated Fat:

11g
Trans Fat:

1g
Unsaturated Fat:

9g
Cholesterol:

97mg
Sodium:

518mg
Carbohydrates:

27g
Fiber:

4g
Sugar:

1g
Protein:

31g