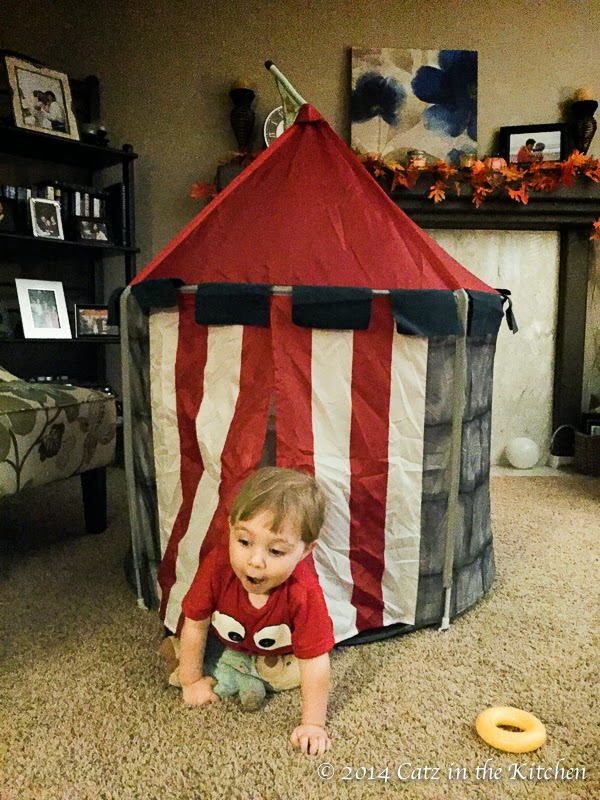 1. Josh and the kids killed time at Ikea on Saturday while I was getting my hair done. Christian fell in love with this Castle tent. So while Josh and the girls were at Disney on Ice, I put the castle together for Christian and he just loves it.
2. Have you guys seen the Air New Zealand safety video with the hobbits? It's pretty funny but I much prefer the Virgin America safety video. It's more my style and I think it is really fun.

3. What are you kids dressing up as for Halloween? Grace will be Elsa from Frozen, Eden is going to be the Little Mermaid, and Christian is going to be Captain America! They all look so darling in their costumes.
4. I had my 3 week post surgery checkup yesterday. It went very well. My incision is almost healed and my Dr. is happy with the way things are healing. I'm almost healed up, except for some tightness around the incision, which will hopefully heal up normally. It may always feel off, but aside from some scar tissue things look good and I can blow my nose normally again!! I go back in another six months for another check-up and possibly another cat scan to make sure the infection is gone.
5. This is a great kitchen tip for cleaning pans.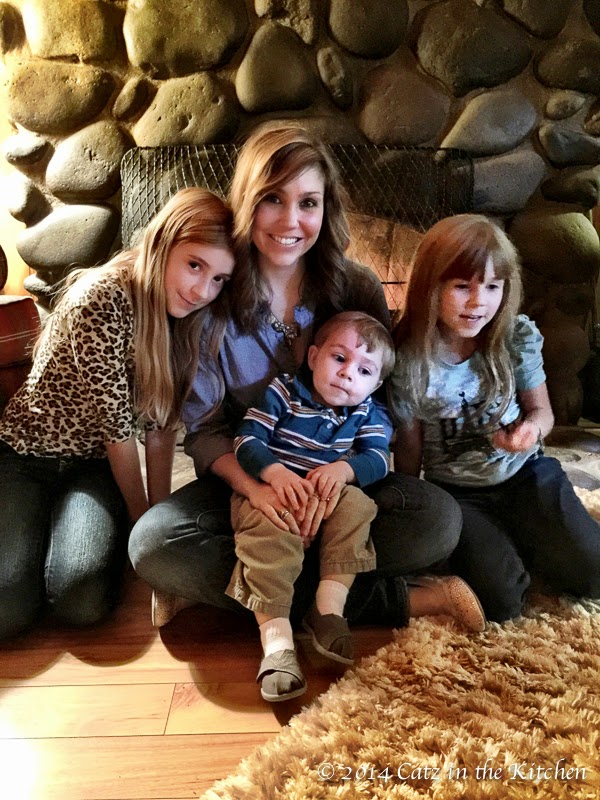 6. My mom snapped this picture last night at her house. I hardly have any pictures of me and the three munchkins, but I am happy to have a recent one now-even if Eden and Christian aren't looking at the camera.
7. Have you guys seen this Disney music video of all the villains singing One Republic's Chasing Stars? It's pretty cute. My daughters loved it.
8. I found this article by the
Washington Times on homeschooling
really encouraging. It reinforced my choice to go this route, though at times it is really challenging.
9. How many of you are schooled in Lightroom? Josh has been encouraging me big time on learning how to use it for more than just the basics. I'm scared because I'm a slow learned and I get distracted easily-which is easy when you have kids in the house. But I feel like I have only one life and I shouldn't let the fear of not grasping something quickly deter me.
10. This cake is so perfect for Halloween!