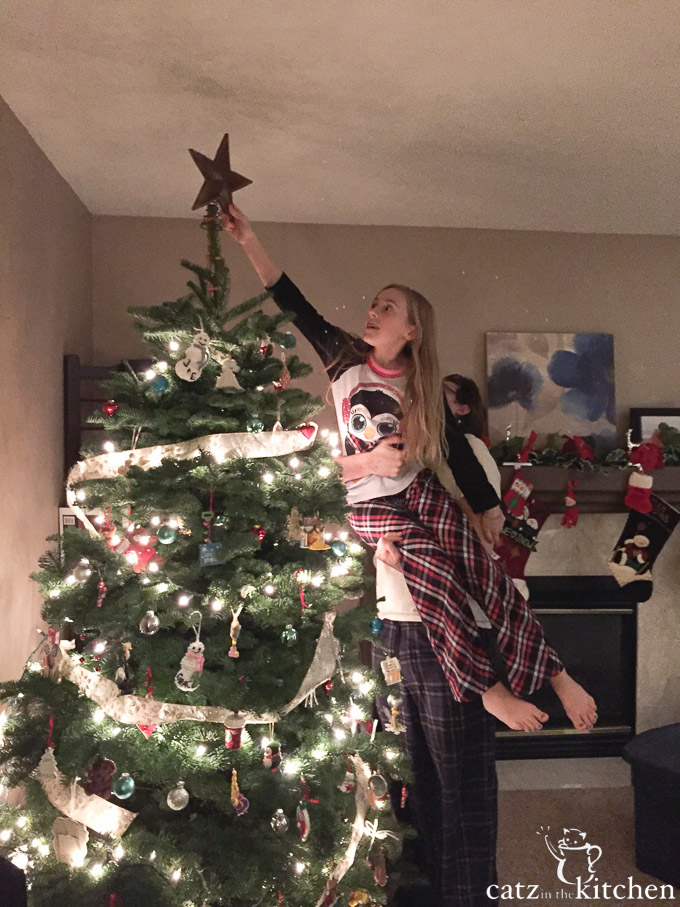 1. We got our tree up and decorated last week. Each year our girls take turns putting the star on. This year was Grace's turn and I do believe that she is getting harder for Josh to lift, lol!
2. What's your favorite Christmas movie? I love "It's a Wonderful Life" for a classic and "The Family Man" for a more modern holiday-ish movie. Would you believe me if I said I've never seen the "The Christmas Story?"
3. Speaking of movies, Josh bought me "The Hundred-Foot Journey" last week. If you haven't seen it, then you should. It's wonderful!
4. I'm just saying, if you've got kids who bicker or pick on each other more than they should, then you should read this! This is such a great project to do with your kids and then help them visualize the effect their words have on each other.
5. Who wants to attend a Holiday Cookie Baking Party with me? Such a good idea!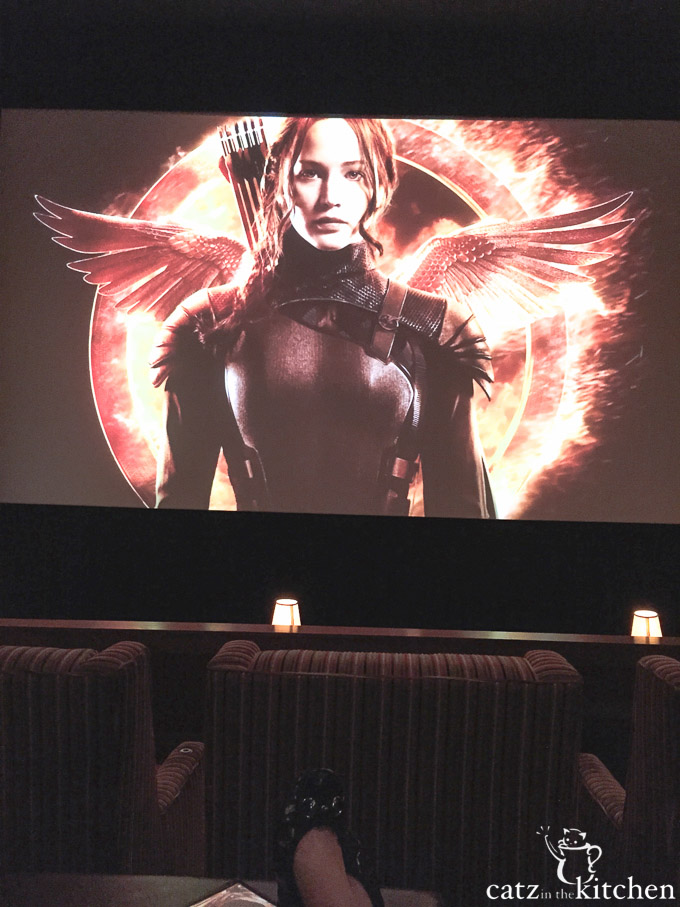 6. Josh and I finally experienced Cinetopia and got to see the new Hunger Games movie in the Movie Parlor which is in my uneducated opinion the best seat in the house! We got to watch the movie from comfy couches and really enjoy a move quite comfortably. Might I mention, too, that this theater had the best popcorn ever!
7. I wish I could express how much I wish we would have snow for Christmas. I love love love SNOW!
8. The holiday season is a great time to get involved in helping make a difference in other people's lives. If you are wanting to help, our local homeless shelter / warming center, The Father's Heart, is accepting donations of Fred Meyer gift cards to give to the homeless at their annual charity dinner.
9. I'm addicted to the new Taylor Swift album and I haven't even heard all the songs. I need to own this cd.
10. Speaking of music, I went to the gym on Saturday and I had forgotten how old all the songs are on my playlist. I seriously need to devote some time to my iPod and update all the music. Any good workout song suggestions?