Like pasta? Like lasagna? Like the idea of a simpler, easier lasagna that's ready in 35 minutes? Enter this recipe for pastasagna!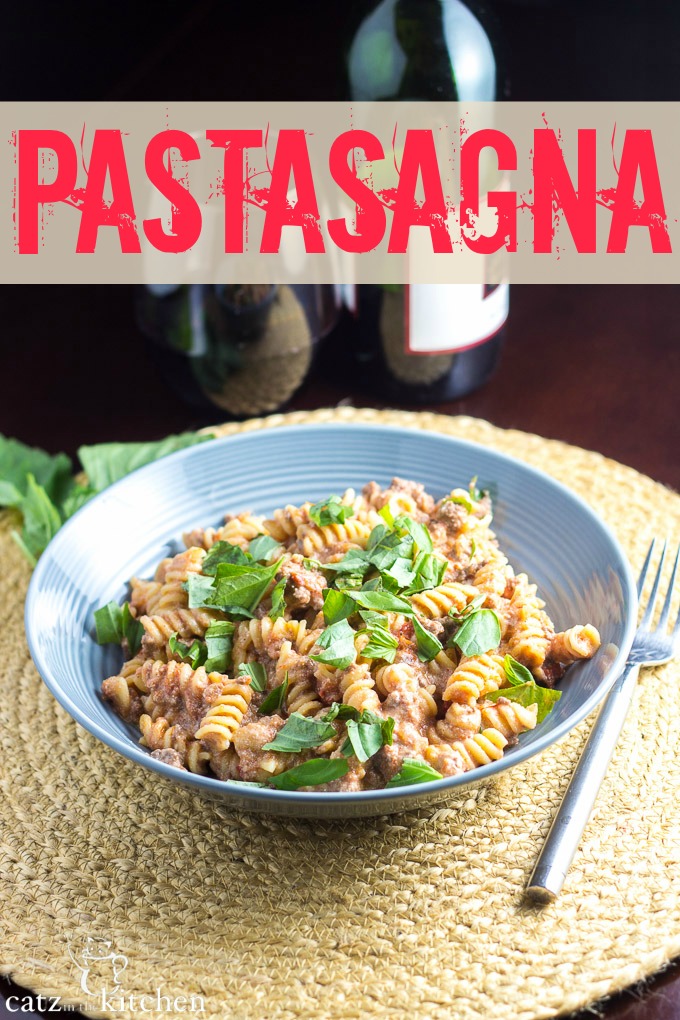 Josh and I have decided that we have too much stuff! Actually, I've been trying to convince him of this for awhile now. I'm always making Goodwill runs. For the longest time now, I've been trying to sell Josh on selling our upstairs desk. It's a really beautiful desk, with an espresso finish and a hutch. Lots of little cupboards and storage. It's a really beautiful piece of furniture.
The problem is, we don't use it. It's become a dumping ground for other things. Stray papers, weird miscellaneous computer things, and cookbooks. I've been storing all of my cookbooks on the top of the hutch for a long time now and I've run out of room. I've got cookbooks on top of each other and sliding off each other…it's a mess!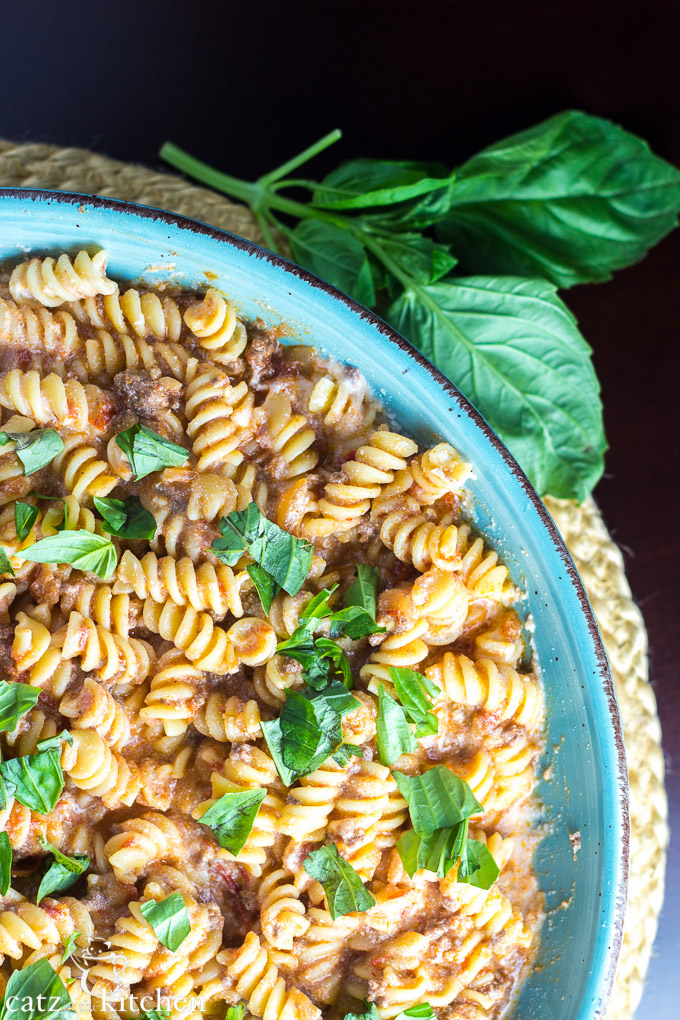 Anyone looking for a desk (just kidding!)? Seriously, though, isn't it amazing how "stuff" accumulates up on you? Josh has two bins full of just paper stuff from before we got married and it took me forever to get him to go through them. We threw out so much stuff!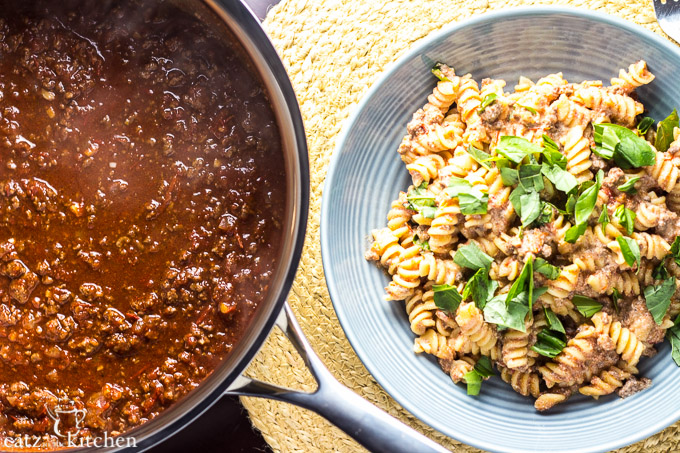 Of course, he's not the only one with stuff. The kids have "stuff" too. We've got an easel in the garage, a kitchen set, a barbie house & van that the kids don't really play with. Not to mention ALL of the bins of kids clothing I've saved. I want to have more kids and don't want to have to buy more clothing, but I really hate hanging onto everything because I feel like a packrat.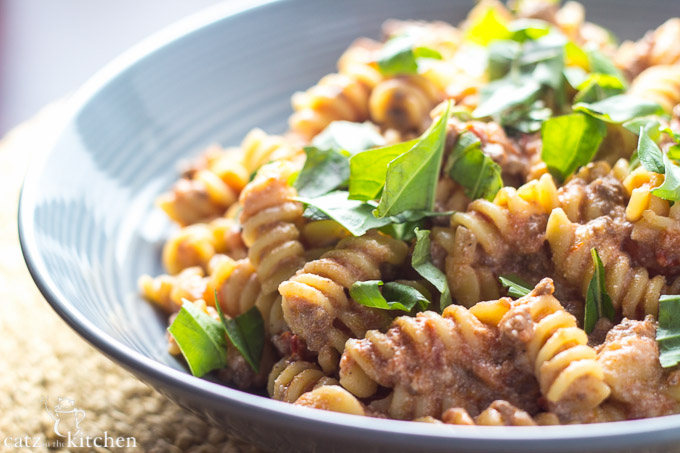 Of course, the kids also aren't the only ones with stuff. I have quite a few things of which I am unable to let go. Take for example the box of collector Barbie dolls that I won't let my kids play with. When I was younger, but probably still to old to have a thing for Barbies, I was obsessed with the Barbie Dolls of the World. These dolls were not cheap and I've got quite a few (Japan and Russia are my faves), plus vintage Babie dolls. Remember when the Barbie collection brought the vintage dolls back? I still have the classic one in the black and white swimsuit, the wedding one, and the jazz club singer one. And they are so beautiful. I just can't part with them, but they just sit there. I should just let the girls have them.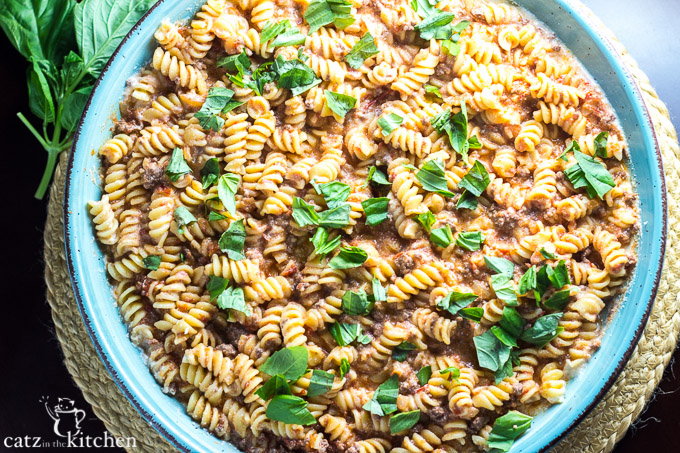 Aside from that box, I have my hope chest which is filled with yearbooks, stuffed animals, mementos, my cheerleading outfit (Why? I don't even plan on wearing it again…) and some wedding stuff. Plus I have scrapbook stuff (that I don't use anymore – I should sell that, too) and another stray box of things from my childhood ( I can't keep it all!) and then there is all of my blogging stuff that I keep in a cupboard in the garage.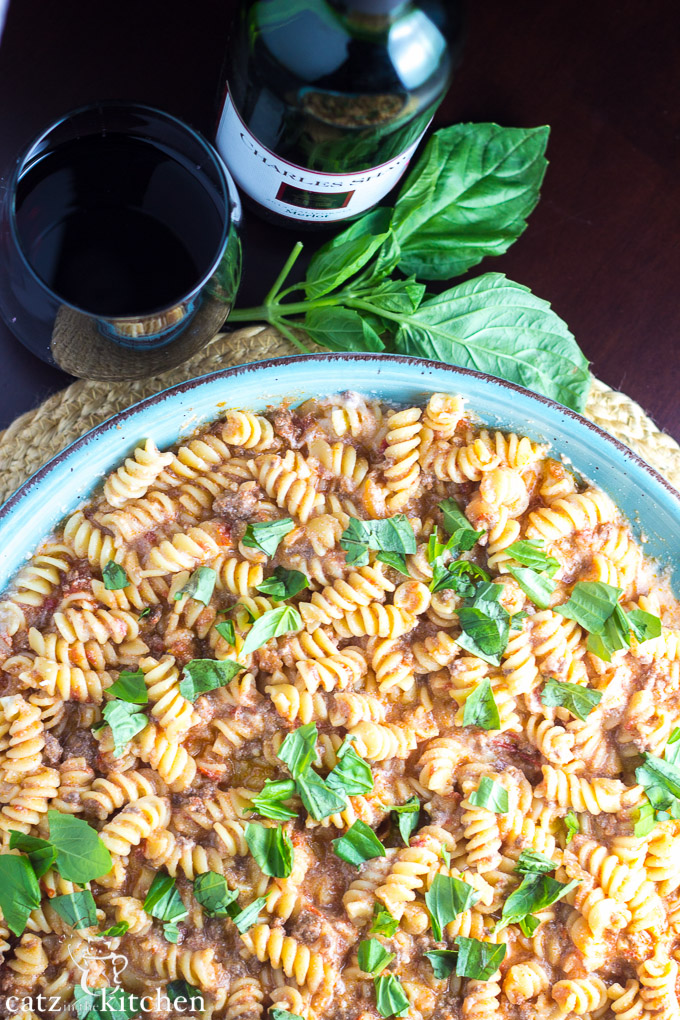 Okay, apparently I have some stuff that I need to get rid of. Scrapbooking cubbies, a nice traditional looking desk, and a sofa table. If you live in Oregon, let me know – I'll hook you up!
Speaking of hooking up, I'm hooking you up with this AWESOME pastalicious and super flavorful bowl full of carbs! I love this pasta! I make it a lot during the winter season because it is so hearty and comforting and it makes great leftovers-which Josh likes to take to work. It's a pasta, but with all the yummy ingredients you love about lasagna, and without all the work. Trust me, if you love lasagna, you will love this.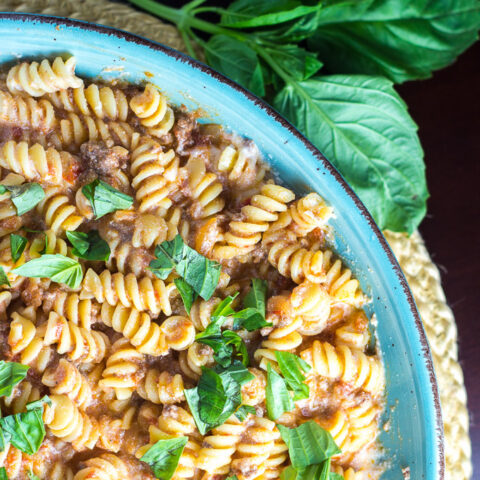 Pastasagna
Like pasta? Like lasagna? Like the idea of a simpler, easier lasagna that's ready in 35 minutes? Enter this recipe for pastasagna!
Ingredients
1 pound rotini pasta
2 tbsp extra-virgin olive oil
1 lb. ground sirloin
4 cloves garlic, minced
half an onion, finely chopped
1/2 tsp crushed red pepper flakes
1/2 tsp allspice
1 tsp Worcestershire sauce
1/2 cup dry red wine
1/2 cup beef stock
1 (28 oz) can crushed tomatoes
1 1/2 cups part-skim ricotta cheese
1 cup fresh basil, about 20 leaves torn apart
1/2 cup grated parmesan cheese
salt and pepper to taste
Instructions
Heat a large pot of water to boil for the pasta. Salt water and cook pasta to al dente. Reserve a cup of starchy cooking water for later.
heat a deep non-stick skillet over medium-high heat. Add extra-virgin olive oil and add the sirloin, breaking it up as you brown it, about 4-5 minutes. Add the garlic, onions, red pepper flakes, and season with salt and pepper, allspice, and Worcestershire sauce. Cook another 5 minutes, deglaze the meat with red wine, cook off for about one minutes then add the beef stock. Stir in the tomatoes and bring to a bubble. Reduce heat to medium-low and simmer for 5 minutes.
Place ricotta cheese into the bottom of a shallow serving bowl. Add a ladleful of boiling starchy pasta water to the ricotta and stir to combine. Add a couple handfuls of parmesan cheese to the ricotta and whisk it in.
Drain pasta. Toss hot pasta with cheeses. Add half of the thick meat sauce to the pasta bowl and combine. Add the torn basil to the meat and pasta and toss again. Taste to adjust the salt and pepper. Serve bowlfuls of pasta with extra sauce on top and more grated parmesan cheese to top it with.
Nutrition Information:
Yield:

6
Serving Size:

1
Amount Per Serving:
Calories:

488
Total Fat:

22g
Saturated Fat:

9g
Trans Fat:

0g
Unsaturated Fat:

11g
Cholesterol:

94mg
Sodium:

415mg
Carbohydrates:

32g
Fiber:

2g
Sugar:

2g
Protein:

36g
Nutrition information isn't always accurate.