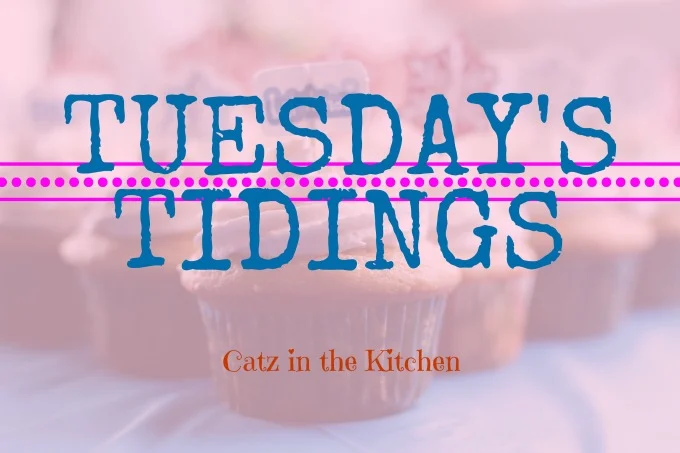 Hers
1. Have you heard? Liberia is free of Ebola! Praise the Lord! I have some family members who are very eager to get back to their beloved country and continue educating and spreading the word of God.
2. On May 30th, Grace has her state test for her homeschooling year and then we're done with school till the fall. We're all looking forward to it. It has been a great school year, but I think we're all ready for a break. If any of you are looking into homeschooling for the following year and you live in Oregon, I strongly encourage you to check out Oceannetwork.org for more information.
3. I've determined that I am completely unable to arrange flowers. I received a huge bouquet from my church on Sunday and when it came time to put them in water when I got home, I could not arrange them at all. I can make food look good but for the life, I cannot arrange flowers.
4. Have you guys bought the brand La Brea Bakery? I love it. I think at this point we've tried a majority of their products and everything tastes amazing. And I happened to notice that Cosco carries this brand as well!
5. Last week was my last hospitality & homemaking class till fall. I'm so bummed that I didn't get a picture of anything or anyone that night. I look forward to those classes so much and I've met so many wonderful women through it. A break is always nice though. :)
His
1. Well, it sounds like this made the rounds already, but if you haven't seen the story about the woman calling for rescue from her hostage situation from the Pizza Hut app…you need to. Possibly the most insane thing you'll read this week.
2. Interesting week in the pizza delivery business. You've got to give it up for this pizza delivery guy who was mugged (stabbed!) and still made sure his customer got their pizza from his hospital bed (ironically, the customer was another ER)…
3. A friend sent me this today. I must have one (Also, I think this joke has already been made, but will people with selfie drones be less annoying that people with selfie sticks?).
4. It seemed like V-E day (last Friday, May 8) was pretty widely recognized and celebrated on the European continent, and to some extent, on the east coast, but I didn't see or hear much about it here in the northwest. Truthfully, I had forgotten about it myself until someone mentioned it on Twitter. I can't help but think how insane that is. How different would our lives be today if the men and women of that generation had not been victorious in Europe seventy years ago? As a side note, one of the articles I read noted the "dwindling number" of WWII veterans able to attend the festivities in Washington, D.C. It makes sense, of course, given that a man who was 20 in 1945 will turn 90 this year, but it's still sad – I can't help but think, even though thousands upon thousands of their stories have been told, how many haven't? Also, proud of my grandpa, who is one of them, and turns 91 in just a couple of months!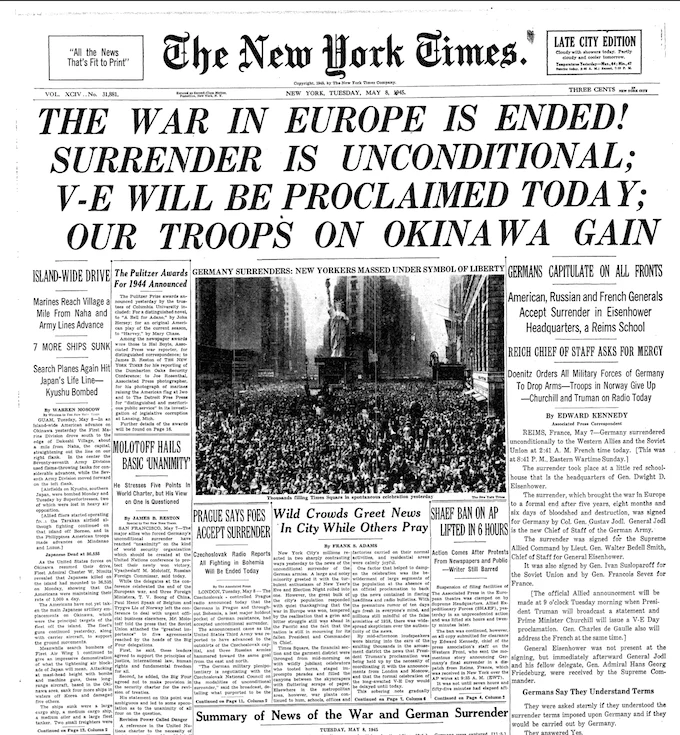 5. You know, that's it. Pizza escapades, selfie drone, and some grateful and somber thoughts on V-E Day. No good way to close that out.