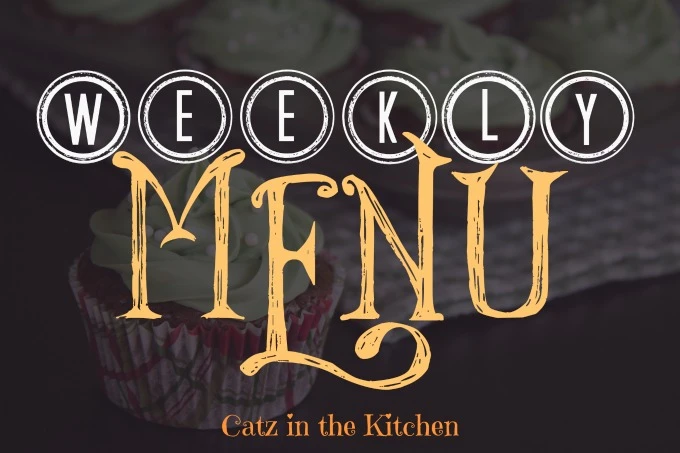 You guys, this week! This is the week when my fall decor is going up! Josh got the bin out of the garage for me out of the bedroom and it's in the spare bedroom and I even got a pumpkin at Trader Joe's for outside!
"It's the most wonderful time, of the year…"
Okay, I know that's a Christmas song, but…I firmly am of the opinion that from September to Christmas, it is indeed the most wonderful time of the year.
It's getting chilly this week and it is forecasted to rain! Whoop Whoop!
Okay, I'll stop. I know some of you are just not ready to let go of the long summer, hot days. I am. I'm ready for sweaters, jeans, scarves, and boots.
Here's what's cooking this week.
Monday
Shrimp Scampi with Caesar Salad and Homemade Rolls
Tuesday
Teriyaki Meatballs with Rice and Broccoli
Wednesday
Josh and I are headed to a Charity Dinner in Downton Portland
Thursday
Chicken Shepard's Pie with Salad and Rolls
Friday
Pizza and Salad
Saturday
Creamy Chicken Stew with Herb Drop Biscuits
Sunday
Fried Egg Sandwiches and Smoothies