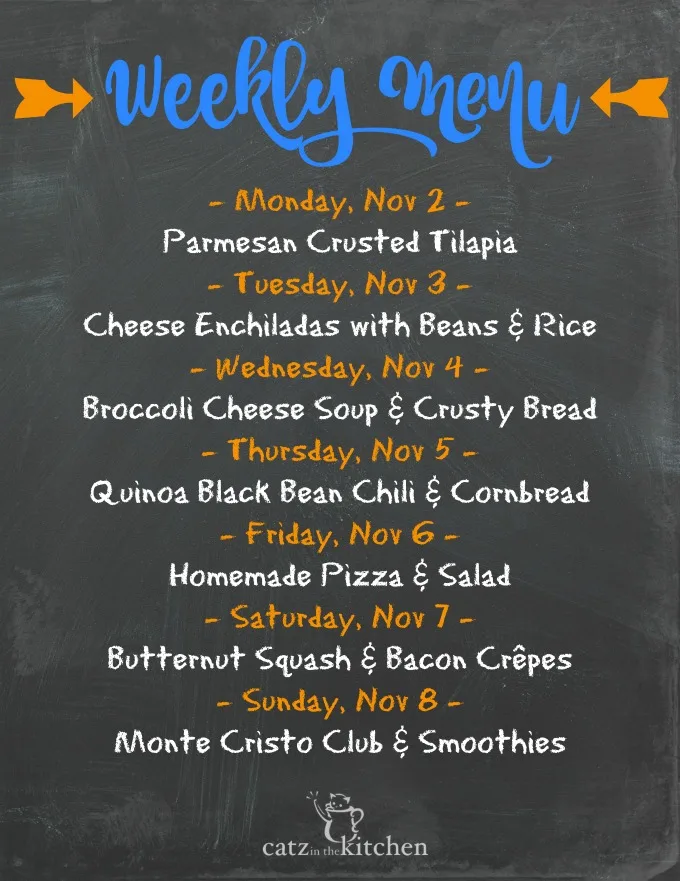 Well, this last week was quite the week and it felt like it would never end. Eden got sick Monday afternoon. Then Christian got sick early Friday morning. Josh had crazy work hours. Halloween got rained out, and I've had a headache for the greater part of the week.
Thank goodness for Daylight Savings because I have a feeling that I am going to need that extra hour!
Who else feels like that?
This week's menu is comforting, easy, and full of favorites recipes, plus a few new ones! Don't forget you can save the recipes or pin them.
Have a great week everyone!