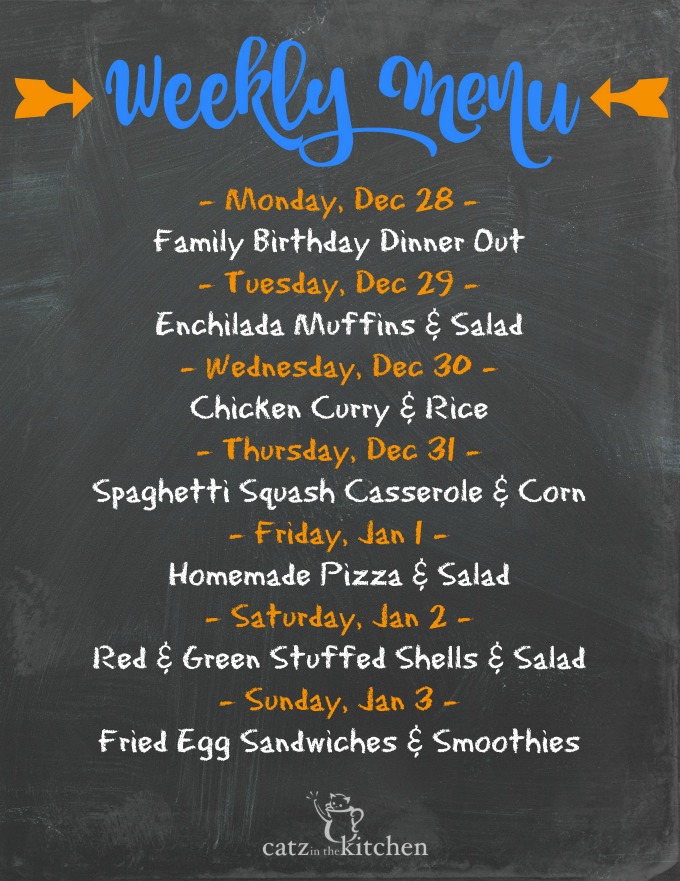 So, how was everyone's Christmas? Did you eat a lot of cookies and make a mess ripping into your presents? I hope everyone got some nice things – a few things you wanted and maybe a few you needed? It's always nice when that works out. More than that, I hope you enjoyed time with friends and family, which makes for the best holidays!
Can you believe that this is the end of 2015? Where did the year go? I really feel that this year zipped by super fast. Josh is working on our top, most popular posts of 2015 and we've got a slew of other recipes we're working on, too.
Speaking of the new year, do you have any new year traditions? We like to stay home and play a few games with the kids, and then Josh and I watch a movie and just relax while the new year rolls in. Neither one of us has much a desire to go out and paint the town. I prefer to be home in my sweat pants eating popcorn, ha!
Have a great week and stay safe on New Year's Eve!
Here are this week's recipes: