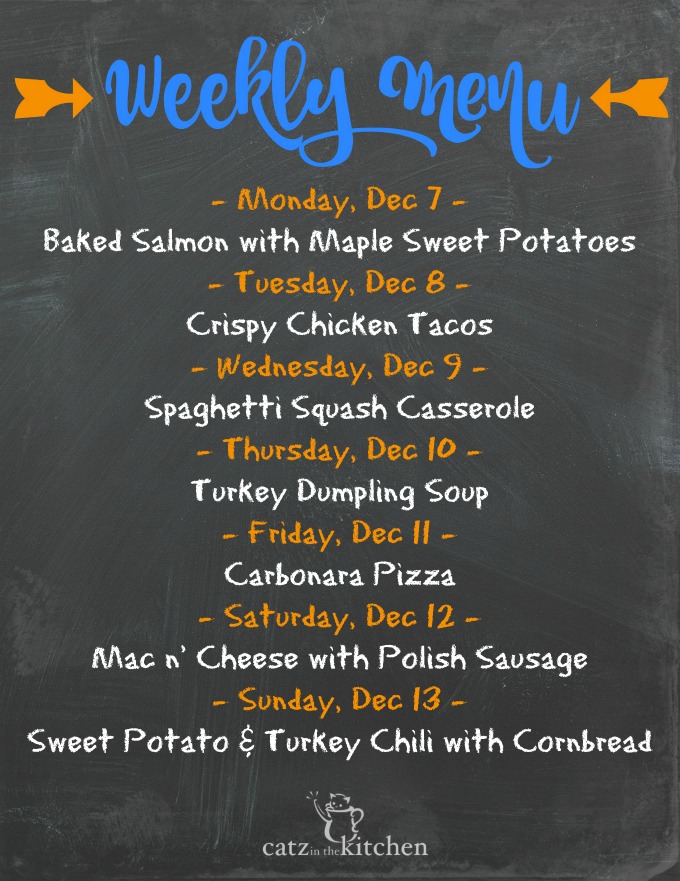 I'm not sure, but I think that this year we won't be hanging Christmas lights up outside! *Gasp* It's just that it's been pretty much raining ever since Monday and last I checked the forecast doesn't seem to be changing. Rain, rain, and more rain. All this rain is making me all the more thankful that we got our tree when we did.
How many of you have decorated your houses? Our house is decorated, but it's kind of lacking, so I guess that means next year I need to start buying Christmas decor a little bit earlier.
Josh made a few new updates to the blog. On our site, we now have easier sharing buttons on the left hand side (to make your sharing so much easier) and he also made a FB like button – so you can get updates, posts, and funny little anecdotes on your Facebook news feed. So if you haven't liked our Catz Facebook page yet, please do. We're so close to 1,000 likes and once we do, it's giveaway time!!
Okay, here's the menu guys! Remember you can always visit past menus for dinner ideas: