This recipe for a Philly cheesesteak-inspired panini couldn't be simpler…or tastier. It's a favorite of our family – you're going to love it!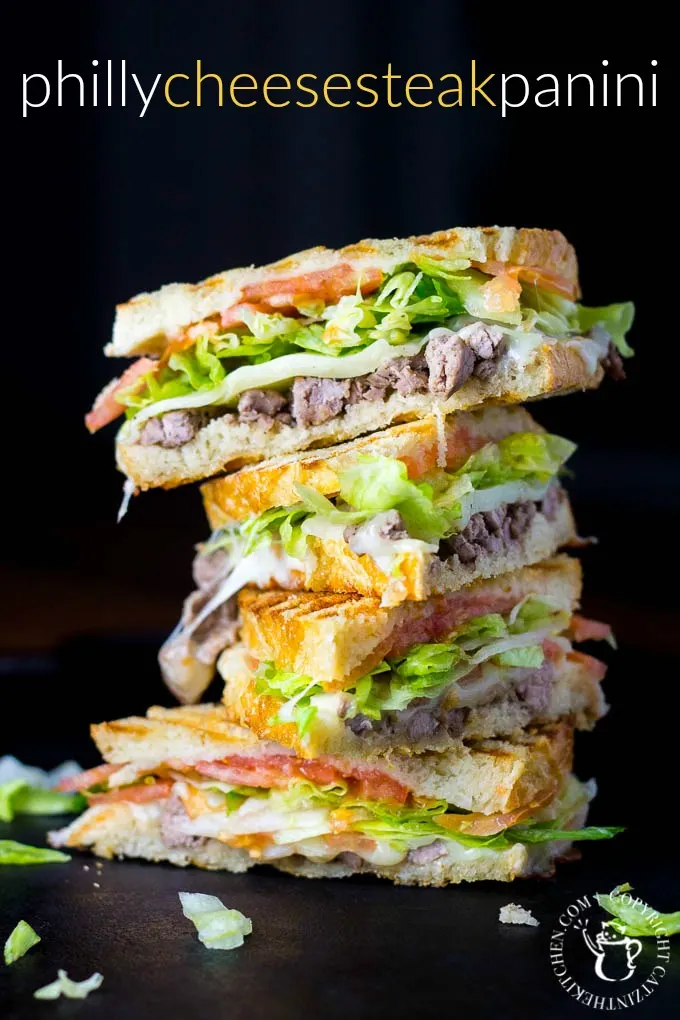 This post originally appeared on Catz in February of 2012. While the text of the post remains the same, the recipe and photos have been updated. And I've made a few notes…
I work across the street from a deli. I sometimes forget my lunch. I sometimes forget my lunch by accident. I sometimes forget my lunch on purpose. I sometimes forget my lunch and find myself at the deli at lunchtime. I sometimes think of the deli (wistfully) at times that are not lunchtime. The deli always (not sometimes) serves delicious grilled Philly cheesesteaks.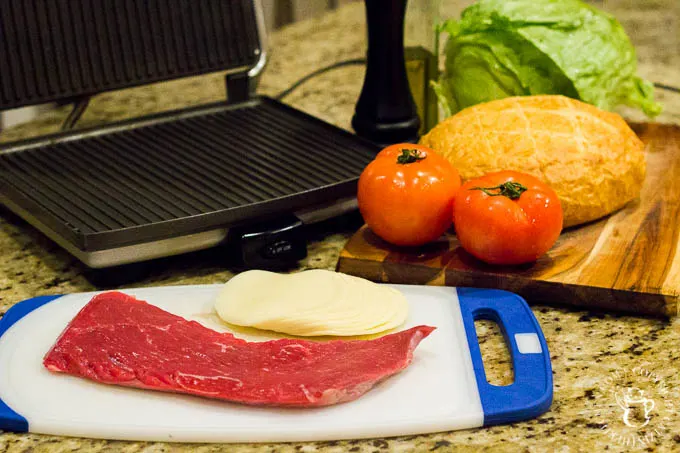 I admit that the deli in question does not make the most authentic Philly cheesesteaks this side of the Mississippi (I will also admit that it is difficult to find authentic Philly cheesesteaks on this side of the Mississippi). I have been to Philly and had a cheesesteak there, and nothing quite compares. The experience is very much akin to having a hotdog on a street corner in Manhattan, fresh salmon at a riverfront Portland fish house, a taco and Corona on the beach in Cabo, or, I assume, a deep dish pizza in Chicago (pizza in the Windy City is the only one I haven't done on that list, and I deeply resent that fact). Nevertheless, that doesn't mean one can't appreciate the magical combination of grilled steak and provolone cheese gracing grilled bread in whatever form it happens to present itself. I'm not the biggest fan of the grilled onions, but each to his own, right? Surely Philadelphians won't deny me my individuality.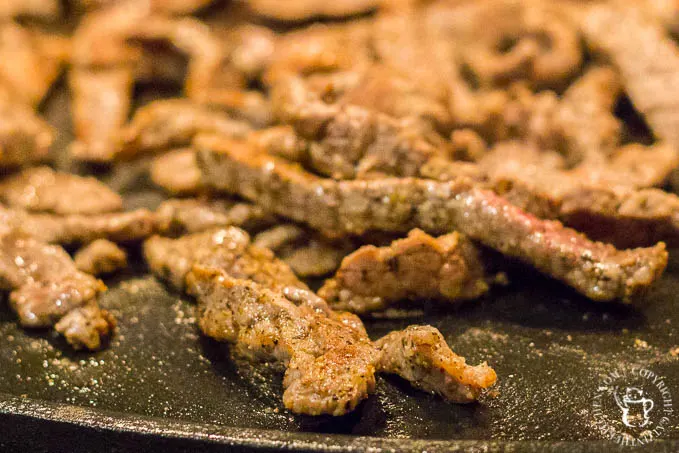 A week or so ago, we had panini on the menu for Sunday night at home – always a hit. It had been a while since I had forgotten my lunch (accidentally or otherwise), and I was craving heavily seasoned thinly-sliced steak and melted provolone. Suddenly, it hit me. If you're a Hugh Laurie fan, you'll know what I mean when I say I had a "House" moment. Why not combine the basic mojo of the meat and cheese combination I craved with the grilled goodness that makes up a panino (you did know panini was the plural and panino the singular, of course)?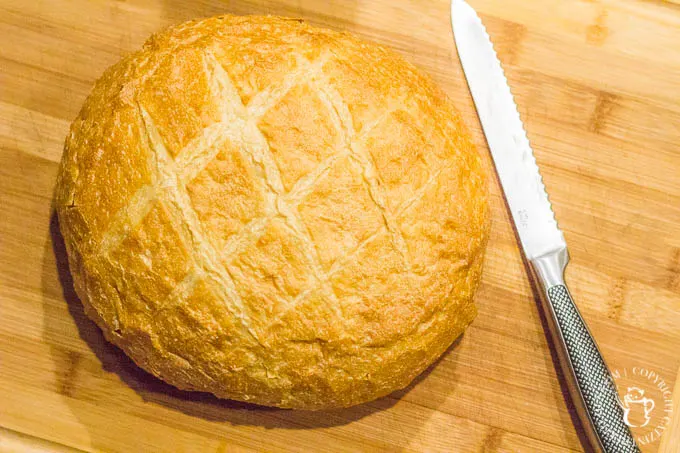 The wonderful thing about panini is their unbelievable flexibility. There are evenings when I believe you could put absolutely anything between two slices of Italian bread and grill them and it would taste good. Anything. In this case, the ingredients are simple and flexible, and I totally made up the rules as I went along. The end result was delightful, so I would encourage you to follow the basic pattern set forth here, but, please, improvise.
For a sandwich like this, I highly recommend prepping your ingredients before you actually get to the assembly stage. Chop your lettuce, slice your tomatoes, buy your provolone cheese by the slice at your local deli counter and have your spices ready to go (I used a black peppercorn grinder, salt and a southwest seasoning mix – using the peppercorn heavily helped elevate the seasoning mix, dropping the "baja" quotient and raising the "lively" element). (Update: I dropped the southwest seasoning and went heavier on the pepper.) Getting the prep out of the way not only provides a colorful working environment, but also allows you to focus on the task at hand.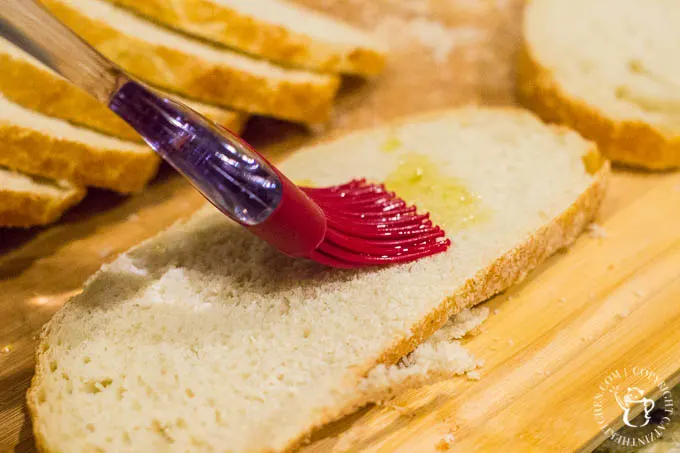 For the steak, you really do want to pan fry. (Update: a grill pan is even better!) Use olive oil to keep your pan well greased and stop the steak from burning. As far as the cut of the meat goes, I just grabbed the thinnest cut I could find (which didn't actually end up being as thin as I would have liked). As mentioned above, lots of black peppercorns ground over the meat as it cooked really got that heavily seasoned deli steak flavor going. The length of time you cook it is really going to vary based on thickness, but for the piece pictured here, it went about four minutes per side at medium heat. (Update: shorten this time up for more tender meat.) Slice it as thin as you can, and throw it back in the pan for a minute to sear it off.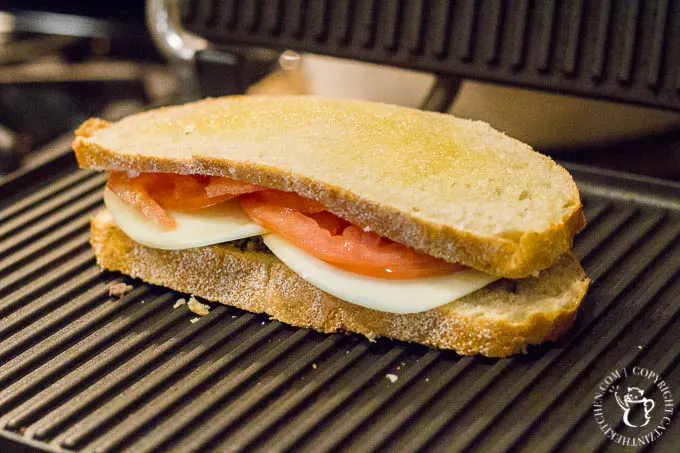 The panini themselves couldn't be simpler to make. Buy a loaf of fresh Italian bread (sliced or not – your call) from your local bakery, spread some mayonnaise on it (Update: skip the mayo!), layer steak, provolone and tomatoes, and place it on your panini grill. Yes, you do have to have a panini grill, and, no, there is no appropriate substitute. Even the expensive ones are normally under $100, and you can often pick a decent one up on sale for as little as $25. While the grill surface is heating up, brush it generously with olive oil (Update: if you brush the bread generously enough, no need to brush the grill at all!), and then place your assembled sandwich (no lettuce!) on the grill. Lower the top half of the grill down, and give the bread a couple of minutes. Once grill lines begin to appear and the cheese has melted, you're ready to go. The tomatoes should act as a barrier for the cheese, allowing you to take the top off the sandwich when it comes out of the grill, so you can add the lettuce. And…that's it! Serve with chips, fries or even some fruit. I hope you enjoy this decidedly un-authentic take on Italian-East Coast fusion as much as my family did!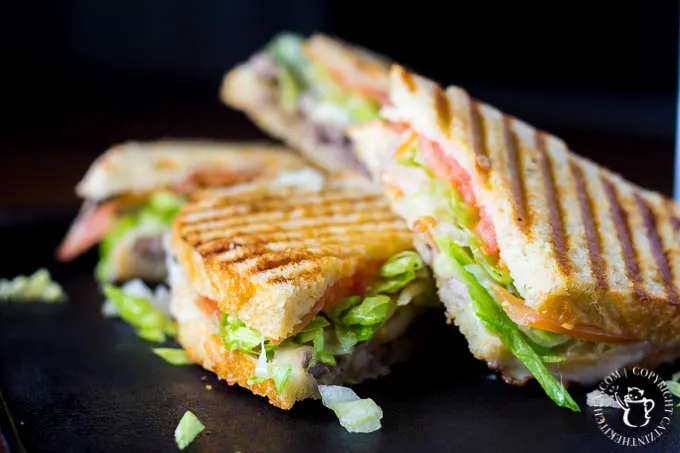 Philly Cheesesteak Panini
This recipe for a Philly cheesesteak-inspired panini couldn't be simpler...or tastier. It's a favorite of our family - you're going to love it!
Ingredients
1 lb thin, lean steak
1 loaf fresh Italian bread
2 large hothouse tomatoes, thinly sliced
1/2 head iceberg lettuce, chopped
8 slices provolone cheese
olive oil
freshly ground pepper and kosher salt to taste
Instructions
Slice steak into thin strips and season generously with freshly ground black pepper and kosher salt.
Heat grill pan to medium heat and grease lightly with olive oil. Add steak, cooking one to two minutes per side, or until lightly browned.
Heat panini grill to high heat.
Slice Italian bread into half inch thick slices and brush one side of each slice with olive oil.
Place a slice of Italian bread oil side down on the open panini grill, top with 1/4 of the steak, two slices of the cheese, and two slices of tomato. Top with another slice of Italian bread, oil side up.
Close panini grill and grill for three to four minutes, or until dark brown grill lines appear on the bread and cheese is melted.
Remove sandwich from grill, remove top slice of bread, top with lettuce, and replace top slice of bread.
Cut in half and serve immediately.
Nutrition Information:
Yield:

4
Serving Size:

1
Amount Per Serving:
Calories:

877
Total Fat:

43g
Saturated Fat:

18g
Trans Fat:

0g
Unsaturated Fat:

20g
Cholesterol:

149mg
Sodium:

1331mg
Carbohydrates:

64g
Fiber:

6g
Sugar:

8g
Protein:

55g
Nutrition information isn't always accurate.