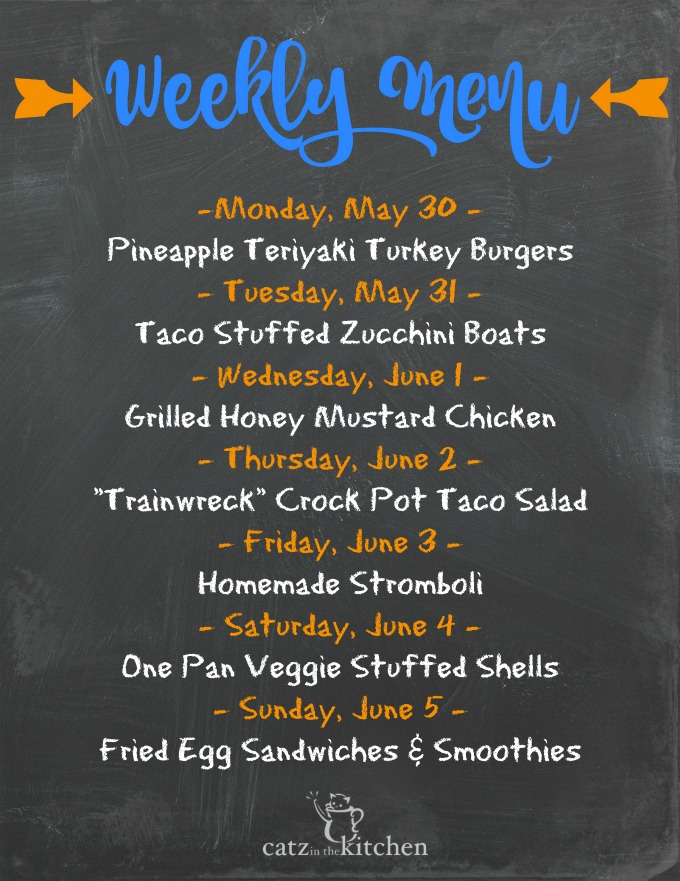 Happy Memorial Day everyone!! I hope the weather is beautiful and warm for you while you fire up those grills with some delicious food. The holidays make for such a special time to be able to get together with family and friends and celebrate the many men and women who have served so selflessly over the years.
We just got back from a very short trip to Spokane, WA over the weekend. My beautiful sister-in-love went into labor with her first baby on Thursday, and on Friday evening she delivered the most beautiful and precious baby girl. We are so looking forward to getting to know this new little one!
As I mentioned last week, due to some medical issues that arose, we had some family and friends bring us some very delicious meals, and since we were out of town, we actually only ended up making one of those meals last week. That's why much of this week's menu looks the same as last week's. (Gotta use up those ingredients before they go bad, right?)
In case grilling plans are still in the cards for you, make sure you check out some recipes from the grilling archives. There are a lot of really delicious choices…and, of course, you can always look at past menus for more great dinner options!
Have a wonderful holiday and please be safe if you are out on the road!