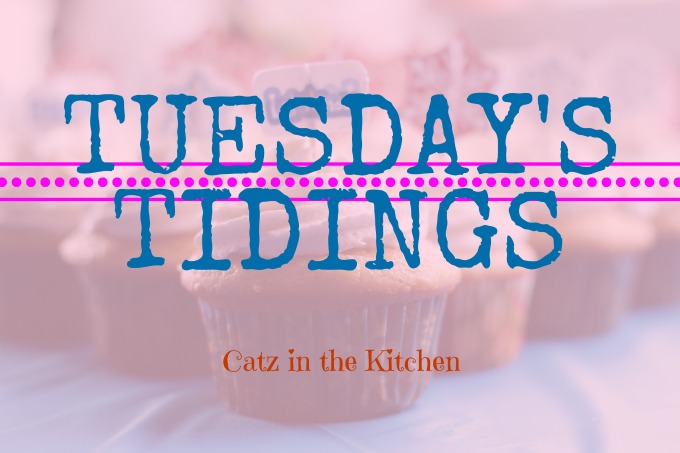 Hers
1. We watched a new movie on Friday. We finally saw Zootopia! I have to say, it is really funny! There are a lot of really good lines that adults will appreciate, but with great kids' humor and zero crudeness. Well, none I took notice of, which is getting rare for family movies. It's super adorable guys, so if you haven't sat down to watch it yet, you should!
2. Last week, we started watching the current season of The Next Food Network Star. We haven't watched the latest episode, so don't say anything. But it's a fun show to watch, pick your favorite contestant, and of course, see who wins, all while absorbing tips, tricks, and ideas from some talented chefs!
3. I can't tell you exactly how long it's been since I've eaten a Three Musketeer bar, but I would gladly make an exception for a slice of this cake!
His
1. Well, Chels mentioned Zootopia above, which was fantastic, but she and I also had a chance to sit down and watch a grown-up movie (which we're typically too tired to do – hello, 30's!). We rented 13 Hours, which I admittedly went into with low expectations. We were pleasantly surprised by Michael Bay's treatment of the subject – it had something of a Black Hawk Down feel to it. I've come to expect very little from Bay since his long run of exploding CGI in the Transformers series, but this was decent, and a fascinating story besides. As you might expect for the genre, a fair amount of language and a couple of gory scenes, so not for everyone.
2. The entire country of Kenya apparently lost power last week when a monkey fell on a transformer! Crazy enough, but crazier still is that the little guy survived his ordeal!
3. How much to we (as in, the public at large) like Starbucks gift cards? A lot. Like $1.2 billion a lot. The number doesn't surprise me, but it was still eye-opening to see it in print.