Fiesta Chicken Casserole is one of those excellent, handy recipes you make mostly with pantry staples and leftover ingredients from other dinners!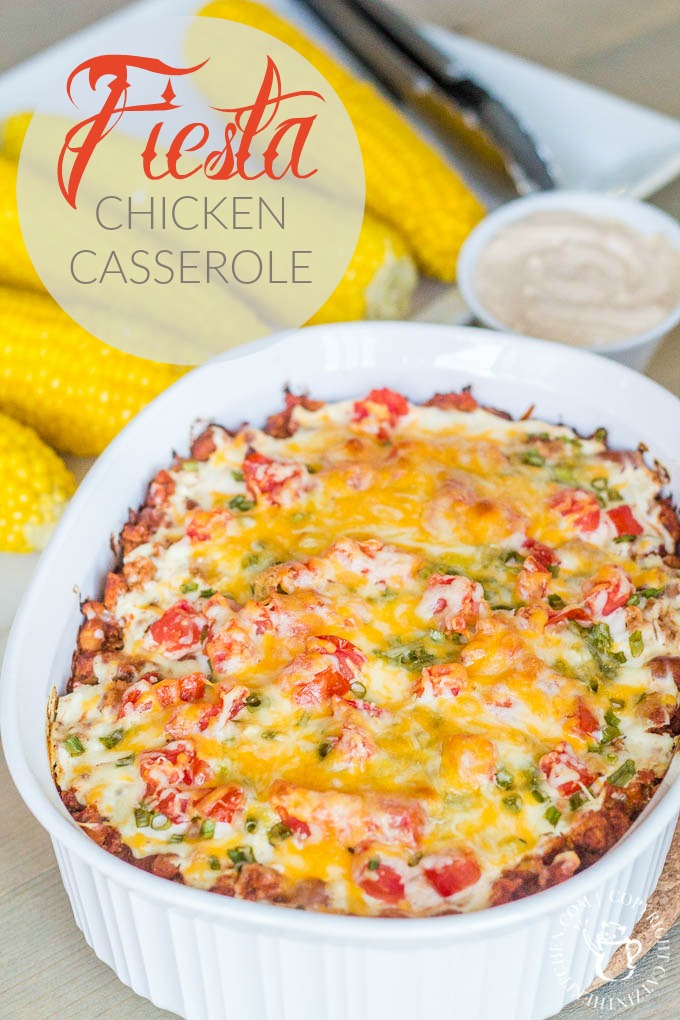 I don't know if it's because I'm a parent or if it is just because I'm an adult. But…I have a hard time staying up to watch TV shows and movies anymore. I think I've probably mentioned this before, but I was reminded of this fact the other day when I tried to get through the day without falling asleep with three cups of coffee in my system.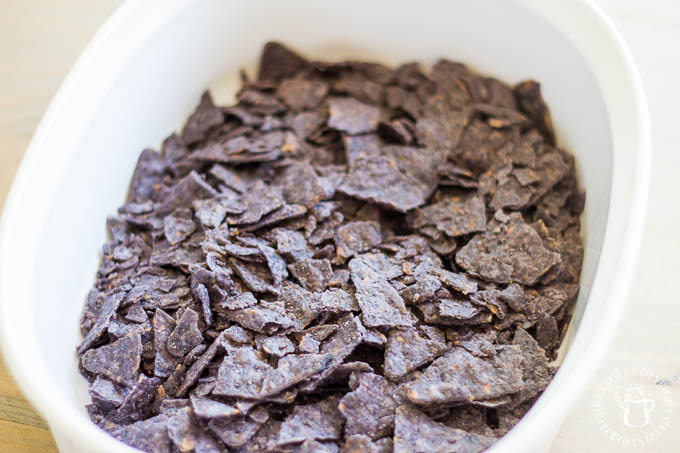 Like (apparently) many of you, we've been sucked into Keifer Sutherland's new show Designated Survivor. The timing was perfect because we just finished rewatching all the seasons of 24, so I was missing Jack Bauer. Of course, this is not a Jack Bauer role. Kiefer's new role is pretty far from it. Except, of course, that he seems to find himself back in the White House again!
This past week, we decided to stay up until 11 pm and watch the current episode of the show. It was great! I don't know about Josh, but staying up to watch something live (we usually stream all of our shows) made me feel like a teenager again (You remember, before DVR or streaming? No? Really?!).
That was until I woke up the next morning. So hard! I was groggy. I had no energy. I had a headache all day and I really just wanted to stay in my pajamas all day. I did put some normal clothes on, but dry shampooed my hair for the second day in a row because the idea of washing my hair exhausted me! #firstworldproblems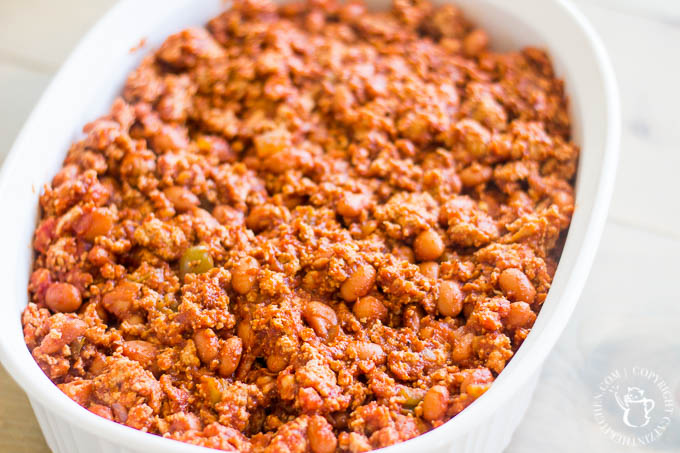 I wasn't the only one dragging. Josh told me how hard it was for him to crawl out of bed before 5 am (I really couldn't complain since I got to sleep in until 7!), and then he had to go to work, and, you know, work! Even when he got home, I could tell how tired he was.
Lesson learned. We're not 16 anymore. We'll make sure we're parked in bed by 10 or so from now on.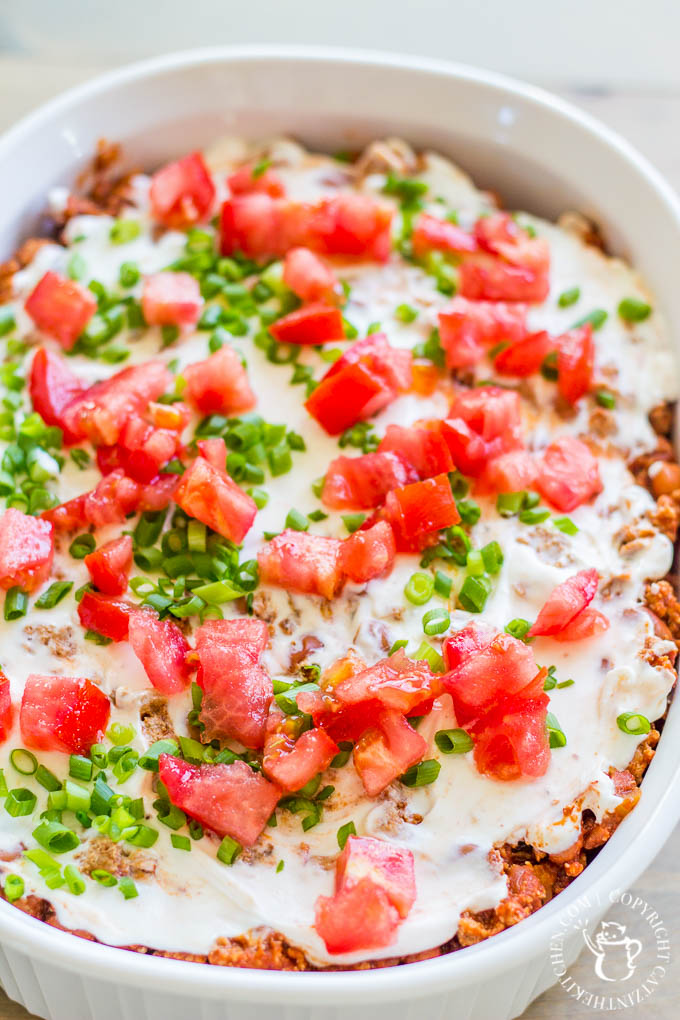 Well, maybe not. After the Casting Crowns concert last night, I think it was a 1 AM night (morning?). Thank goodness for Saturday mornings, except if you read my apple French toast post, then you probably know how Josh's Saturday morning will turn out. Haha!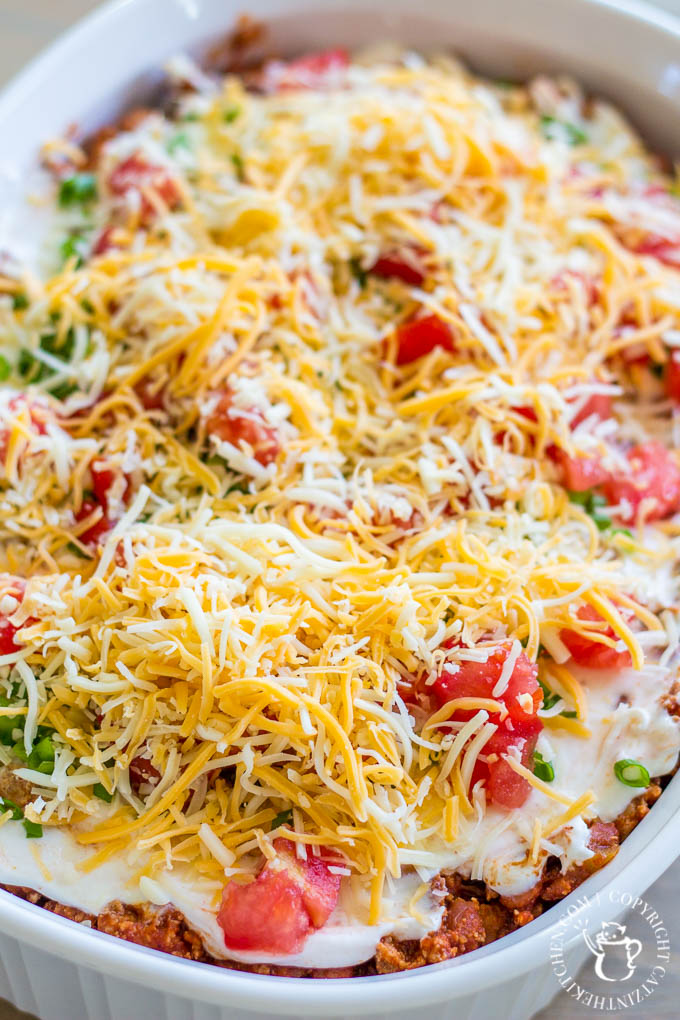 Thank goodness also for casseroles. I love something I can just layer together and throw into the oven to cook. It takes so much work out of the dinner equation. I mean, you guys understand, right? You're tired. Sometimes, you just want to make a dinner that's quick and doesn't require a ton of work, but still tastes great (like slow-cooker pizza fondue!).
I loved that the majority of the ingredients for this recipe came from leftover pantry items. It makes menu planning and sticking to grocery budgets so much easier when I can do that. That's one of the things I think about when it comes to menu planning, by the way. What I do I have already on hand that I can easily roll into another meal?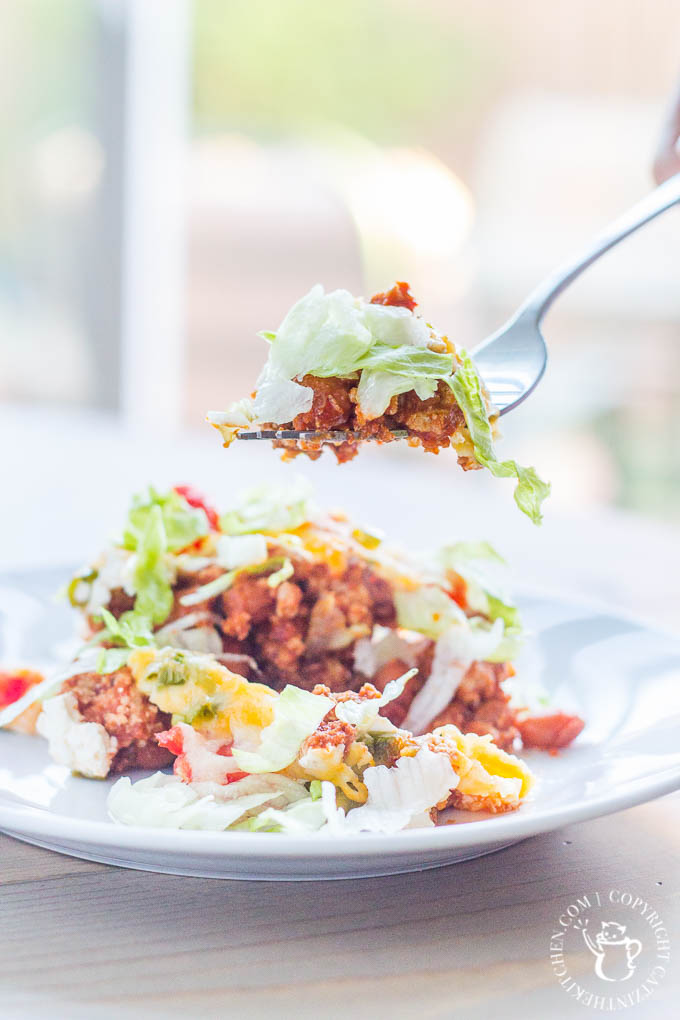 You could sub out whatever beans you have on hand, use plain greek yogurt instead of sour cream, a different ground protein, like turkey or beef – even change up the chips! I had blue corn tortilla chips leftover from some black bean nacho burgers, but I bet you could sub in Doritos or Fritos or Juanita's if you've got them on hand.
Hey, there's an idea – I might just try that next time!
If you want a quick dinner that will feed your family well and allow you to use up some pantry staples – this is your guy. Throw it on the menu the next time you know you're going to be staying up late to have a binge TV night with your main squeeze!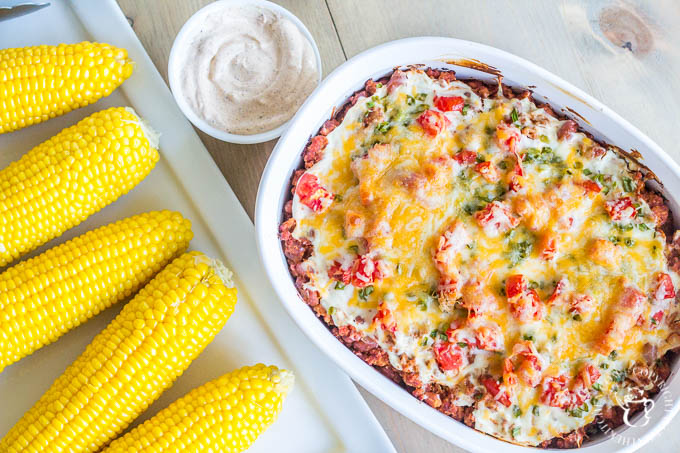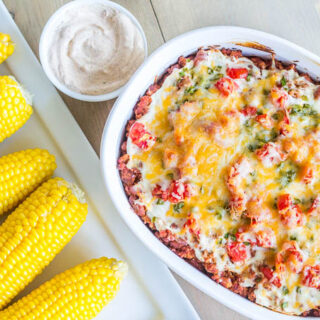 Fiesta Chicken Casserole
Fiesta Chicken Casserole is one of those excellent, handy recipes you make mostly with pantry staples and leftover ingredients from other dinners!
Ingredients
1 pound ground chicken
1 can (15 oz) pinto beans, drained
6 oz can tomato paste
1 cup salsa
2 cups coarsely broken tortilla chips
1 tbsp chili powder
1 tsp cumin
1/2 cup sour cream
4 medium green onions, about 1/4 cup
1 medium tomato, chopped
1 cup shredded cheddar cheese
Optional Toppings
tortilla chips
shredded lettuce
salsa
sliced black olives
Instructions
Preheat oven to 350 degres. Cook ground chicken in a skillet over medium heat until browned, 8 to 10 minutes or until no longer pink. Stir in beans, tomato paste, seasonings, and salsa. Heat to boiling, stirring occasionally.
Place broken tortilla chips in uncreased 2-qt baking dish. Top with chicken mixture. Spread with sour cream. Sprinkle with onions, tomato and cheese.
Bake uncovered 20-30 minutes or until hot and bubbly. Serve with chopped lettuce and other desired toppings.
Nutrition Information:
Yield:

6
Serving Size:

1
Amount Per Serving:
Calories:

399
Total Fat:

21g
Saturated Fat:

8g
Trans Fat:

0g
Unsaturated Fat:

11g
Cholesterol:

111mg
Sodium:

780mg
Carbohydrates:

29g
Fiber:

5g
Sugar:

10g
Protein:

28g