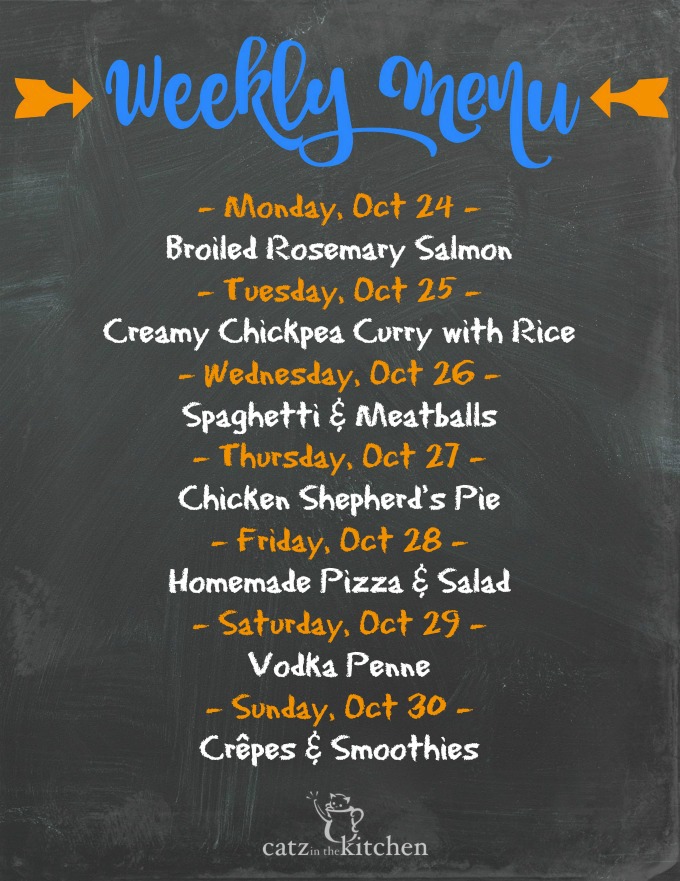 I was a little bit MIA last week – sorry about that! I don't get them very often, but I did get a migraine last week…and it lasted all week long. I have quite a few family members who suffer from them more regularly, so being unable to think properly and function like a normal person really gave me a more appreciation what they go through on a regular basis. Do any of you suffer from migraines? What helps you?
So guess what, we still haven't gone to the pumpkin patch yet! I think Tuesday is our last day of dry weather before it starts raining again, so it's then or store bought pumpkins for us…or maybe we won't buy any this year. One less thing that rots that I guess I won't have to throw away, lol!
Any of you check out our Instagram account over the weekend? You may have seen that Josh was finishing up our pallet accent wall and it's finally done – he finished it later that evening and it is so pretty in person. We just have to do a few staining touch ups and finish the space up and then we plan on sharing a post on how to make a pallet wall yourself!
I honestly didn't do much cooking last week. Josh stepped in for a few days so I didn't have to worry about it and that was great – but I'm feeling better and looking forward to getting back to cooking. You'll recognize a few recipes from our blog this week that are DELICIOUS and a couple of new recipes, plus an easy dinner of spaghetti and meatballs requested by Eden. Spaghetti sauce from a jar and homemade meatballs. Best of both worlds!
I hope you check out some of our older menus for more great dinner options – have a wonderful week!