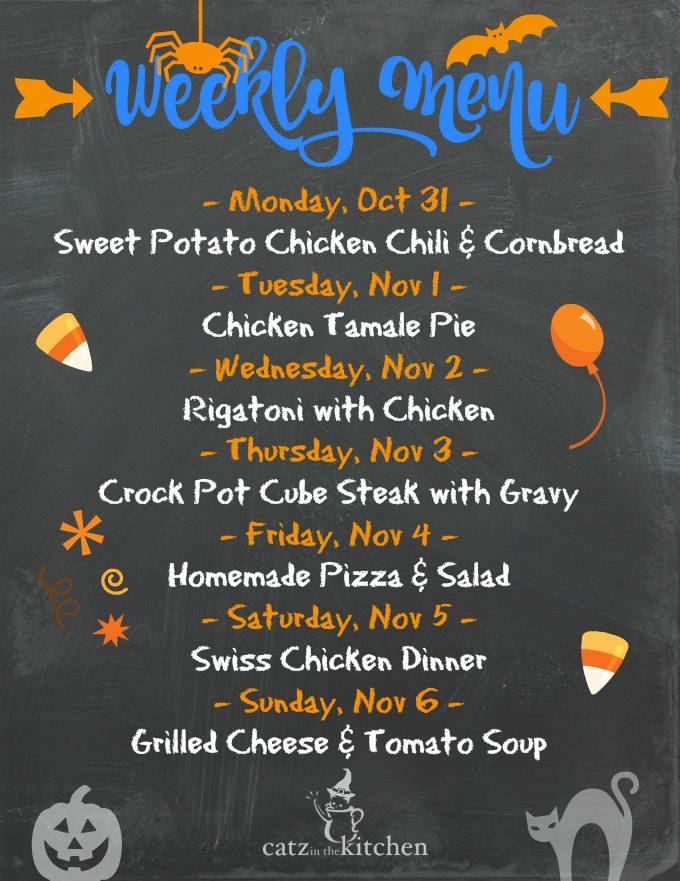 I've got news for you and I think you're going to really like it. It gives you something awesome to look forward to. Are you ready? Okay. Not only is today Halloween, which means leftover candy, and tomorrow is November 1st, which means it's fair game to start Christmas shopping, but next Sunday is Daylight Savings…which means we get our extra hour of sleep back (Hallelujah)! I, for one, am excited about that!
Are you all ready for Halloween? Yesterday, we ran (actually…we drove) to Costco to pick up some things we were running low on and bought a huge bag of candy for our trick or treaters. I'm officially ready. Our Halloween tradition is always the same. Grace and Eden's best friends come over and I fix chili and cornbread before we head out and start casing the neighborhood. When we get home, the kids are allowed a tiny bit of candy before heading to bed. It's a school night, so I don't imagine the kids will be out late, but it should be fun! And probably wet, because it's forecasted to rain.
Because it's Oregon!
I'm making some of our favorite meals this week, and some new ones. I saw Pioneer Woman make the Rigatoni with Chicken on Food Network a few weeks ago and it looked really good. We're also having my parents over for dinner one night – something that hasn't happened in awhile, so we're overdue to have them over.
If you're looking for something other than chicken for your menu this week (chicken seems to be the theme of this week's menu!), take a gander at some of our past menus for other great dinner options. And if you're still in a rut, make breakfast…that's what I do!
Happy Halloween & first week of November!