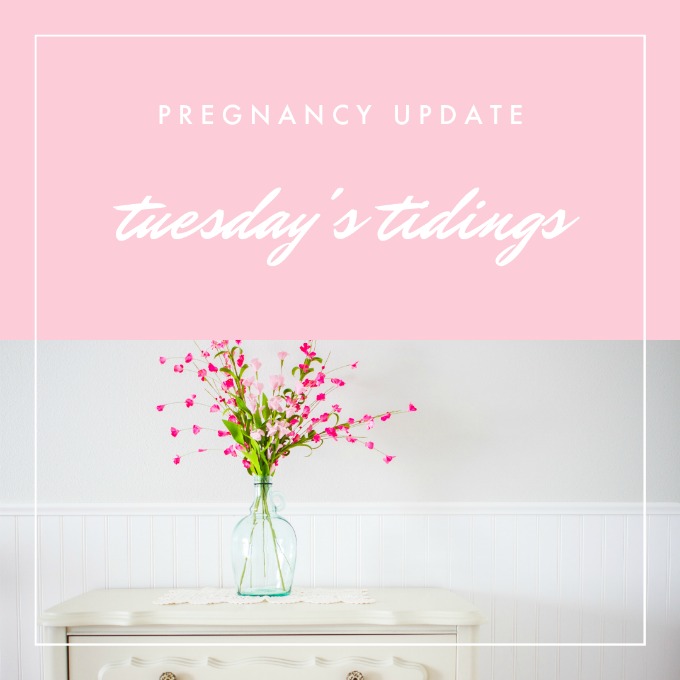 Okay, today (Tuesday) I am 37 weeks and 4 days pregnant! I remember thinking when I got to the 30-week mark that the distance between there and 37 (full term) seemed like eons away and there was no way I was ever going to make it!
Well, here we are and if I wasn't feeling huge and like I couldn't possibly get or feel any bigger last week, well, I was wrong. Because, I am and a I do.
So…here's my standard disclaimer about this post. If you're looking for recipes, they aren't here, so please head over to the recipe index! I'm writing these little updates because they're (a) a bit therapeutic, and (b) hopefully a little helpful or encouraging to other pregnant ladies out there, as so many of their posts and updates have been to me!
As far as weight gain goes, I weigh a whopping 147.8 lbs! But actually, that is not a bad place to be. According to my math, I've gained 25.5 lbs the duration of this pregnancy. This is right in the range
of where I wanted to be. I was hoping my weight gain would be between 25-35 lbs and I've even lost a few ounces between my last appointment and my appointment yesterday, which is also normal at this point.
What to wear! Guys, it's hot here this week (at least for the Northwest!). I think it may have reached close to 100 degrees yesterday, so still a lot of dresses and skirts. Basically, anything that is loose on my waist and doesn't constrict the baby's movements is my sweet spot. But this is also the time I like to think about sleepwear for after the baby comes, because, believe me when I say this, night sweats are a real thing and you will want something that you can move in, but that is also light and airy so that when those postpartum clammy sweats show their ugly face…you have something to wear (that was quite a sentence). I'm recently loving this nightgown from Target (which I also have in the black and grey) and I just bought my regular size. It runs a little big in my opinion. I also purchased this sleep set from Nordstrom, but in black and I bought a medium – just because I liked the looser fit for pj pants.
For Symptoms, apparently I haven't been just having Braxton Hicks contractions, but regular contractions, too – which I suspected was the case. My doctor checked me yesterday, and not only am I 50% thinned out, but also 4 cm dilated! WHAT?! As I write this, I'm continuing to have some contractions of both kinds, but I could still be several weeks out…or I could go into labor today or tomorrow or any day really. I knew my body had initiated that lightening and engagement because I've been feeling so much pressure – she is as low as can be! Yeah, that is not comfortable.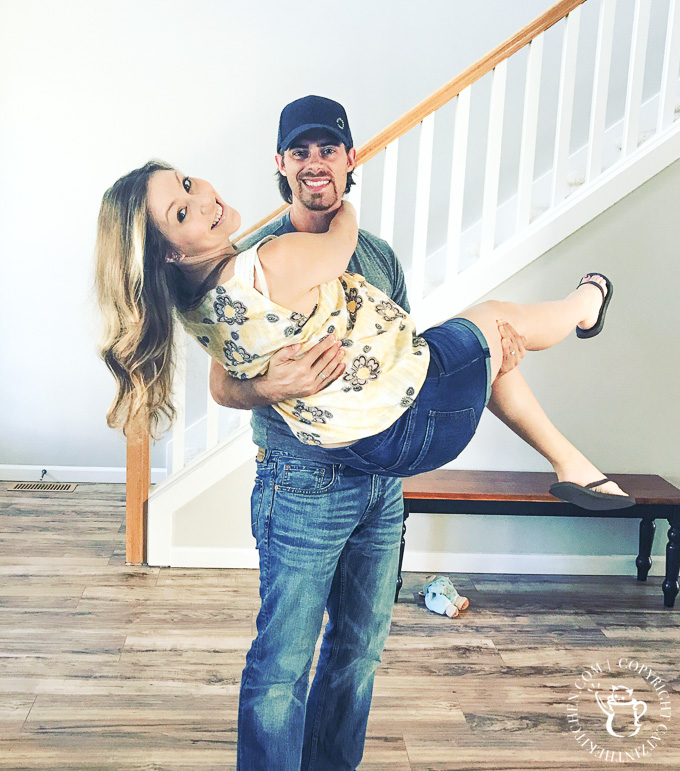 Working out is still very much a part of my routine. I aim for at least 25-45 minutes, five days a week, but I don't push it. All of my workouts are basically prenatal workouts at this point and they are all just enough to raise my heart rate a little and get me moving. However…I would say that all of those squats and the few jumping jacks I throw in there (as a modifier when I feel up to it) are definitely working based on how my body is responding. But, ya know I really just take it one day at a time and try not to stress a missed workout. I'm only doing it at this point for sanity and to stay moving because walking is really just too painful at this stage.
Loving this contractions app which we've used a few times throughout the pregnancy. I know there are like a million to choose from, but this one is really simple. Which is how I like it.
So at this point, we'll just see how it goes from here on out. My doctor did give me her on-call days just in case and we went ahead and made an appointment for next week if I make it that far. Hahaha!