These homestyle mini meatloaves finally won my husband over to meatloaf! What's the secret? Besides scrumptious flavors, broiling right at the end adds a yummy crusty texture to the outside!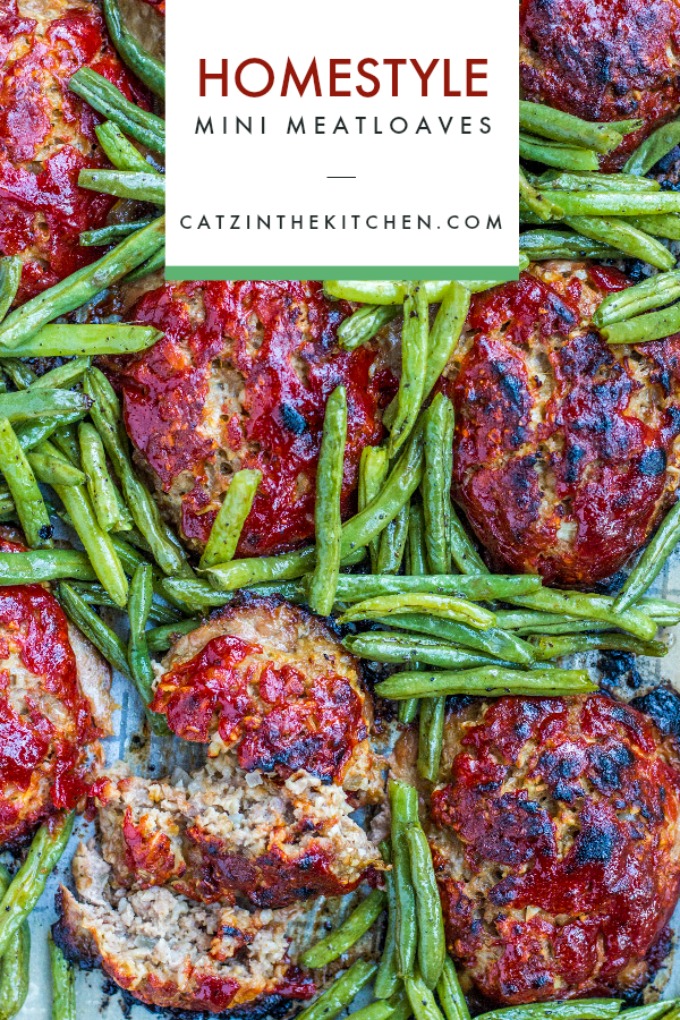 Well, you guys, I did it! After years and years of making different versions of meatloaf, I've finally hit the jackpot. And by jackpot, I mean, I've finally found, tested, and successfully enticed my husband to dinner with the sweet and savory aroma of that comforting homestyle dish (you know, the one most normal people love and enjoy) commonly known as meatloaf.
When I say years and years, I really, truly mean that this took years and years to get Josh excited about meatloaf. Don't get me wrong, he always eats what is placed in front of him (unless somehow it's awful, which has happened on occasion) and will say polite things about it. But meatloaf for him has never been a meal he's enjoyed eating.
Like I mentioned in my post over at Club 31 Women last week, I consider this type of stubbornness a challenge. I like to tackle these types of meals slowly because I never want the person to feel like I'm forcing these foods on them. Rather, I space them out over a few months, trying a new recipe here, trying another one there.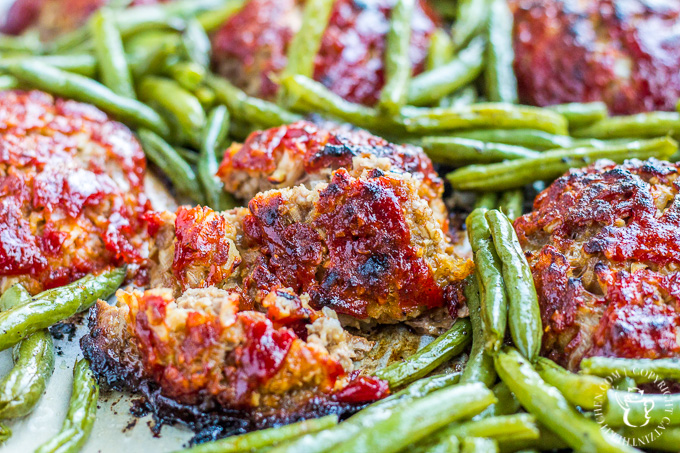 I eventually won Josh over to Brussels sprouts with this balsamic roasted Brussels Sprouts recipe a few years ago. And it was with that recipe that I learned the trick, if you will, to get him to like them. It wasn't necessarily that he didn't like Brussels sprouts – it was more that he liked them prepared a certain way. Only, at the time, he didn't know which way that was.
If you're wondering, it's roasted, and that is how I cook most of my vegetables when I serve them on the side.
But meatloaf was harder because is it a main dish and therefore the portion is usually a bit larger. The kids all LOVE meatloaf, especially Eden. So I had to walk that delicate dance of making it often enough to keep the kids happy, while still trying to get Josh to have an open mind.
I'm not going to lie guys, this has been hard. I take a lot of pride in cooking meals that everyone enjoys and when someone doesn't enjoy it, it feels discouraging and a bit like wasted effort and money.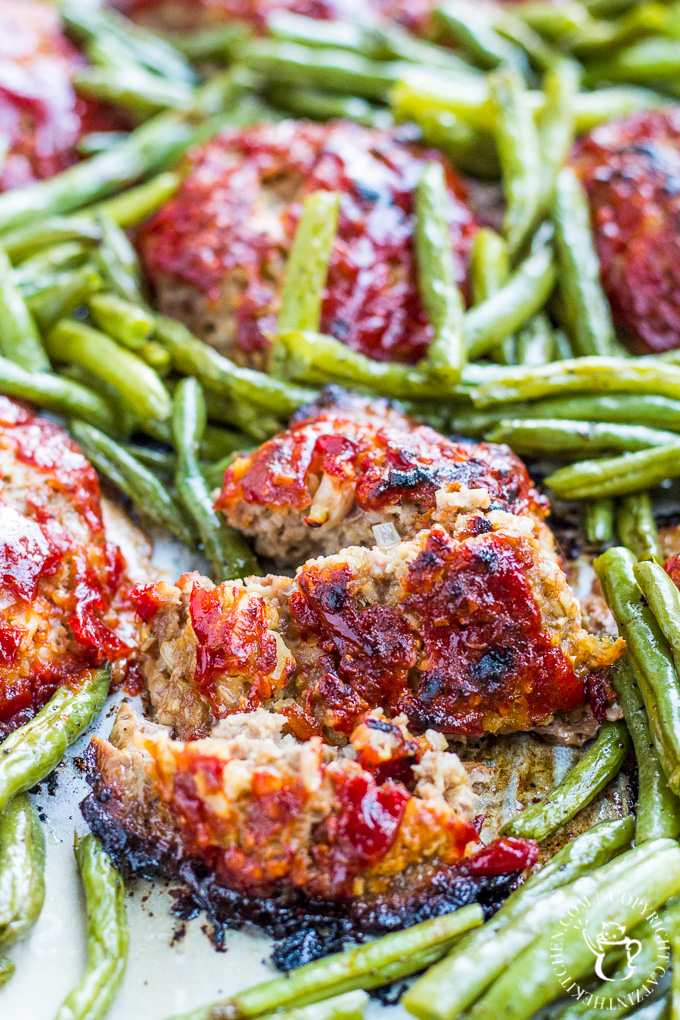 Like with the Brussels sprouts, it wasn't that he didn't like meatloaf, it was that he didn't like the different applications in which it has been cooked. I feel so silly that it took me a long time to figure out the correct method of cooking meatloaf for him, and I only stumbled upon it by accident because (someone) overcooked the meatloaf a bit!
Oops, that would have been me! But, it was because I walked away for too long that I discovered the trick! It was the texture that always threw Josh off. I knew this, but I always changed up the ingredients instead of playing with temperature and finish.
The trick for creating the most flavorful, perfect, and well-cooked meatloaf comes at the very end of the cooking time for this particular recipe.
Are you sitting down? You have to turn the broil setting on in your oven and broil your meatloaf for about five minutes before you can eat!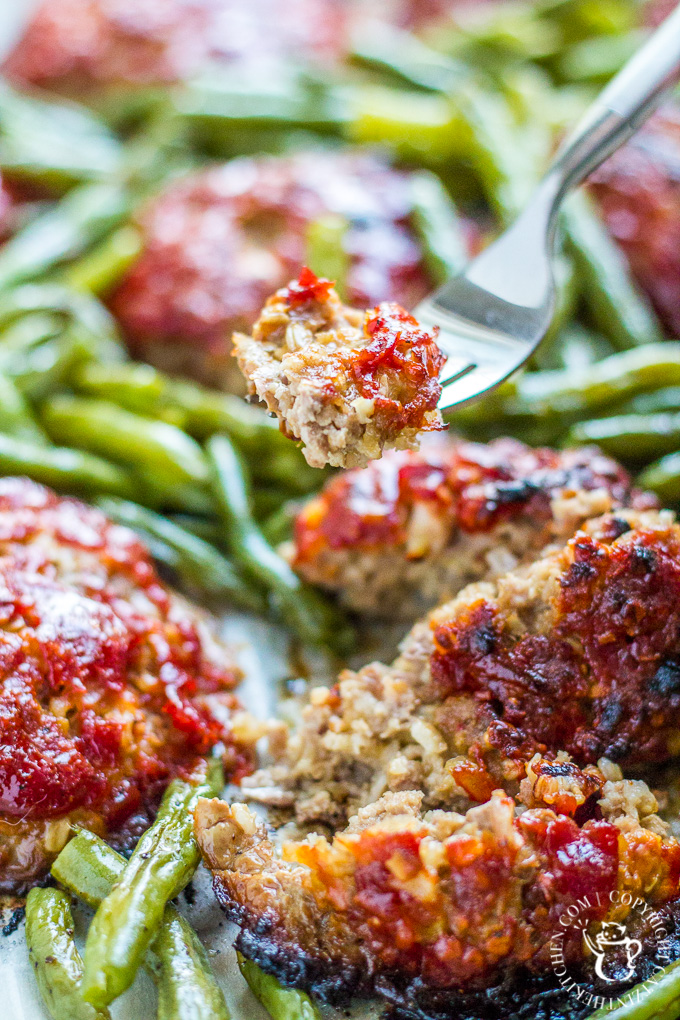 That's it. It completely changes the texture, flavor, and look of the meatloaf. So instead of (forgive me for saying this) a mushy texture, you get this crispy top layer with a softer center, but all the flavor remains. And, of course, we like to serve our meatloaf with some sort of green veggie and mashed potatoes or rice.
After almost 15 years of marriage, I finally won him over to meatloaf and he loves it! It looks good, it tastes good, everybody loves it. Yeah, I'm going to take this win and just smile!
Homestyle Mini Meatloaves
Total Time:
1 hour
10 minutes
These homestyle mini meatloaves finally won my husband over to meatloaf! What's the secret? Besides scrumptious flavors, broiling right at the end adds a yummy crusty texture to the outside!
Ingredients
1 egg, slightly beaten
1 cup shredded cheddar cheese
3/4 cup milk
3/4 cup steel cut oats (or use 1/2 cup quick-cooking oats)
1 tsp salt
4 tbsp diced onion (about half a small onion)
3 cloves garlic, minced
1 lb. ground beef
2/3 cup ketchup
1 1/2 tsp yellow mustard
1/2 tsp liquid smoke
2 tbsp packed brown sugar
1/4 tsp ground pepper
Instructions
Preheat oven to 350 degrees. Line a rimmed baking sheet with parchment paper (or lightly grease a 9x13 baking dish ). Set aside.
Stir together egg, cheese, milk, onion, garlic, oats, and salt. Let stand 5-8 minutes until the milk is absorbed. Add the beef and combine to completely mixed together (I do this by hand) and form into 8 loaves and place on prepared baking sheet. (Please note, the mixture is a wetter one, but everything will hold together just fine.)
In a small bowl, combine ketchup, mustard, liquid smoke, and pepper and spoon and spread over each mini loaf.
Bake until an instant-read thermometer read 165 degrees, which is about 45 minutes. Then turn your broil on high and place baking sheet on the top rack and let the tops of the loaves caramelize and crisp up a bit. Be careful, this will happen fast. About 5 minutes in my oven.
Promptly remove and serve.
Nutrition Information:
Yield:

6
Serving Size:

1
Amount Per Serving:
Calories:

434
Total Fat:

22g
Saturated Fat:

9g
Trans Fat:

1g
Unsaturated Fat:

10g
Cholesterol:

119mg
Sodium:

867mg
Carbohydrates:

28g
Fiber:

2g
Sugar:

10g
Protein:

30g
Nutrition information isn't always accurate.