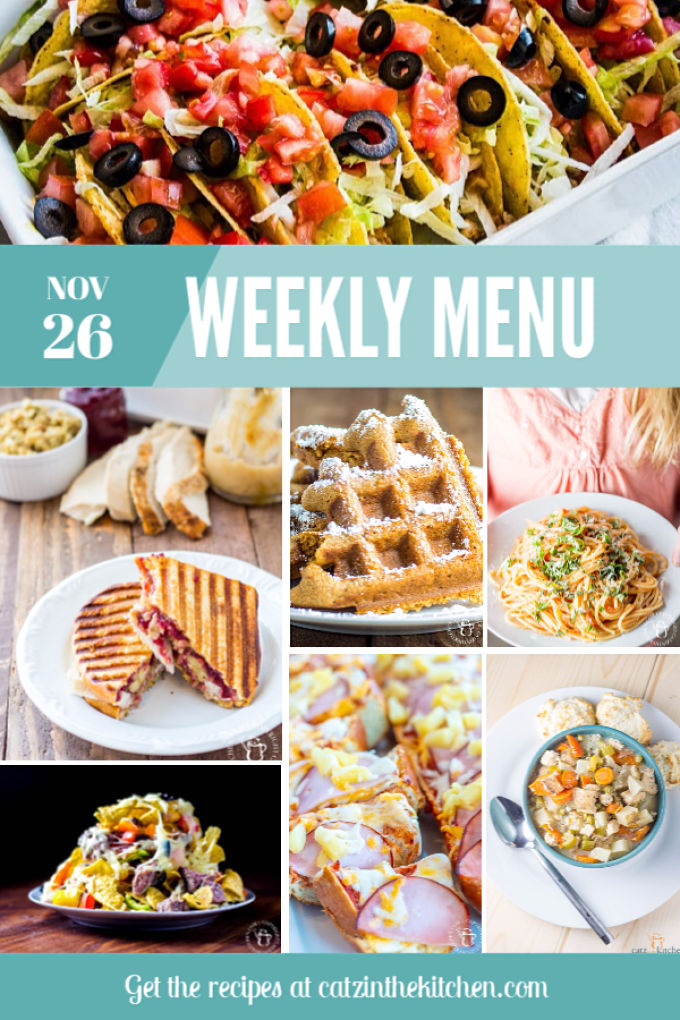 Happy Cyber Monday!!!!!!
I hope you are finding all of the good deals and getting all of your Christmas shopping done early. It always seems like I start off really good, but then I'm shopping last minute for stocking stuffers and other small gifts and everything is picked over and I feel stressed that I waited so long.
NOT THIS YEAR!
I want it all done so I can focus on other things. Like wrapping said gifts. Another thing I always wait to do until the last minute. One of the these years I'll get my act together. I do want to remind you that the Five Cookbooks Every Home Cook Should Own is up on the blog and a lot of the books are pretty cheap on Amazon today, so make sure you check out that post.
We're actually having our family Thanksgiving tomorrow evening (schedule changed to accommodate family coming into town), so I'll be doing lots of cooking and baking today and tomorrow and since we do have family in town, we'll probably be eating with them a lot. Which means, I don't really have a weekly menu for us…but I'm bringing a menu to you, because, hey, you gotta eat.
I don't think I'm going to share any more Thanksgiving leftover ideas. You may be tired of Thanksgiving at this point, but you can always look at our Thanksgiving archives for ideas on how to use up all of those leftovers.
Keep watching the blog because we plan to have some new Christmas recipes coming your way – and we're working on healthier/low calorie recipes for the new year as well!
Okay, on to the menu! Lots of fairly simple ideas this week. Pretty basic. I don't know, after Thanksgiving I don't always want to cook a lot so I usually gravitate toward easier recipes. Are you the same way? I'll go ahead and link my Christmas board from Pinterest here for ya, too. I'm pinning stuff daily to it, so it's nice and fresh for you with a lot of ideas.
Have a great week everyone!