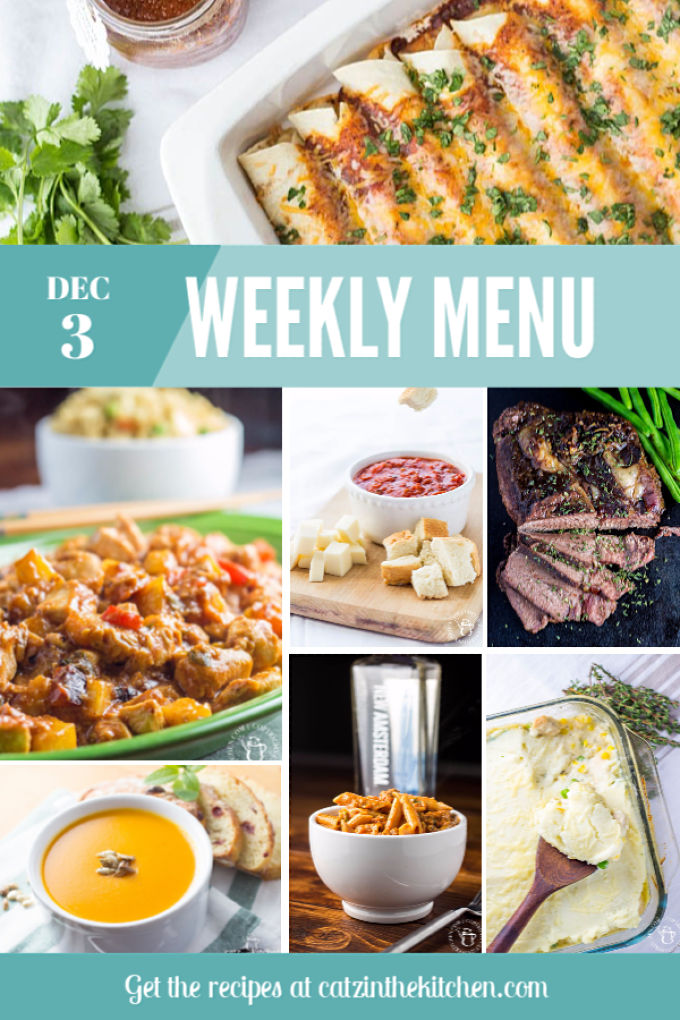 It's Sunday night, we got our Christmas tree up last night, and Josh is currently hanging up the lights outside. If we had waited any longer, it probably wouldn't have been worth the bother. But…I married a good man and the kids have been eagerly anticipating the Christmas decorating for weeks!
Maybe it's just me, but does anyone else feel as if winter begins when Thanksgiving is over? It feels like winter here now and this week temps are supposed to be the 40's and clear (20's at night)! NO RAIN! Which is so wonderful! I'm ready for the break.
I'm back to cooking this week and I'm ready. I hope you are, too, because I love winter cooking and baking. It's an easy time of year to cook for, I think. I'm thinking soups, pasta, and other warm, yummy meals, like Bœuf Bourginon. Of course…that meal takes a bit of time, but oh, how it is one of my favorite things to eat. It's a perfect holiday dish – if you're willing to put in a little bit of work that is.
My menu this week again is about easy. I've got leftover butternut squash and sweet potatoes – so obviously, I need to make soup. What is your favorite soup?? Comment below and tell me! I'm always looking for new recommendations.
I'm going to leave you with the Christmas board for Pinterest. I've been pinning lots of cookies and other yummy things. Make sure you check it out!
I hope you all have a great first week of December!!!