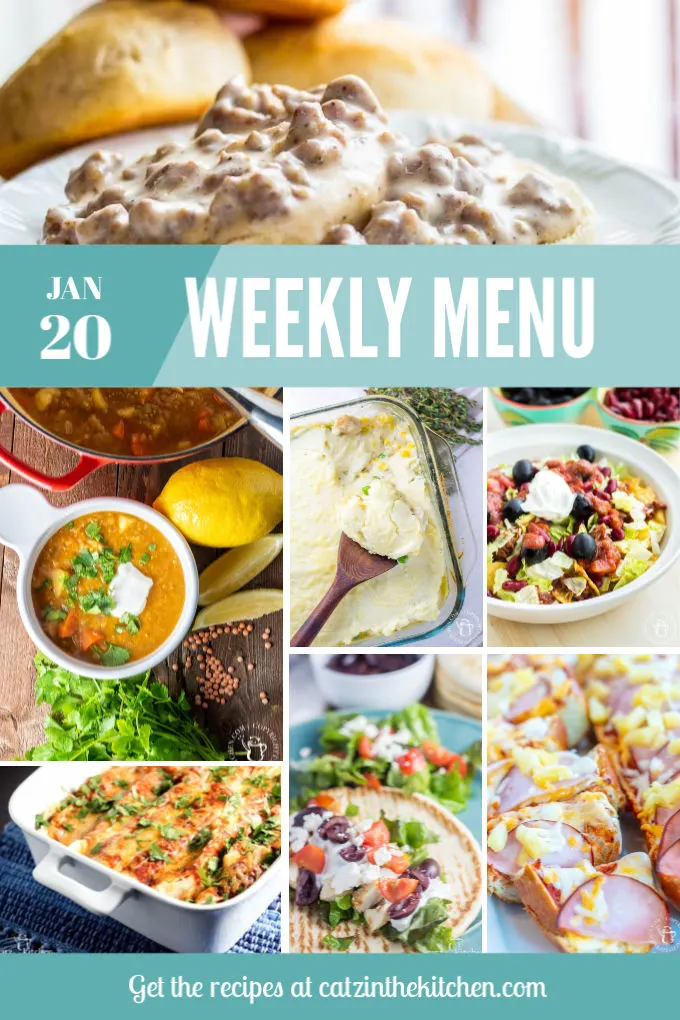 How is it already January 20th? Anyone remember last year when it felt like January was just dragging and was never going to end? They made all of those memes about it…anyone remember this?
I feel like my January hasn't been as productive as I would like. I mean, in some ways it has been, but in other ways I just feel like I'm not getting to the things I really want to get to. How are you guys feeling about it?
Maybe we should just chalk up January as the year's practice month and declare the official start of 2020 in February…who's with me?
So we got a sprinkle – more like a dusting – of snow Friday morning. It was beautiful for the few hours it hung around and then the rain came back. Feeling a little like a sun-deprived drowned rat over here and I'm going to just keep on hibernating in leggings and sweatshirts and making comfort food.
YUM!
This week, I'm going to share with you some of my favorite comfort meals for the weekly menu that always satisfy and taste good.
If you need more dinner options, let me humbly suggest a trip on over to my breakfast Pinterest board. When in doubt, make breakfast for dinner! I hope you all have a great week!