Low fat and low calorie, this recipe for butterscotch brownies is perfect for those times when you want to indulge a little without the guilt.
This recipe for butterscotch brownies originally appeared on Catz back in March of 2013. Since then, we've continued to make and enjoy them, and, occasionally…drizzle them with salted caramel. Which, hey. Why not? If you choose not to drizzle them, they're actually surprisingly low in calories, and quite low in fat as well, which makes them an excellent choice when you want to indulge a little…but not too much. And, hey, if you really want to indulge, whip up the salted caramel we used for this salted caramel apple cake. (Or, have your cake and eat it too with this vegan salted caramel – we tried it, and while it won't fool anybody into thinking it's the real deal, it's very, very yummy.) Enjoy this updated post and recipe!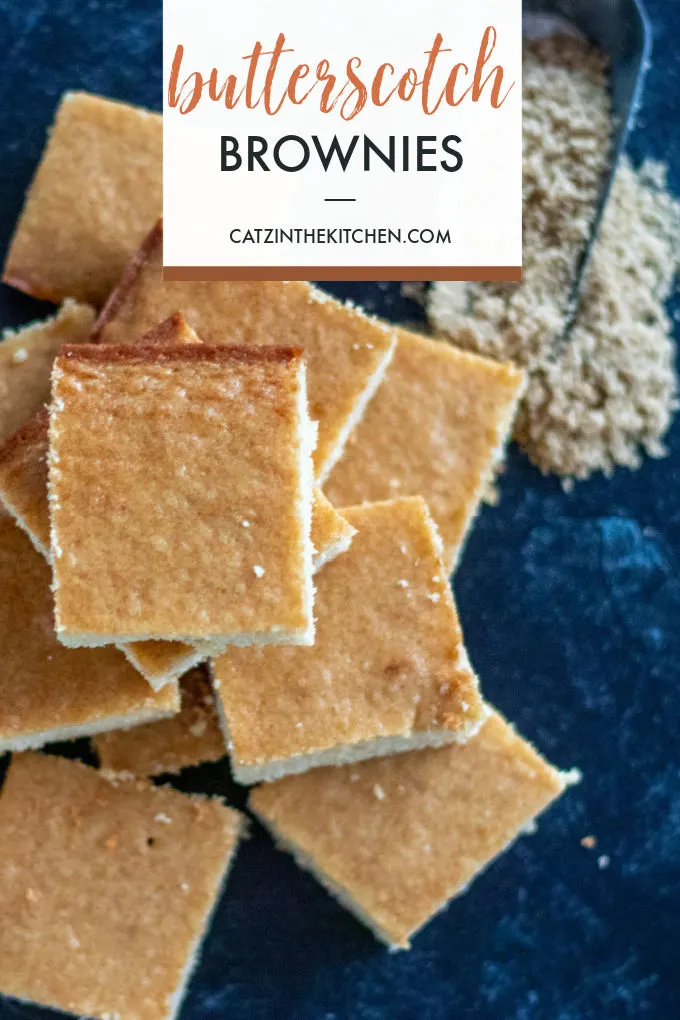 In 7th grade, one of my elective classes was a food and fitness class. I was really excited about this class because I was really interested in learning how to cook, and at the time, I was thinking about going to culinary school. The fitness part, I could have done without. I would have been perfectly happy doing more cooking and less working out. However, I did learn how to do the grapevine and I was pretty dang good at that!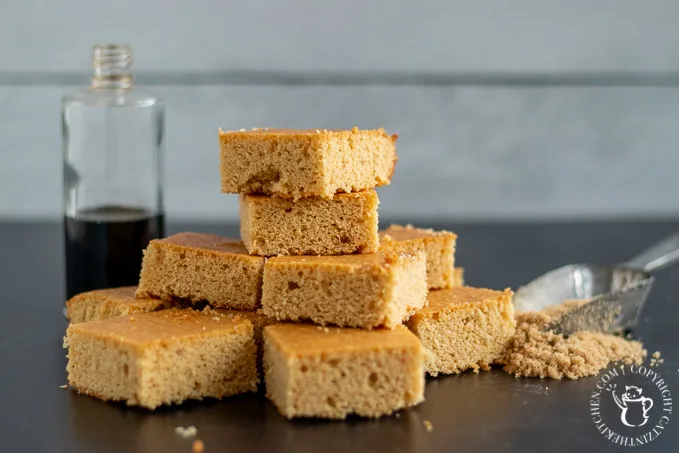 So, back to the cooking. The class would be split up into different teams and we would all make the same recipe together. Naturally, I was paired up with one of the guys I had a huge crush on (go figure!). It's amazing I actually retained anything I learned that year! One day he and I were paired up with a few other kids, and we made butterscotch brownies. They were so good, I hung onto the recipe all throughout high school, but at some point it got lost.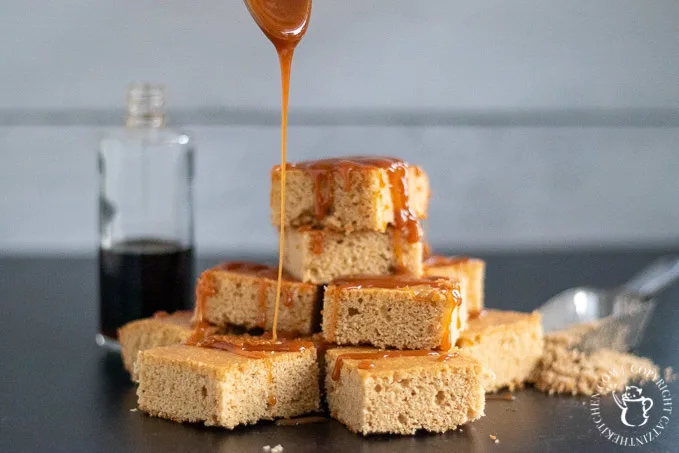 When Josh and I got married, I was given the Betty Crocker Cookbook, Bridal Edition and as I was flipping through some of the recipes a few years ago, I stumbled across a butterscotch brownies recipe! I was elated! As far as I can tell, these brownies taste like the very same brownies I made back when I was a middle-schooler.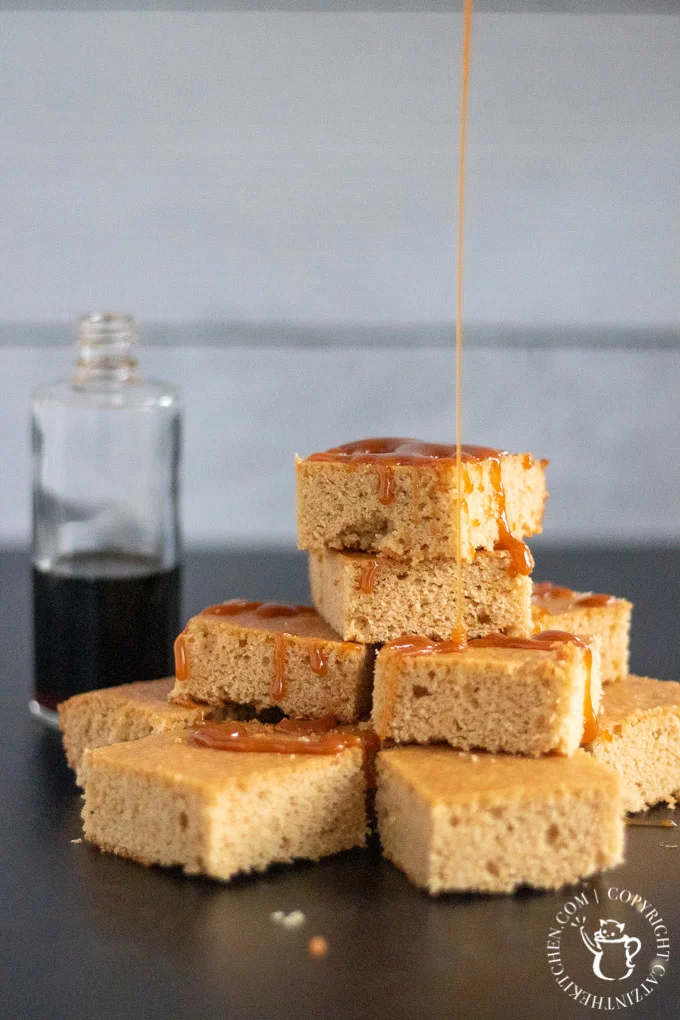 One thing I love about these brownies is that they are super simple. Not only can you make them in one pot and transfer it to a baking dish, but they are low-fat too! So, not only are there hardly any dishes, but you eat a brownie without feeling a smidge of guilt! Now, that's my kind of dessert!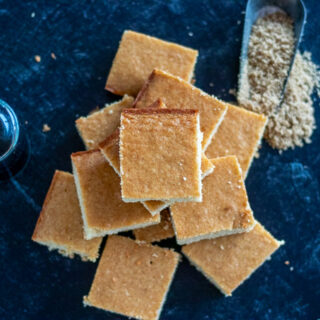 Butterscotch Brownies
Additional Time:
5 minutes
Low fat and low calorie, this recipe for butterscotch brownies is perfect for those times when you want to indulge a little without the guilt.
Ingredients
1/4 cup *unsalted butter (see note)
1 cup packed brown sugar
1 tsp vanilla extract
2 tbsp milk
1 large egg
1 cup **all-purpose flour (see note)
1 tsp baking powder
1/2 tsp salt
Instructions
1. Heat oven to 350 degrees. Grease bottom and sides of a square 8×8 baking dish with shortening.

2. Melt butter in a 1 1/2 qt saucepan over low heat; remove from heat. Stir in brown sugar, vanilla, milk, and egg. Stir in remaining ingredients. Spread in pan (batter will be thick).

3. Bake for 25 minutes or until golden brown. Cool for 5 minutes in pan on wire rack.

4. Cut into rows 4x4. We like to top ours with some warmed salted caramel and a glass of milk.
Notes
* If you don't have butter, you can substitute with 1/4 cup margarine, but don't use vegetable oil spread.
** If using self-rising flour, you can omit the baking powder and salt
Optional: Salted Caramel to drizzle over the top of the blondies
Recipe Source: Betty Crocker Cookbook, Bridal Edition
Nutrition Information:
Yield:

12
Serving Size:

1
Amount Per Serving:
Calories:

138
Total Fat:

4g
Saturated Fat:

3g
Trans Fat:

0g
Unsaturated Fat:

2g
Cholesterol:

26mg
Sodium:

150mg
Carbohydrates:

23g
Fiber:

0g
Sugar:

15g
Protein:

2g
Nutrition information isn't always accurate.