Chilled Orzo Salad – simple, fresh ingredients like tomatoes, olives, and spinach thrown together with pasta and Italian dressing – a scrumptious side dish!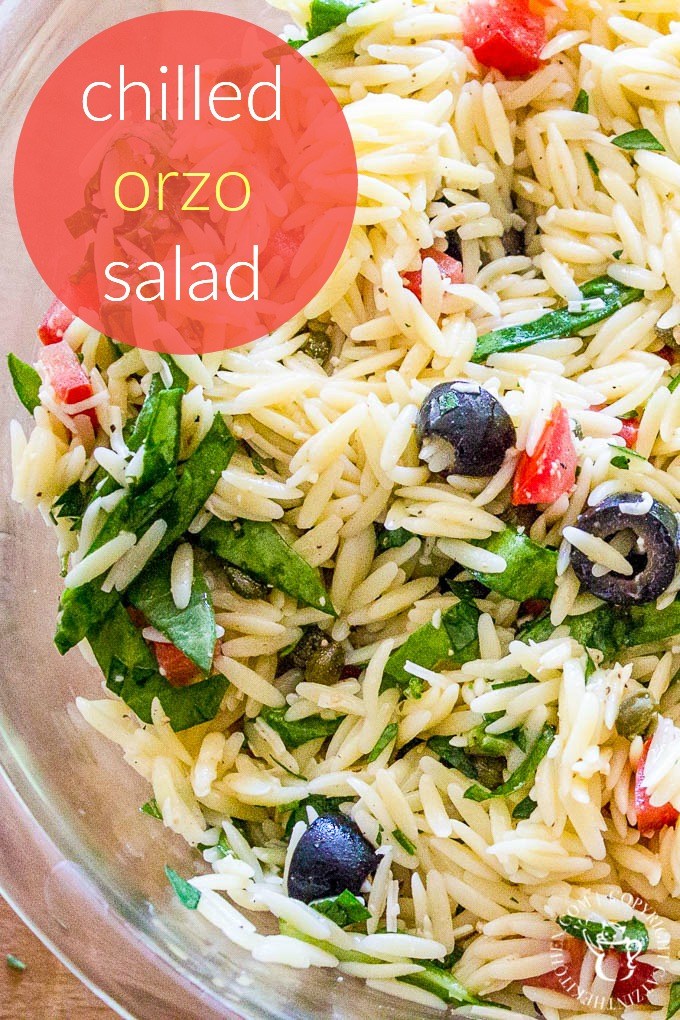 Memorial Day is Monday! It kind of crept up on me this year. Just the other day, Josh reminded me that Memorial Day was Monday and that meant that we had a 3 day weekend! #Score
Honestly, I'm so relieved that we have a 3 day weekend. Josh and I vowed that this week we would slow down, and so far we have. I can't say I've caught up on sleep, but I have gotten some things done around the house, which has been nice. BTW-just in case you were wondering…only 4 more days left of the school year for us. BOOM CHA CA LACA!
Years ago, and when I say years…I mean probably like 4-5 years ago I came across this recipe in one of the Sunday coupon ads.
Did you all like my nice segway into a new topic? Yeah, I thought so. ;)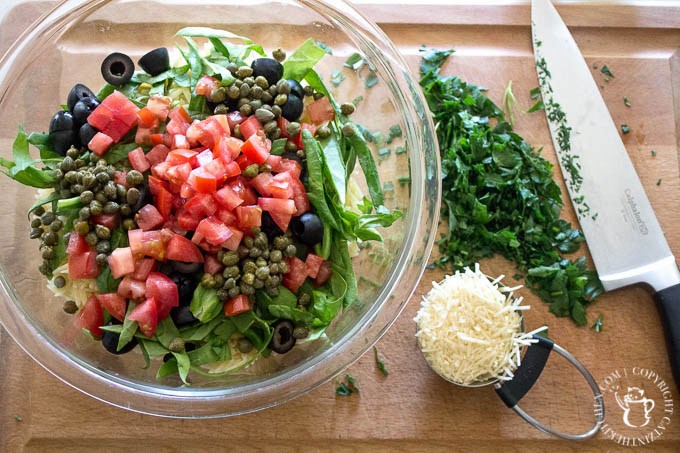 You all know I'm an avid couponer. I don't go crazy about it. But every Sunday after church, you will find me seated at my desk going through recipes, writing down my grocery list and throwing away expired coupons and replacing them with updated ones. I cut out a lot of recipes from these ads too. Many I've made and have been excellent, like this Apple Butter Pumpkin Pie. (Forgive the photos, bad camera and was still learning how to style. Actually, I'm still learning how to style my photographs, haha!)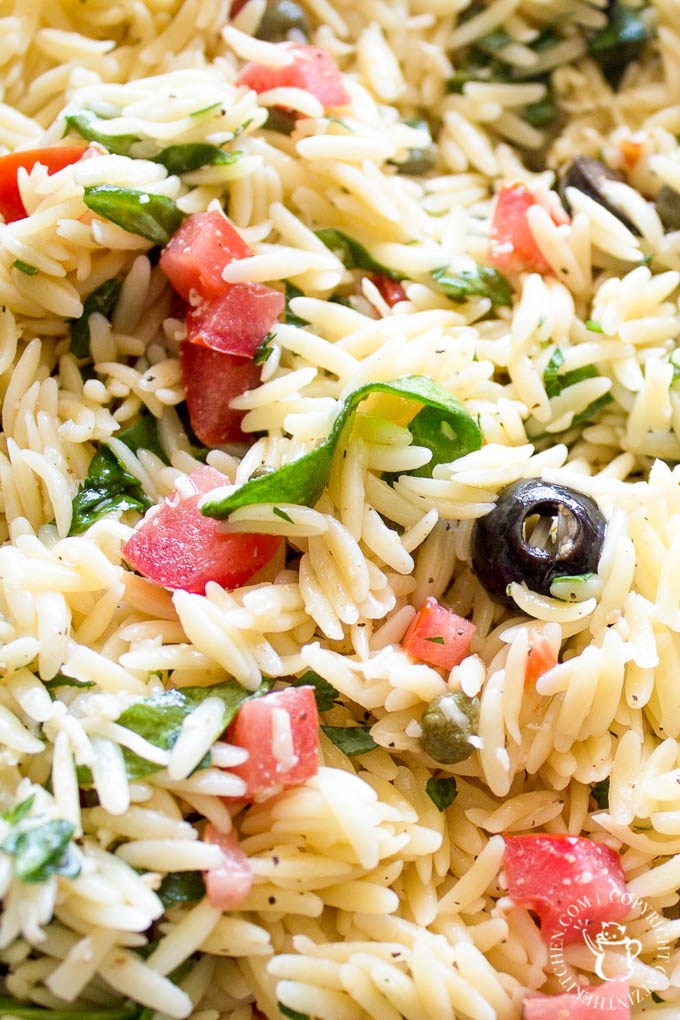 One of my favorite things about this recipe is how bright and beautiful all the colors are in it. My other favorite thing…it is so simple! I made this in the morning and just let all the flavors marry together as the day progressed and all I had to do when dinner time rolled around was give it another stir and place it on the dinner table. In fact, we had leftovers, so we ate the rest the following evening with our burgers and it tasted just as fresh and delightful as it did on the first day!
Now that's my kind of side dish! The longest part of this salad is waiting for the water to boil and for the pasta to cook, which is actually a blessing because then you have all the other ingredients chopped, prepped, cleaned up and ready to go. Which is awesome because that leaves you more time to get beautified for your Memorial Day gathering instead of slaving away in the kitchen.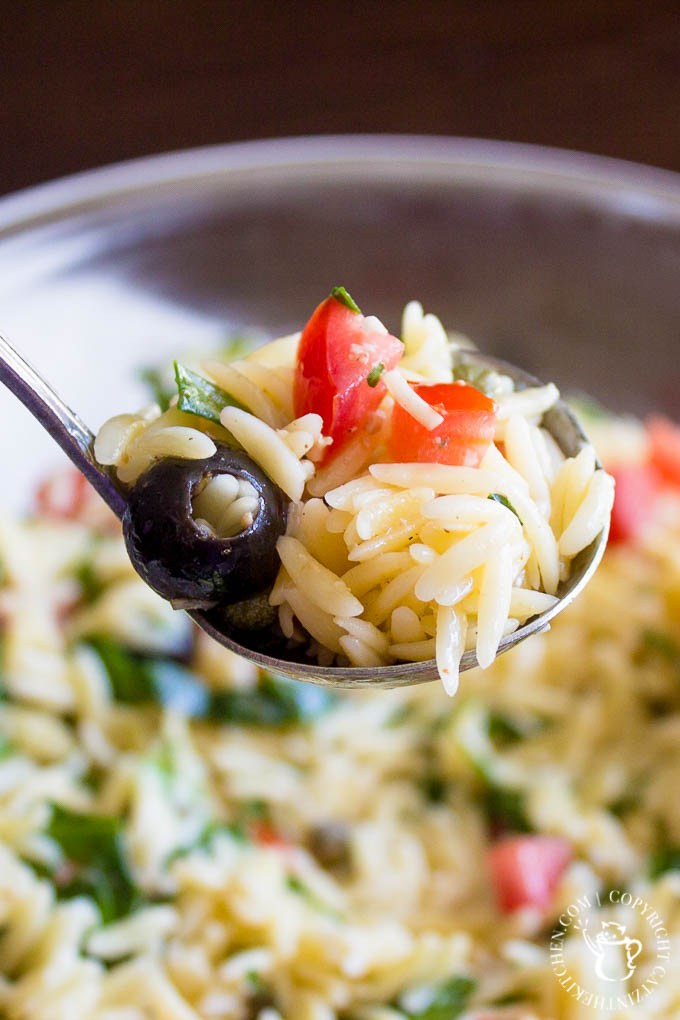 *A word to the wise- the recipe calls for 1/2-3/4 cup of salad dressing. I started with 1/2 cup (because you can always add more, but can't ever take back) and it was the perfect amount for us. If you like your salads a bit more saucier, taste it at the 1/2 cup mark and add more dressing as needed. You might need to add a bit more dressing the next day if you still have leftovers.*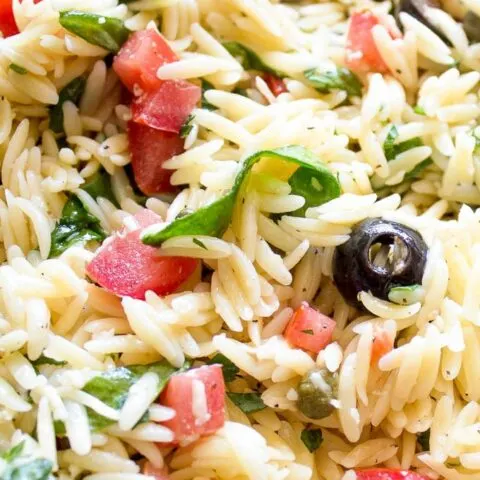 Chilled Orzo Salad
Chilled Orzo Salad - simple, fresh ingredients like tomatoes, olives, and spinach thrown together with pasta and Italian dressing - a scrumptious side dish!
Ingredients
3 cups orzo, cooked
1/2 cup baby spinach, julienned
1 large roma tomato, diced
3/4 cup black olives, halved
3 tbsp capers, drained
1/4 bunch fresh flat-leaf parsley, finely chopped
1/2 cup Italian Salad dressing
1/4 cup Parmesan cheese, shredded
Instructions
Prepare orzo according to the box's directions. While the orzo is cooking, prepare the rest of the ingredients.
Combine all ingredients into a medium-sized bowl. Toss gently to evenly coat.
Keep refrigerated until needed.
Notes
Nutrition Information:
Yield:

8
Serving Size:

1
Amount Per Serving:
Calories:

181
Total Fat:

6g
Saturated Fat:

1g
Trans Fat:

0g
Unsaturated Fat:

4g
Cholesterol:

2mg
Sodium:

362mg
Carbohydrates:

27g
Fiber:

2g
Sugar:

3g
Protein:

5g
Nutrition information isn't always accurate.