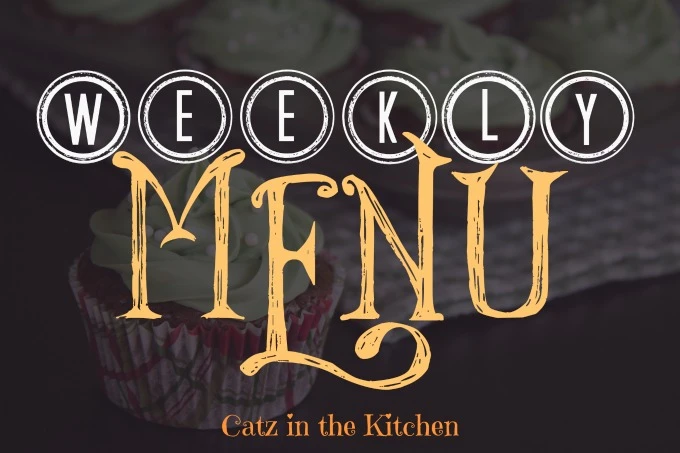 Happy Labor Day!!!! I hope you all enjoy a "day off" and you know, having a four day work week isn't to dang bad either! So this is the week for all the remaining bunches of kids that haven't yet started school. Come Tuesday or Wednesday, everyone is back in school. Except for my kids. Because we homeschool. We won't be starting school until October.
I've resisted so far on the fall decorating. It's hard. You guys, I've been to Jo-ann Fabrics twice in the past week and all of the fall decor is just so beautiful, and everything smells so good. We even got rain over the weekend and I busted out some fall-like clothes and Josh even surprised me with Pumpkin Spice Latter from Starbucks and boy did it taste good. Better than I remembered. #PSL
Technically, this week, our temperatures are hitting the 80's again, but aside from Monday's and Saturday's dinners, the rest of the week is going to feel like fall in the kitchen. One of my friends (Hi, Erin) even roasted a turkey over the weekend. I'd be lying if I said I wasn't the tiniest bit jealous. LOL!
Monday
Steak with Blue Cheese Butter, Corn on the Cob, and Rice
Tuesday
Crockpot Lime Chicken Tacos with Mexican Roasted Potatoes
Wednesday
Cauliflower Mac n Cheese with Roasted Broccoli
Thursday
Chicken Shepard's Pie with Salad and Homemade Rolls
Friday
Zucchini Pizza Bites with Salad
Saturday
Pesto Chicken Burgers with Sweet Potato Fries
Sunday
Fried Egg Sandwiches and Smoothies