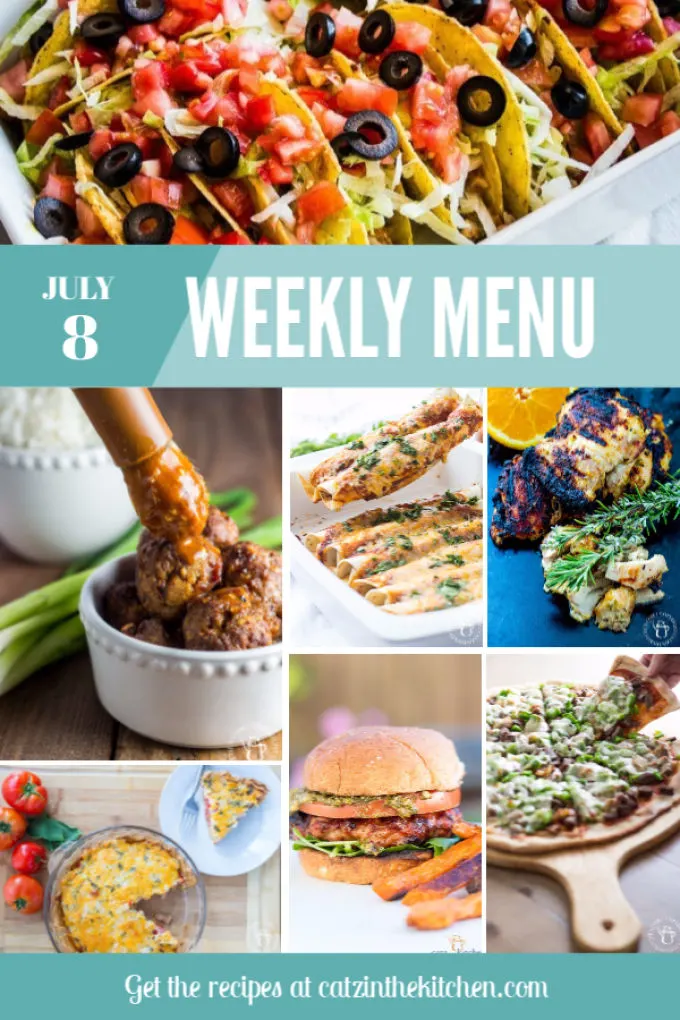 Hello, hello! I hope you all had a great Fourth of July weekend! I tell ya, we were exhausted Thursday evening! Celebrating our country is serious business!
I'm not sure what happened last week, but I didn't do any cooking, except for Tuesday night when I made breakfast for dinner…well, technically, Grace made breakfast for dinner. It's nice to have a teen who enjoys cooking, let me tell you that!
We finally got the landscaping barked over the weekend and it was so nice because the kids helped while Ruby napped and then Josh and I went out on our date night and enjoyed Happy Hour at Manzana (for you local peeps) and let me just tell you that the Citrus Honey BBQ Chicken Wings are so good, as is the Santa Fe Cornbread. Let me put it this way…I didn't want to share with Josh!
Chicken wings are one thing we want to experiment with making more of, yum!
This week's menu is looking easy and not at all as summer-friendly as I would like – our weather cannot get it together. It's supposed to rain again for a few days.
WHY?
This week, I'm going to share my Ice Cream Pinterest board with you in case you are having nice weather and want to make something ice cream-y and cold! I hope you all have a great week with plenty of sunshine!