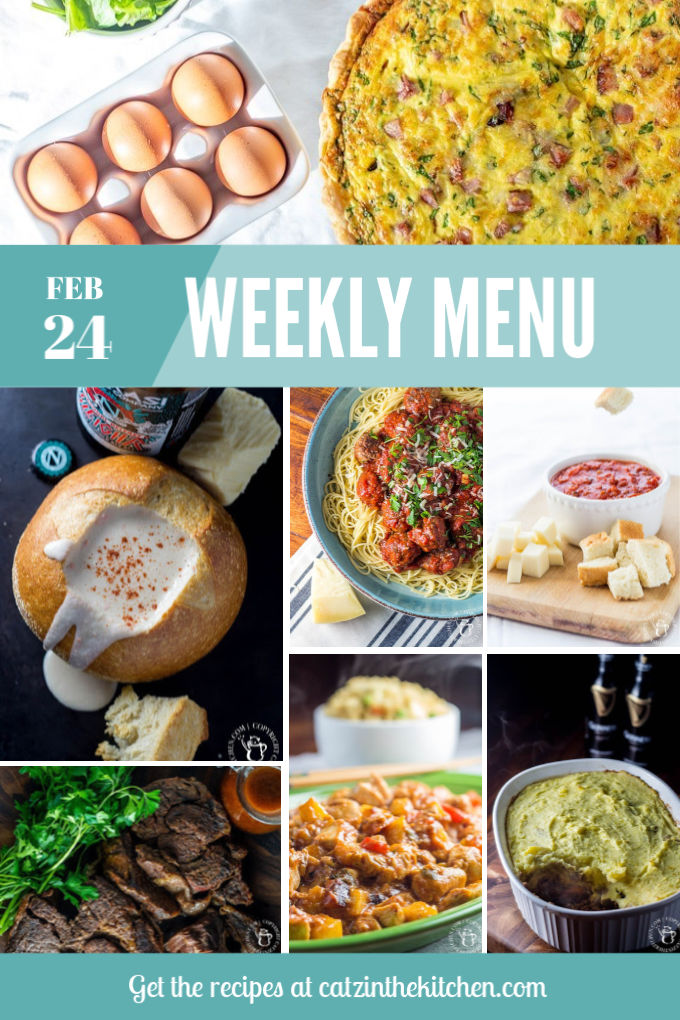 Happy Sunday, friends! I just finished folding three loads of laundry and now I'm sitting on the couch with my girls. Josh and Christian are spending the afternoon at the Portland Auto Show – they left after church (with full bellies because we had an Italian potluck at church and I made my lasagna). I didn't come home with any leftovers so I'm guessing everyone enjoyed it. The girls and I are just chilling here at the house with the guys gone. We're hopefully going to finish West Side Story tonight once the guys are back.
The weather is crazy today! Sun, wind, rain, repeat. I don't know about you, but spring is budding here. The cherry blossoms are just beginning to open up and it's a beautiful sight! I can't wait for more sun!
Take a look at this week's menu! I am recipe testing a bit this week so I found dinner alternatives that are similar to what I'm actually cooking.
This week I'm sharing my Casserole board on Pinterest. There is something so nice about casseroles and they are so easy to take to people, too.
Have a great week everyone and let me know if you make anything off the menu this week!