These apple pie ricotta waffles are comfort food through & through – warm, indulgent, and suitable for breakfast, brunch, dinner, or dessert!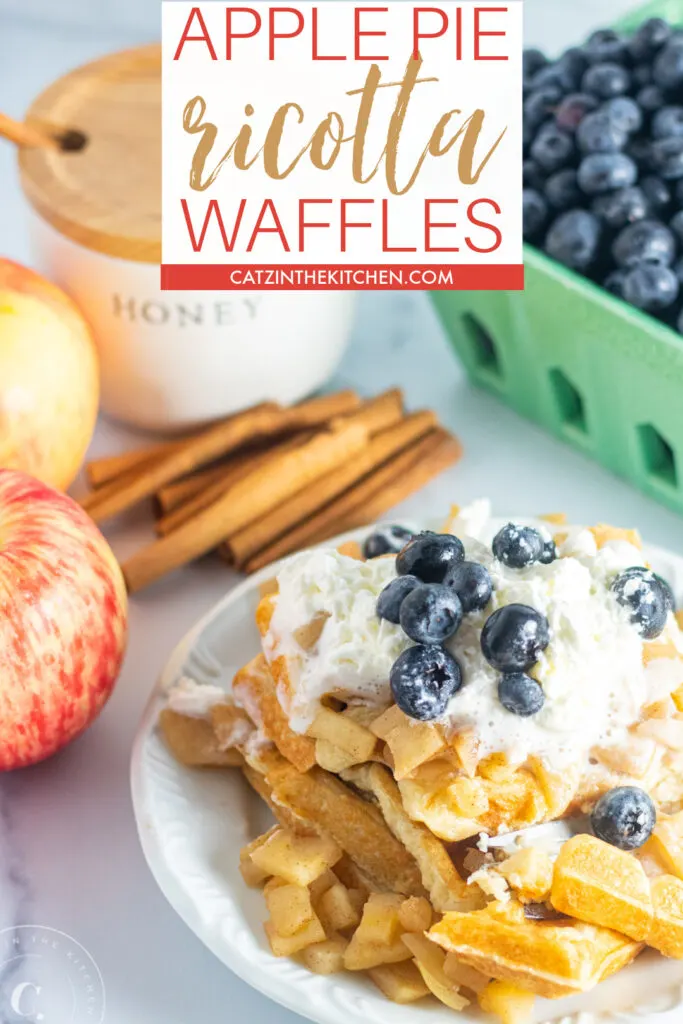 I guess we should deal with something right out of the gate – if these are apple pie ricotta waffles…why are they covered in blueberries? After all, we don't typically don our traditional apple pies in blueberries. Of course, traditional apple pies don't normally involve ricotta cheese either. And they aren't usually waffles. So there isn't really anything traditional about this situation. So why the blueberries? Because I love blueberries. That's why.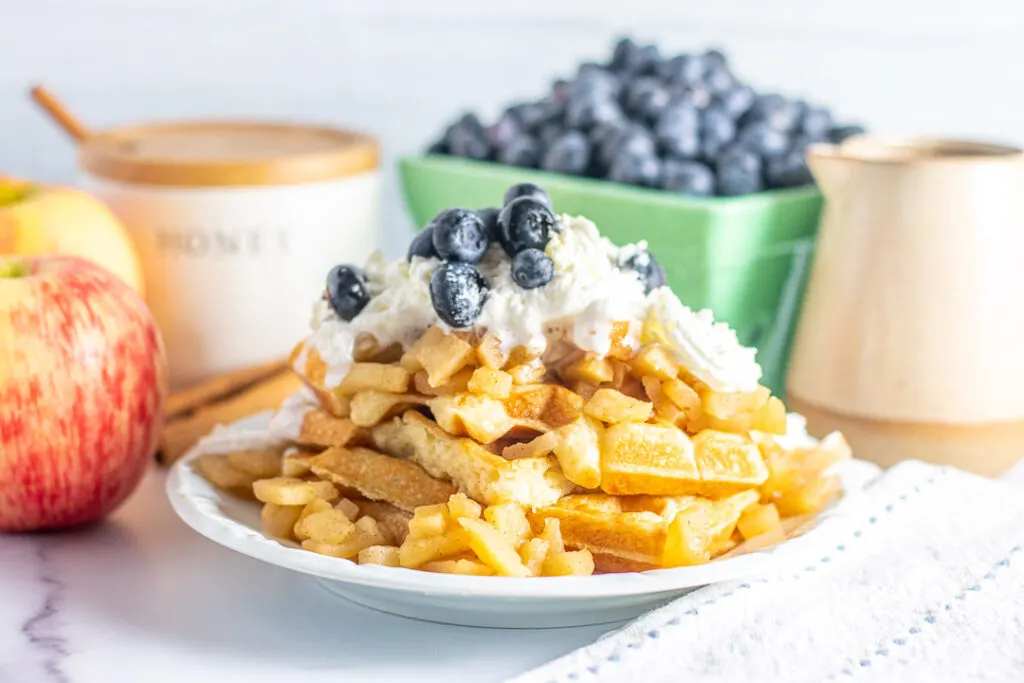 It's actually true – we have two blueberry plants in our backyard, and one of the (many) wonderful things about our summers here in Oregon is that I can walk out into the backyard in the morning and pick a handful of fresh blueberries to have with my breakfast. It's a fairly short season, sure, but a wonderful one. And then blueberry season turns into blackberry season, at which point we are legally required to make cobbler…but I digress.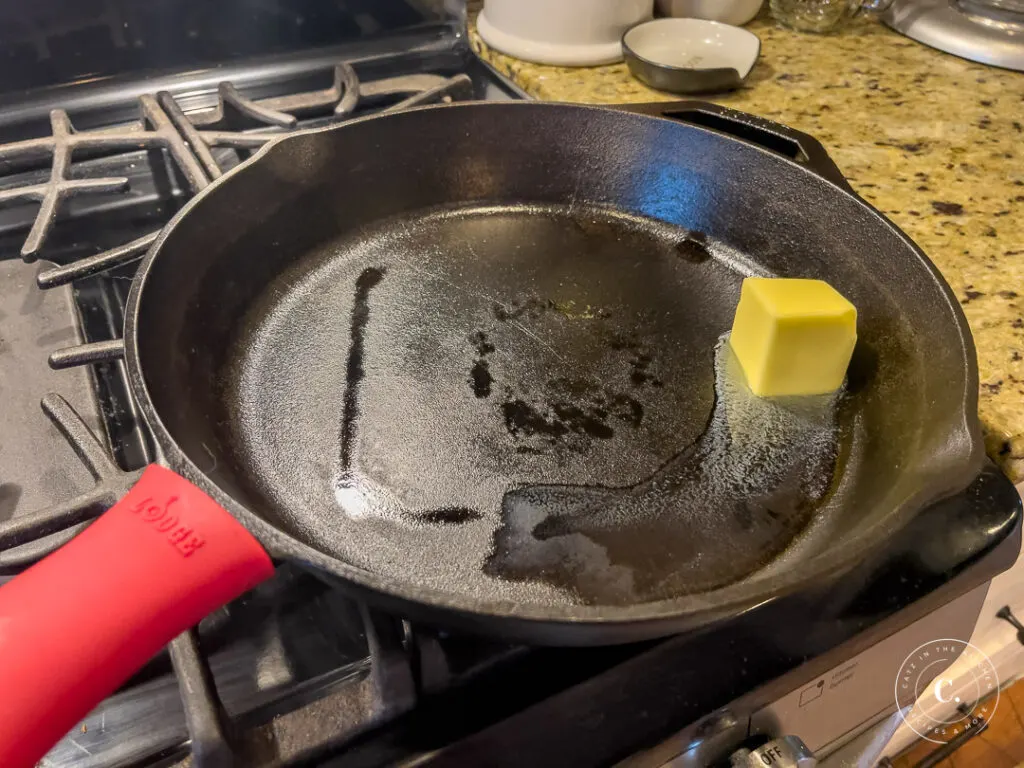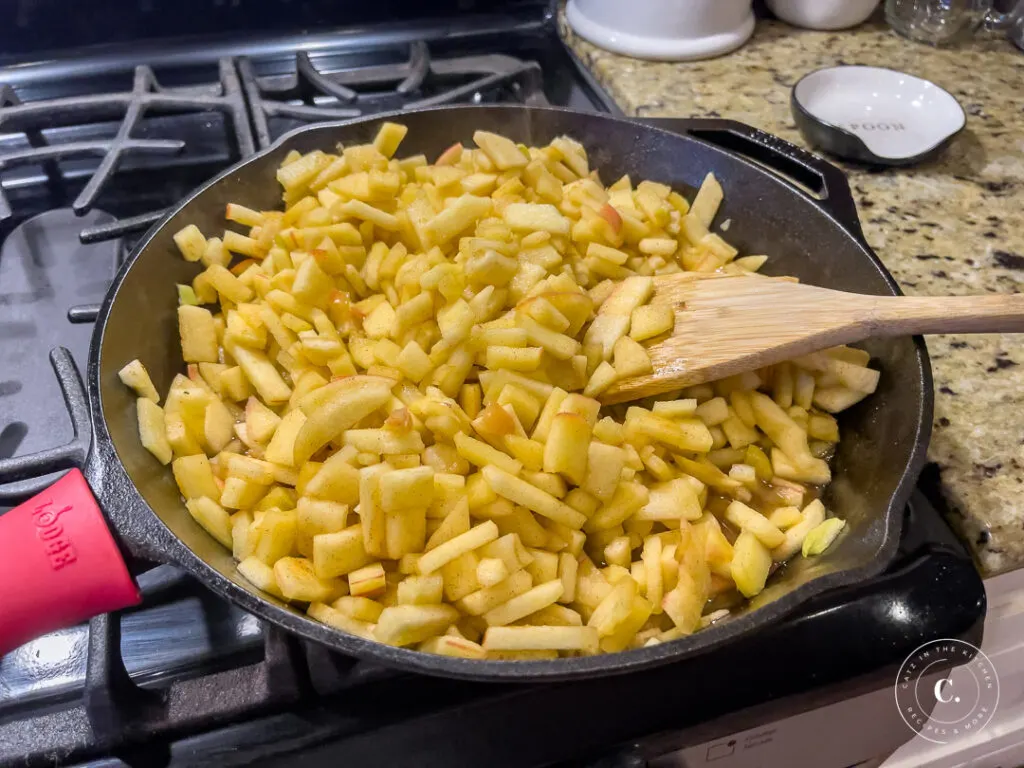 Blueberries are wonderful, but the real reason to make this recipe is the process of cooking up the apples. After they're cored, peeled, and sliced, they get thrown in a skillet (cast iron if you've got it) with butter, honey, cinnamon, sugar, and vanilla. I'll tell you this right now – there are worse things to do/smell than cooking apples in that mixture. It is simply indulgent and wonderful and oddly comforting. Perfectly suited to a rainy fall or winter day, of course, but we actually recipe-tested this during the summer, and you know what? It was wonderful then, too. It's like the sweet equivalent of the savory heaven that is sautéing garlic in butter or olive oil. As an aside, we used honey crisp apples for this recipe, and they added a delectable natural sweetness to the finished topping.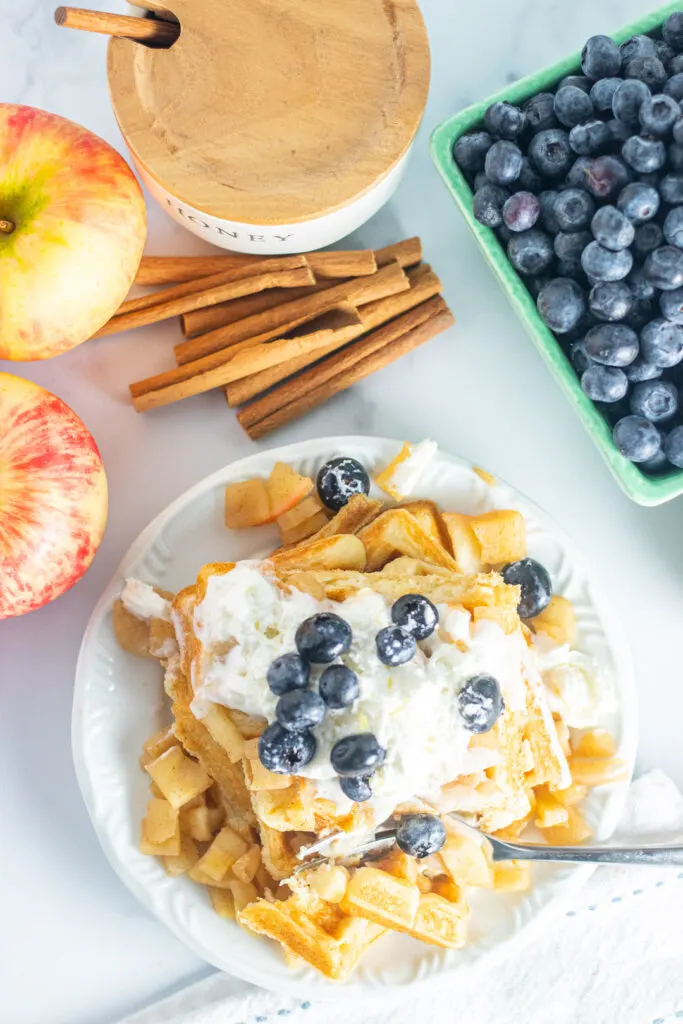 The waffles themselves are fairly standard ricotta waffles (though delightful, as both ricotta waffles and pancakes generally are). If you've made waffles with ricotta before, you'll know what you're about here – you're going for that indulgent, slight dense and creamy waffle texture that ricotta and buttermilk will get you. Using a ricotta waffle as the base for this breakfast / brunch / dinner / dessert recipe adds to the apple pie-ness of it all, recalling the soft, warm gooeyness of a freshly baked…but not burnt…apple pie.
This is comfort food, pure and simple, regardless of during which meal you choose to enjoy it. And you don't have to top it with blueberries. Heck, you don't have to top it with anything besides the apples if you don't want to. But some Greek yogurt or some whipped cream (or even some sweet cream) really completes the experience.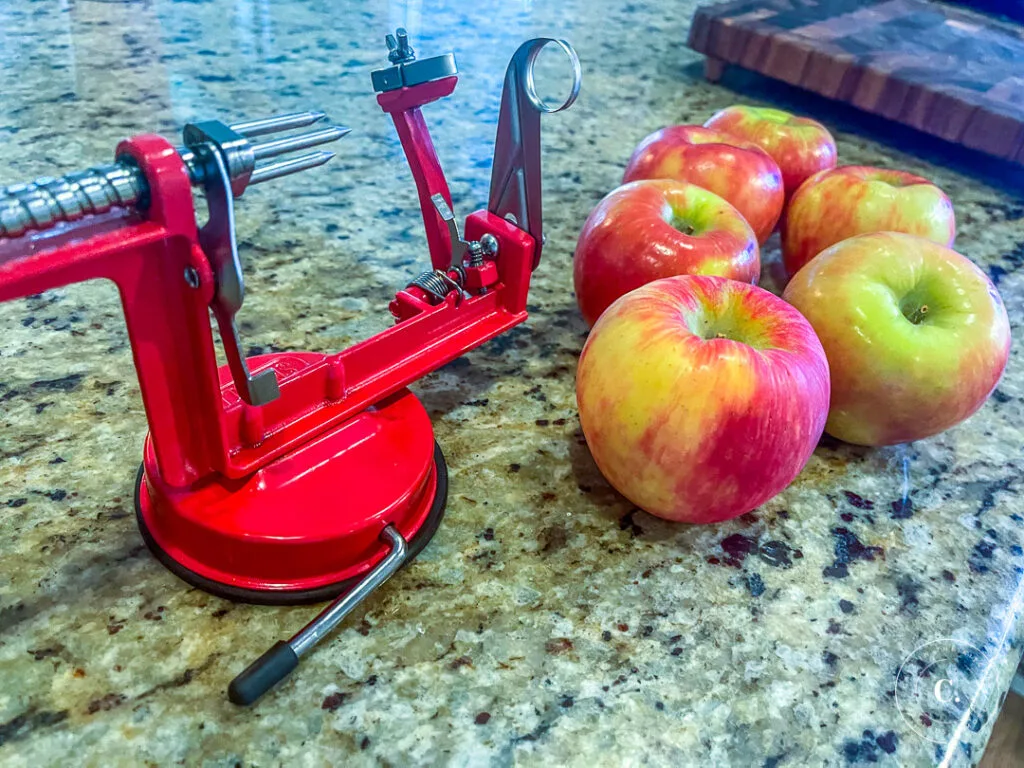 So get yourself some apples (if you don't have a peeler, pick one up – you'll use it more than you think, and they're not expensive!), melt a bunch of butter, and whip up a batch of these apple pie ricotta waffles. You'll be glad you did. And so will anyone standing within smelling distance of your kitchen.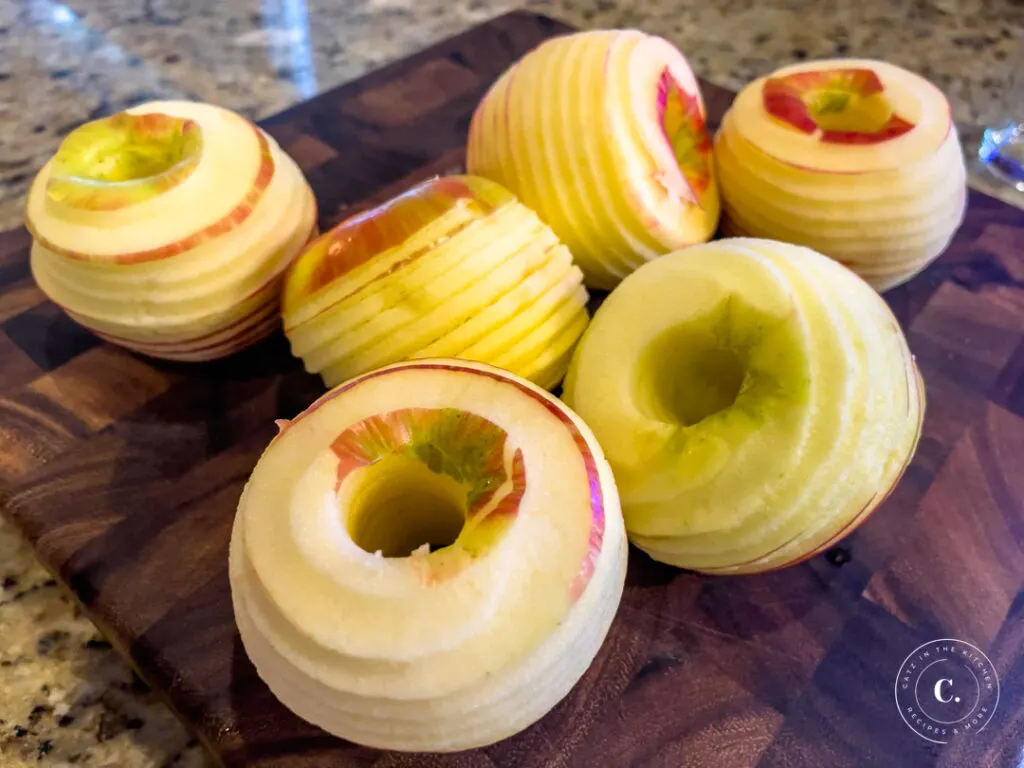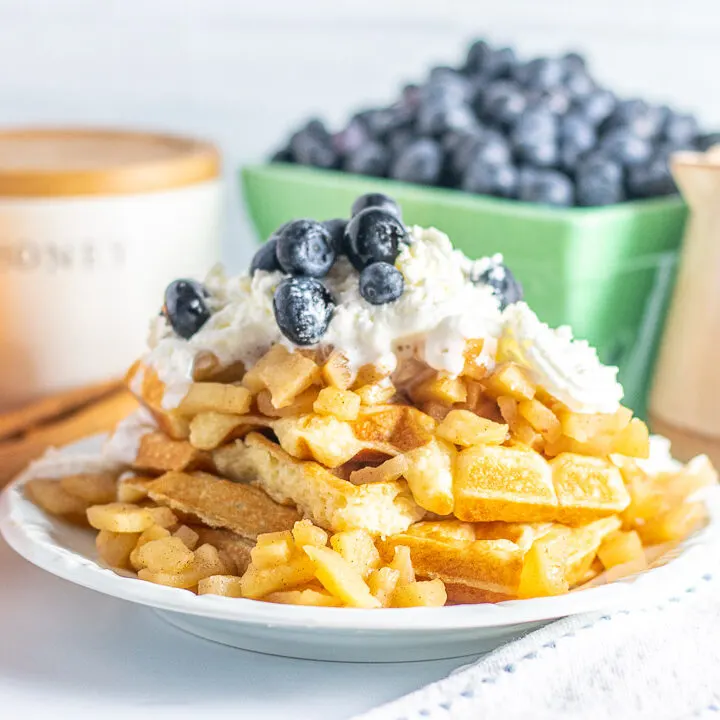 Apple Pie Ricotta Waffles
These apple pie ricotta waffles are comfort food through & through - warm, indulgent, and suitable for breakfast, brunch, dinner, or dessert!
Ingredients
Apple Topping
6 apples, peeled, cored, and chopped or sliced
1/4 cup (half stick) butter
2 tbsp sugar
1 tbsp honey
1 tsp cinnamon
1 tsp vanilla
Ricotta Waffles
2 cups buttermilk
2 cups flour
1 cup ricotta cheese
2 eggs (at room temperature)
2 tbsp oats
1 tbsp cornstarch
1 tsp baking soda
1/2 tsp salt
1/2 cup canola oil
2 tsp vanilla
Instructions
Melt butter over medium heat in a large skillet.
Add apples, butter, sugar, honey, cinnamon, and vanilla to skillet, cooking and stirring the mixture until apples are crisp/tender, about 10 minutes. Remove from heat.
Preheat your waffle maker. While the waffles maker is preheating, whisk together the flour, oats, cornstarch, baking soda, and salt in a large bowl.
In a separate bowl, whisk together buttermilk, eggs, ricotta, oil, and vanilla. Add wet ingredients to dry ingredients, and stir until just moistened.
Cook waffles according to waffle maker's manufacturer's directions until golden brown. Top with apple topping, greek yogurt or whipped cream, if desired, and blueberries or other fruit topping if desired.
Nutrition Information:
Yield:

6
Serving Size:

1
Amount Per Serving:
Calories:

566
Total Fat:

25g
Saturated Fat:

4g
Trans Fat:

0g
Unsaturated Fat:

19g
Cholesterol:

78mg
Sodium:

626mg
Carbohydrates:

73g
Fiber:

6g
Sugar:

30g
Protein:

15g
Nutrition information isn't always accurate.