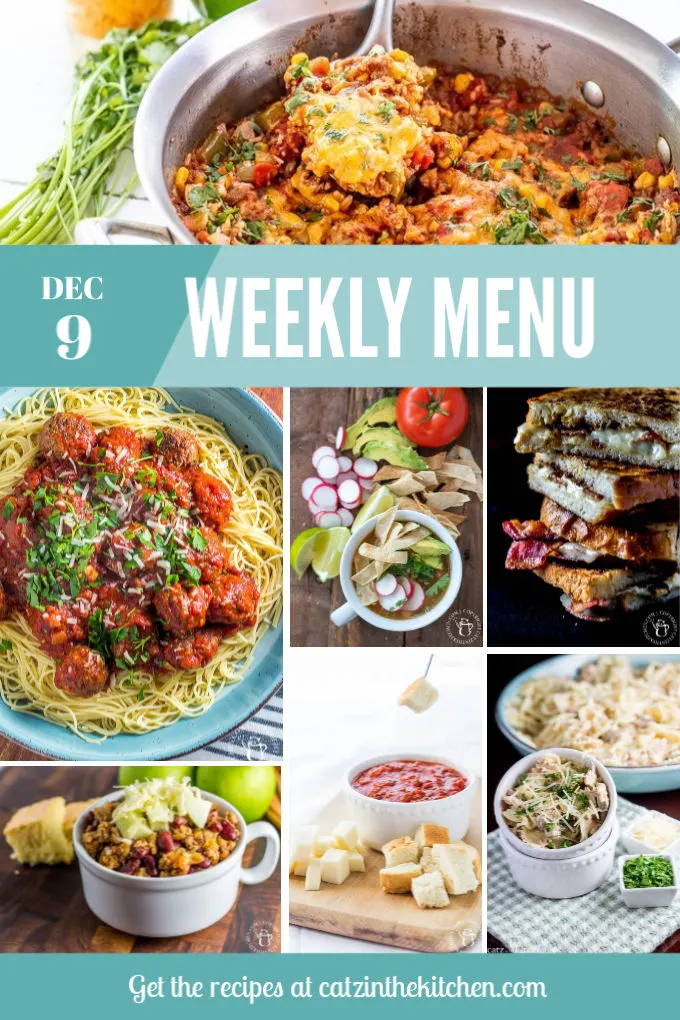 Happy second week of December and official last month of 2019! Is it just me or did the year 2019 fly by even faster than 2018? Last week, Josh was on vacation, hence why the menu didn't go out at all. When Josh is home, we tend to be online less and schedule-less!
Guess what! All the work and construction that went into fixing the dry rot on our house is done! That's right, they are done! It was a long three weeks of work, but the guys worked so hard and (I think) really fast and I'm so thankful for all the effort put into it. Truthfully, they did a great job minimizing the impact to our daily life as well.
This week's menu is easy. I'm a little worn out from all the work on the house and Thanksgiving – though between Josh and Grace, all I really did was set the table and make a pecan pie (we bought a pumpkin pie from Costco). Josh took care of the turkey and Grace made her mashed potatoes and stuffing (out of the box this year) and everyone else brought the rest of the sides. There are some years when it is okay to go all out and then there are years to reign it in and go simple. So that's what we did and it was just enough.
I hope you all have a great second week of December and here's my Christmas eats and goodies board to help get you in the holiday spirit!
Have a great week everyone!!!