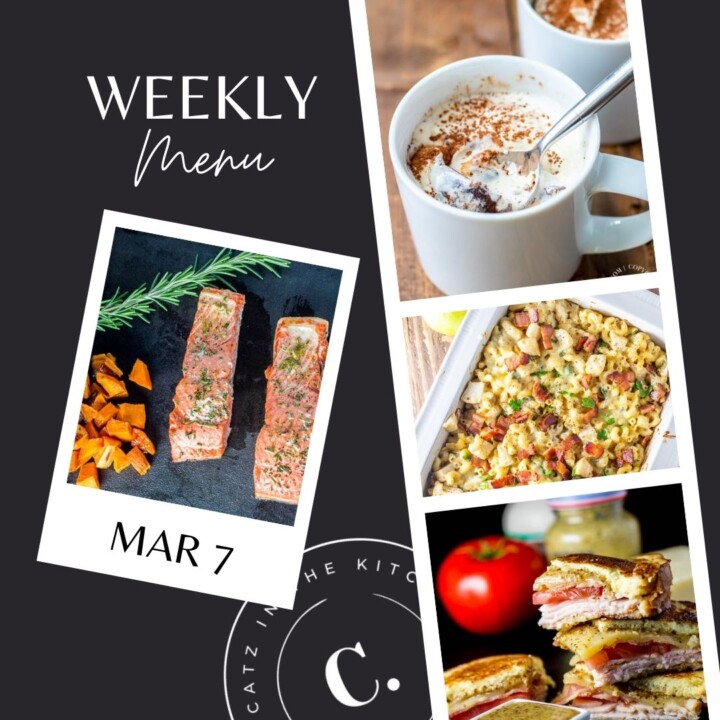 I still can't believe we're in March. I actually really look forward to the month of March because it signals the beginning of spring and I don't know about you, but I am ready for sun and those slightly warmer temps that we begin to see.
Plus…spring break isn't too shabby, either. I think we're all ready for a school break. It's kind of like that refresh before the big push to the end of the year.
I'll be honest, I haven't done too much cooking these last two weeks. We had a lot of life happen and there was more than one time when Josh and I ended up in our bedroom eating cold cereal in bed for dinner (how's that for food blogger life for ya). I'm currently enjoying Special K Chocolate Delight and a concoction my sister, Jess, told me about: it's equal parts Honey Bunches of Oats and Muesli. It's really good, and for a late night snack, it's not too bad, either, because the Muesli has a lot of really good ingredients in it, like oats and dates.
I'm excited to be trying out some new recipes this week and Eden is cooking for us once again! If you follow me on Instagram, I mentioned how she has been offering to help make dinner one night a week. She's learning so much and doing so well. It's been such a help to me and so fun to watch her gain confidence in this area too.
Onto this week's menu:
I think an underrated meal for dinner is sandwiches. We make sandwiches, if not every week, every other week. Pair it with some chips and fruit or soup and salad. What a great, easy, meal!
I hope you all have a great week, everyone!