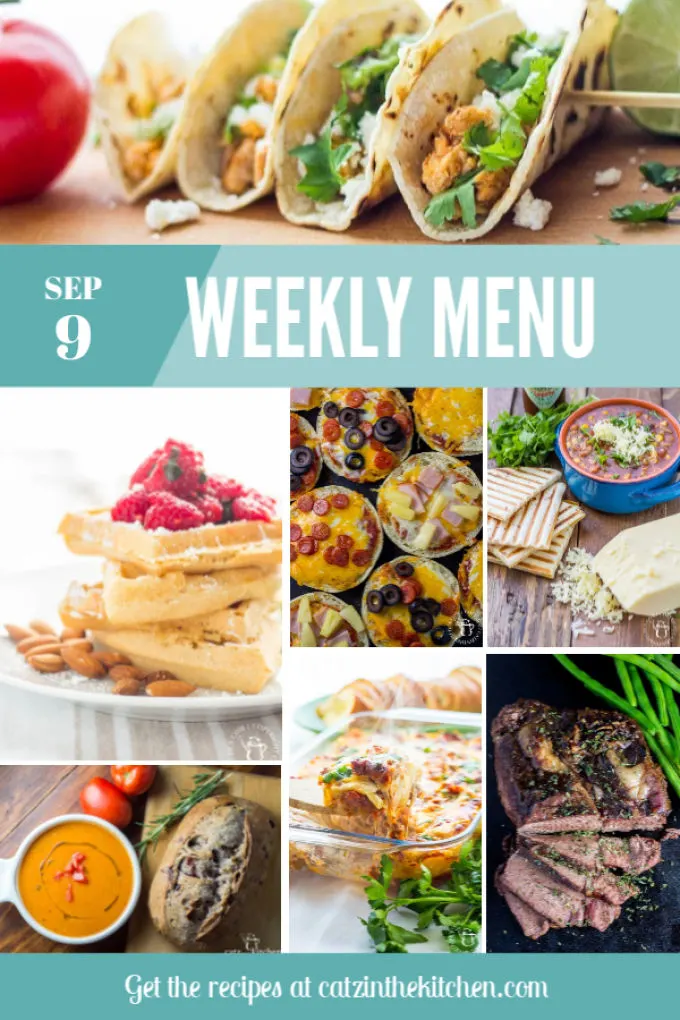 I don't know about where you guys are all at, but it is definitely feeling like fall here in the PNW. It rained all weekend. When I saw the forecast, I refused to believe it. But then the weekend was filled with rain showers, and after church and a few errands on Sunday I welcomed my sweatpants. I was cold, guys!
Eden had her belated birthday party for a few hours on Saturday and she had so much fun. I have to call out Grace because she was the real MVP of the party. She kind of took over everything. She organized lunch – which was our English Muffin Pizzas (the kids all made their own), made sure all the games got played and were running on schedule, took an interest in all the girls…and made the birthday cake, which was this one by The Pioneer Woman! Josh and I barely had to do anything – except a few dishes and a little supervision.
This is a big week in our home because we're celebrating another birthday. Ruby turns two this month, and I just cannot even believe it! Ruby is such a delight in our household – all the kids love her and she is constantly amazing us with how smart she is. In the car the other day she counted to 20…I mean, she did miss a few numbers (she has something against 14), but can get there without too much trouble and starts the counting all on her own. We're excited because this week we can finally turn her carseat around and I think she's really going to like seeing out the window. If I had to ride backwards I would for sure get carsick…
Meal Planning Tip
If you're finding meal planning hard now that back to school has started, trying planning theme nights. Meatless Monday, Taco Tuesdays/Thursday… Utilize your crockpot, especially on those busy nights and don't overthink it. And if you still need some help, write down on a piece of paper all of the meals you can think of that are easy to make and a hit with your family. Then always keep the ingredients on hand for those quick meals, assuming they are non-perishing or can be frozen. If you're not sure about what meals your family likes, bring the conversation to the dinner table and ask them.
Here are a few recipes that I always keep ingredients on hand for:
Those are just a few ideas to get you started, but these are all favorites in our home and all meals I can always count on when I bring a meal to others. Here's what I'm making this week for dinner, too!
When in dinner doubt, always fall back on breakfast for dinner. Here's our Breakfast Pinterest Board for a ton of ideas on that. I hope you all have a great week and Happy Cooking!