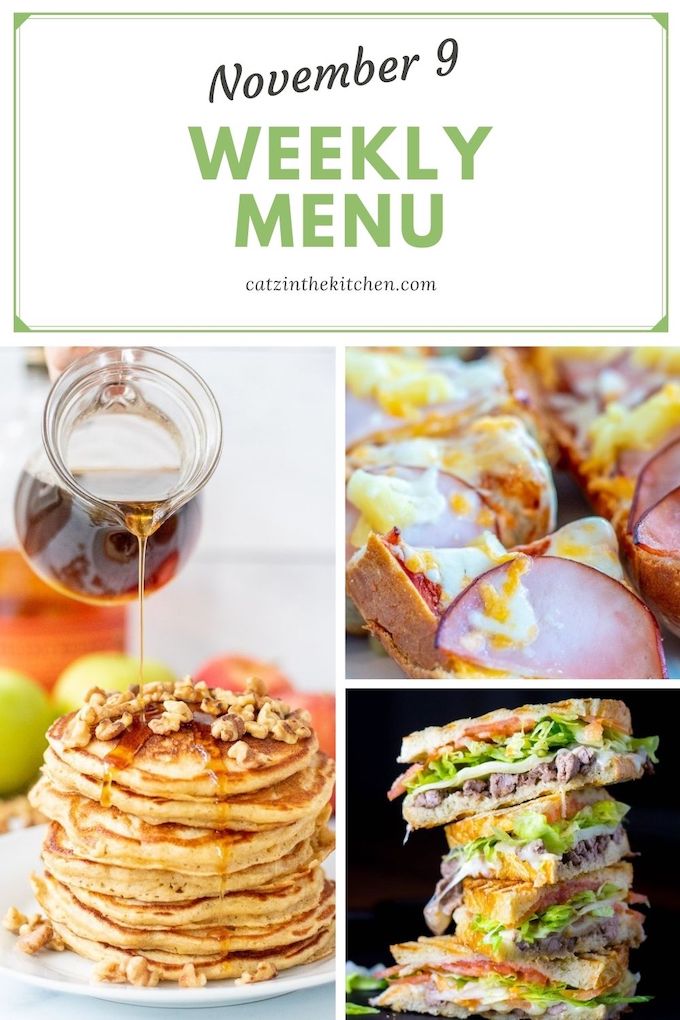 I'm begging for something that I've never asked for in my adult life…Josh to put up the Christmas tree early! We have a faux Christmas tree that already has lights and pinecones on it and it is so lovely! Anyways, I'm not trying to rush Christmas, just bring in a bit of winter cheer. Josh and Grace say "no." I guess I'll have to wait a few more weeks. But judging how time seems to be flying, I guess I won't have to wait long.
Anyone else put up their tree yet?
How are we feeling about heading into the holidays? Do we feel ready? Do we feel nervous? Are we excited? I already feel massively behind, but I feel this way most holiday seasons.
I do love the holidays, though! The colors, the smells, the special flavors and foods that only come out this time of year – I love all of it! I'm extra ready for it after the year we've had, I have to admit.
This week's menu is a delicious one! I hope you guys are ready!
Here's what's cooking!
I'm going to share the Pantry to the Rescue Pinterest Board this week with you, because perhaps as we creep closer to Thanksgiving, you may want some easy and inexpensive meal ideas to help you plod through the week, and I hope you all have a very wonderful week, friends!
P.S. Josh has an extra special post planned for you guys later this week! ;)