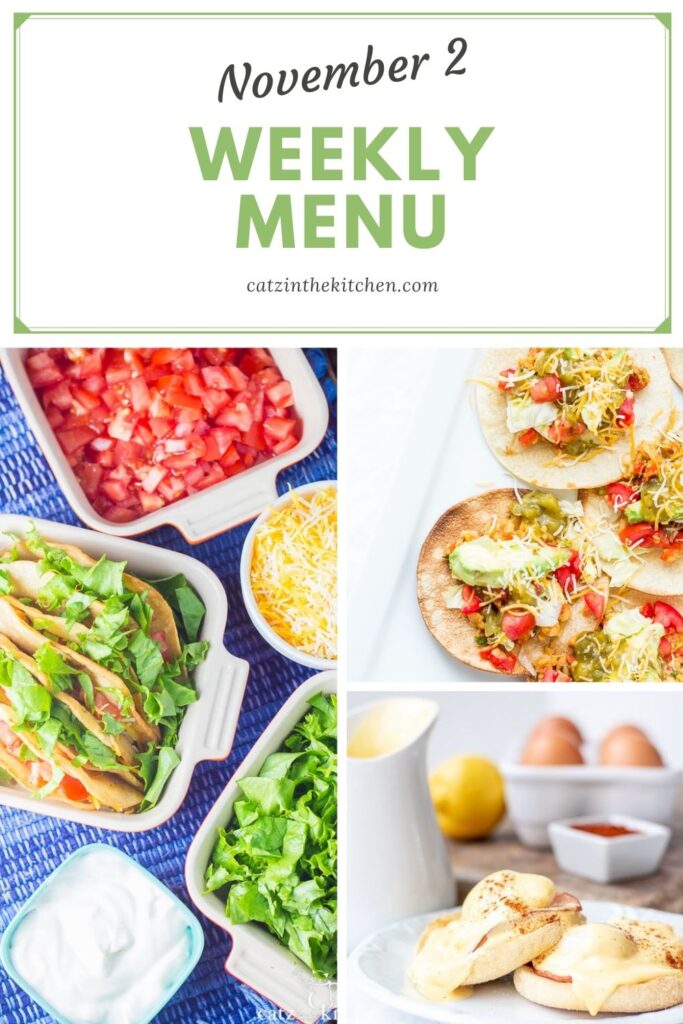 I hope you're ready because it's basically #Christmaseverything from now until December 25th! It just feels weird that October is over and we only have two more months of 2020 – I'm sure a lot of you are ready for this year to be over, but I think despite everything going on *ahem election season COVID fires etc* we can still come together and find many things to be grateful for.
Today (Sunday) I'm testing out a roast recipe. I'm hoping it turns out, but I just went to shred it and it wasn't falling apart…hmmm. Not a good sign after seven hours of slow cooking!
I hope you all had a good Halloween. For the first time ever, Josh made the chili and cornbread on Halloween using two new recipes and it was amazing – definitely going to need to remake it so we can share it with you.
Here's what's cooking this week:
Thanksgiving isn't too far away, so in case you're already working on your menu, maybe you want to do a test run of a few new recipes, I'm going to share my Thanksgiving/Leftovers Pinterest Board with you. There are so many delicious recipes on there.
I hope you all have a great week and remember, whatever happens with the election, God's till in control and the world keeps spinning. Four years seems to go by in the blink of an eye, but more importantly, even if whomever you wanted to win the election didn't, it is still important for us Americans to respect the office of the President, and, more importantly – show respect for each other.