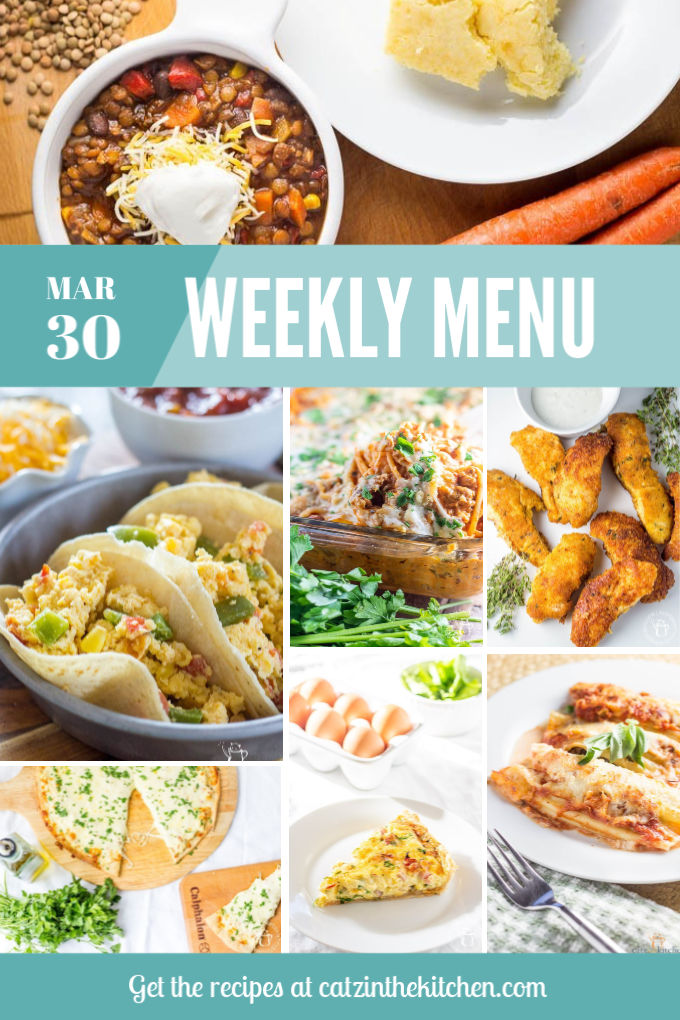 Last week of March, guys! For me, this is the home stretch of the school year. We usually end up finishing school the last week of April for the kids who don't have state testing. Grace still has her British Literature class that will extend into May, and it's a testing year for her, but, to be quite honest with everything going on with the world, I'm not completely sure what that will look like come May…
I think I mentioned last week that we were going to be enjoying spring break – and I think despite being stuck in the house, we had a lot of fun. I let the girls do my makeup some of the days, we played games, cooked at home for every single meal, and spent time talking and resting. Honestly, it's been good, all things considered.
This week, I'm cooking entirely with the food in my freezer. I didn't buy any proteins (other than eggs) from the store. I'm trying really hard to supplement with items that I'm actually legit out of and working to create menus that are pantry friendly and I gotta say, I'm actually pretty excited about the meals I'm cooking this week.
Speaking of this week's menu, here it is and take a look! Write down a few recipes that look good and let's get cooking!
If you're looking for more interesting recipes, I think you might like my Air Fryer Pinterest board! We got an air fryer for Christmas and we use it on so many things. It's really fun to experiment with.
Have a great week everyone! We're in this together!